Abracadabra! HTC phones disappear from certain carrier websites
17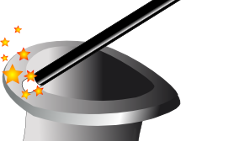 You can look real hard, but you won't find HTC handsets being offered online by AT&T and T-Mobile. As noted in a report published by Wave7 Research, T-Mobile removed the $139.99
HTC Desire 530
from its site a couple of weeks ago. However, the Un-carrier says that it is offering the Desire 530 as a pre-paid option. Verizon is supposed to have two HTC models for sale, but there is no inventory of these phones found in any of Big Red's stores.
HTC continues to have its problem. At Sprint, which is the exclusive U.S. home of the
HTC Bolt
, the latter's sales are running at only 2% of the carrier's gross revenue. Even more frightening for HTC fans, just 4 months after the
HTC 10
launched,
the 2016 flagship was dropped without a trace
by T-Mobile.
Back in December, one analyst said that
HTC would not release any more flagship phones in the U.S.
Cliff Maldonado, an analyst with BayStreet Research, said that HTC would turn its attention toward being an ODM, manufacturing phones designed by other companies. That is how HTC got its start in the business, manufacturing handsets like the
Sony Ericsson Xperia X1
, the
Nexus One
and the first Android model sold in the states, the
T-Mobile G1
.
Still, HTC will release two handsets next month that it recently unveiled. The 5.7-inch
HTC U Ultra
is powered by the Snapdragon 821 chipset, and the 5.2-inch
HTC U Play
carries the MediaTek P10 chipset under the hood.
"We believe the launch of the Pixel at Verizon and the Bolt at Sprint, combined with the recent headcount reductions, indicate HTC will follow more of an ODM business model going forward. We believe HTC has astutely restructured to compete with their hardware design strengths and partner with brands to lower marketing and distribution costs and overall risks. It will be interesting to see how and with whom HTC partners with next."-Cliff Maldonado, analyst, BayStreet Research
Chialin Chang, the president of HTC's smartphones and connected devices division, said recently that whenever a new flagship CPU is launched, HTC wants to build a new phone around it. Thus, a Snapdragon 835 powered HTC 11 is no doubt being prepped right now. The question is whether the U.S. carriers will return the brand to their online stores once the new flagship is released.
source:
FierceWireless