85% of Galaxy Note 7 units replaced in South Korea, but does it really matter?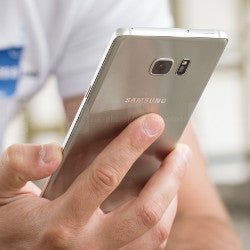 Korean Agency for Technology and Standards recently announced that about 85% of faulty Galaxy Note 7 phones have already been replaced in the country. Considering the fact that Samsung sold around 456,000 units in South Korea, it means that 389,000 device has have been exchanged or refunded by the handset maker.
In fact, Samsung confirmed that 352,000 units have been exchanged with new, supposedly safe Galaxy Note 7 phablets, while 21,000 contracts have been canceled and the rest were refunded. Although there are still 70,000 faulty Galaxy Note 7 phones in the hands of customers, there's little chance that these will be replaced with new units.
At least two replacement Galaxy Note 7 units 'decided' to blow up
in South Korea this week, but there are reports of similar cases in other countries as well. Although Samsung said that it can't issue any statements until it finishes its investigation, it's pretty clear that these replacement units aren't safer than the original Galaxy Note 7 phones that were sold before September 15.
On that note,
Samsung is said to have stopped Galaxy Note 7 production
and some carriers in the United States have already decided to stop offering these unsafe replacements. Customers who own a Galaxy Note 7 are now advised to exchanged them for other Samsung models or smartphones from other brands.
However, many have decided to ask for refunds and decide later on what to get instead. Suddenly, Google's new
Pixel
phones seem like interesting alternatives to the explosive Galaxy Note 7. The LG
V20
is a viable solution as well for those who want some a bit uncommon (given the secondary small display).
Samsung Galaxy Note 7