iPad 10.2 review: cheap, productive, and not the one you should buy
4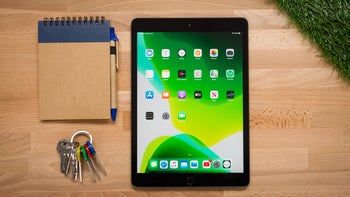 Update

: For a review of the 2021 iPad 10.2 (9th generation) go here!

Apple recently updated its cheapest iPad and, to our surprise, increased its display size. Alongside that minor upgrade, we also now have support for the Smart Keyboard and the much more capable iPadOS, which split from the base iOS to become its own thing and propel the iPad tablets in the "laptop replacement" category.
But, for $330, is this iPad worth your attention? Let's take a look!
| iPad 10.2 (2019) | Main Takeaways |
| --- | --- |
| Design | It's the good old iPad looks with a hint of cheap-ish feel |
| Performance | Runs great, offers all the perks of iPadOS, but its future is shrouded in uncertainty |
| Cameras | Well… it does have cameras, but they are not there to blow you away |
| Can it replace a laptop? | It can be used as a work machine or a multimedia machine, but compromises are felt |
| Conclusion | It might be a great deal but there are better iPads to buy for the same price |
Design and display
The new entry-level iPad has a familiar design — nothing crazy like the iPad Pro's all-around thin frame or Face ID. We've got the good old bezels and the good old mechanical home button with Touch ID fingerprint scanning embedded right into it. So, if you have owned a previous generation iPad for a while, you will feel right at home. The rather thick bezels doo look aged, but they still make it easy to handle the tablet with no accidental screen touches, so that's nice.
Upon picking up the iPad 10.2 for the first time, it felt a bit on the cheap side. While most Apple products usually feel like they are densely packed with hardware and shrunken to as small a footprint as possible, this tablet feels light and hollow, implying you might be in economy class.
The display has grown just a little bit – from the 9.7 inches of previous generations to 10.2 inches now. It does make the whole tablet very slightly bigger than before and the increased screen real estate is noticeable.
It is an LCD panel and while it is slightly on the cold side, its colors look great, in typical Apple fashion. A pixel-per-inch density of 265 means that it's kind of sharp, but if you stick your face closer to the screen, you will make out jagged edges and individual pixels. And the whole panel itself is of the cheaper variety – it's not the laminated display of the iPad Air, where you feel like the content is ready to pop out of the tablet. Rather, the iPad 10.2's screen is very visibly "sunk" inside the body, hidden behind the top glass layer. So it kind of, sort of, feels like a cheap-ish iPad.
Hardware and performance
Disappointingly, the iPad 2019 has the same processor as the iPad from last year. That's the Apple A10 Fusion, which debuted with the iPhone 7. In other words, it's a 3-year-old chip.
That said, I can't say that the iPad 2019 shows that its hardware is aging. On the contrary, the A10 is still a very adequate processor, especially when paired with iOS (or, in this case, iPadOS). The tablet runs snappy and fluid, plays Apple Arcade titles just fine, and any of the contemporary games or apps you find in the App Store support it. Sure, if you put it right next to the latest iPad Pro, you will notice that the latter is even faster, but the iPad 2019 can do its thing pretty well.
What may be concerning here is that the entry-level iPad is probably not very future-proof. Apple tends to support its mobile devices for about 4 or 5 years post-release. So, if the A10 is a 3-year-old chip, does that mean that the iPad (2019) will only get updated up to iPadOS 3 or so? We can't really know what Apple is planning, so there's a level of uncomfortable uncertainty there. Then again, it's a $330 tablet, so upgrading it in 2 or 3 years should be a smaller pill to swallow, right?
Actually, it's worth noting that $330 will only get you an iPad with 32 GB of storage, which is kind of bad in 2019. I only have a few of my favorite productivity apps and a couple of games on the iPad and I've already burnt through 20 GB. This means that transferring photos and videos to it in order to do some editing on the tablet will very quickly trigger my no-storage-phobia. We'll talk about storage and pricing a bit more in the conclusion.
Cameras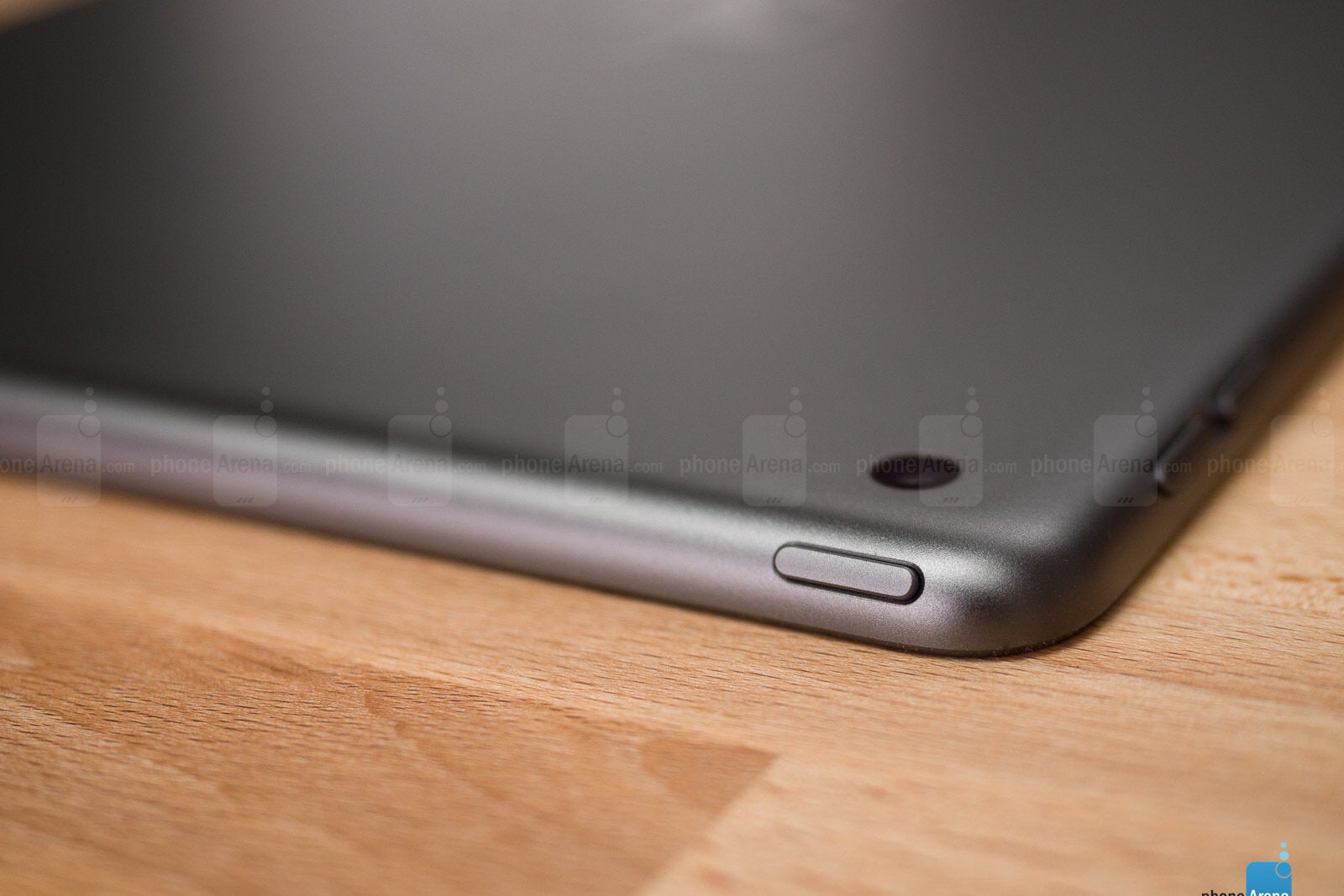 Tablets usually don't get amazing cameras for a very simple reason — very few users are actually interested in wielding a large slate to record a video or take a picture. Still, they do come in handy for video calls or to take a quick snap of something around you when the tablet is right in your hands.
The cameras remain unchanged for the budget range — that's an 8 MP main camera on the back and a 1.2 MP Facetime cam on the front. For the sake of comparison, I picked up an iPhone 7 and took a few comparison shots with the two devices:
The main cameras perform very similarly when there's plenty of light. One would be hard pressed to find any meaningful differences between the iPad (2019) and iPhone 7. The lens of the iPad has a smaller aperture and a narrower angle for what it's worth. Once we are indoors, the iPad adds unpleasant digital noise and dulls the colors. The selfie snaps are still disappointing — lots of noise and fuzzy details are present, even when compared to the 3-year-old iPhone 7. At least there's some dynamic range there so you can take your Facetime calls in different environments and not be too worried about whether or not you are being seen. Still, its colors turn very dull and boring once you are indoors.
The laptop replacement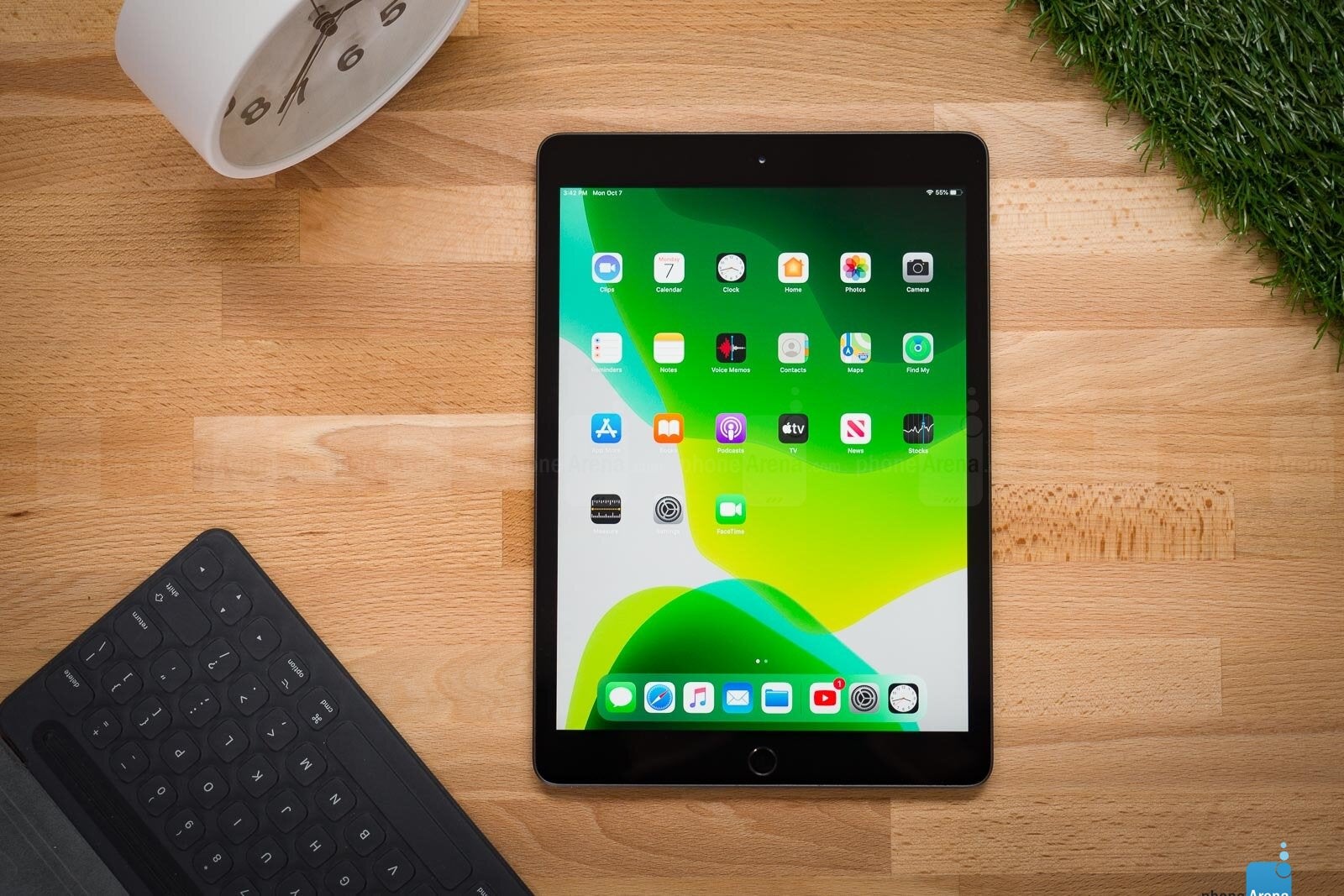 The iPads have been inching towards being "laptop replacements" for some years now, as Apple introduced things like Slide Over and Split Screen, a file browser, and even (gasp) USB Type-C with external file support for the iPad Pros last year.
But guess what – you don't need to shell out for an iPad Pro to get that "laptop replacement" experience. The iPad 2019 adds support for the Smart Keyboard cases with its own triple-dot Smart Connector on its side.
It gets the full suite of iPadOS with no corners cut — this means the improved multitasking, where you can slide apps in and out of a split screen scene with ease, USB flash storage (via Lightning-to-USB adapter), improved text editing with a cursor that is much easier to move from place to place, more icons on the home screen, the persistent Today View, the floating dock, and more. It even supports the new Sidecar feature — if you have a Mac or MacBook on MacOS Catalina, you can connect to your iPad via Wi-Fi or USB and use the tablet as a second screen for your computer.
Even when in Sidecar mode, the tablet still allows you to use apps in Slide Over or use your Apple Pencil (Gen 1) to draw on the screen. So, despite being the cheapest tablet in the Apple Store, it does not skimp on giving you the full iPad experience.
As a multimedia machine
Tablets are usually your portable multimedia machine. Easy to move around with you while doing chores in the house or to bring along on a trip so you can catch up on TV shows, movies, play a few games, or read some books. As such, the iPad 2019 does a decent enough job.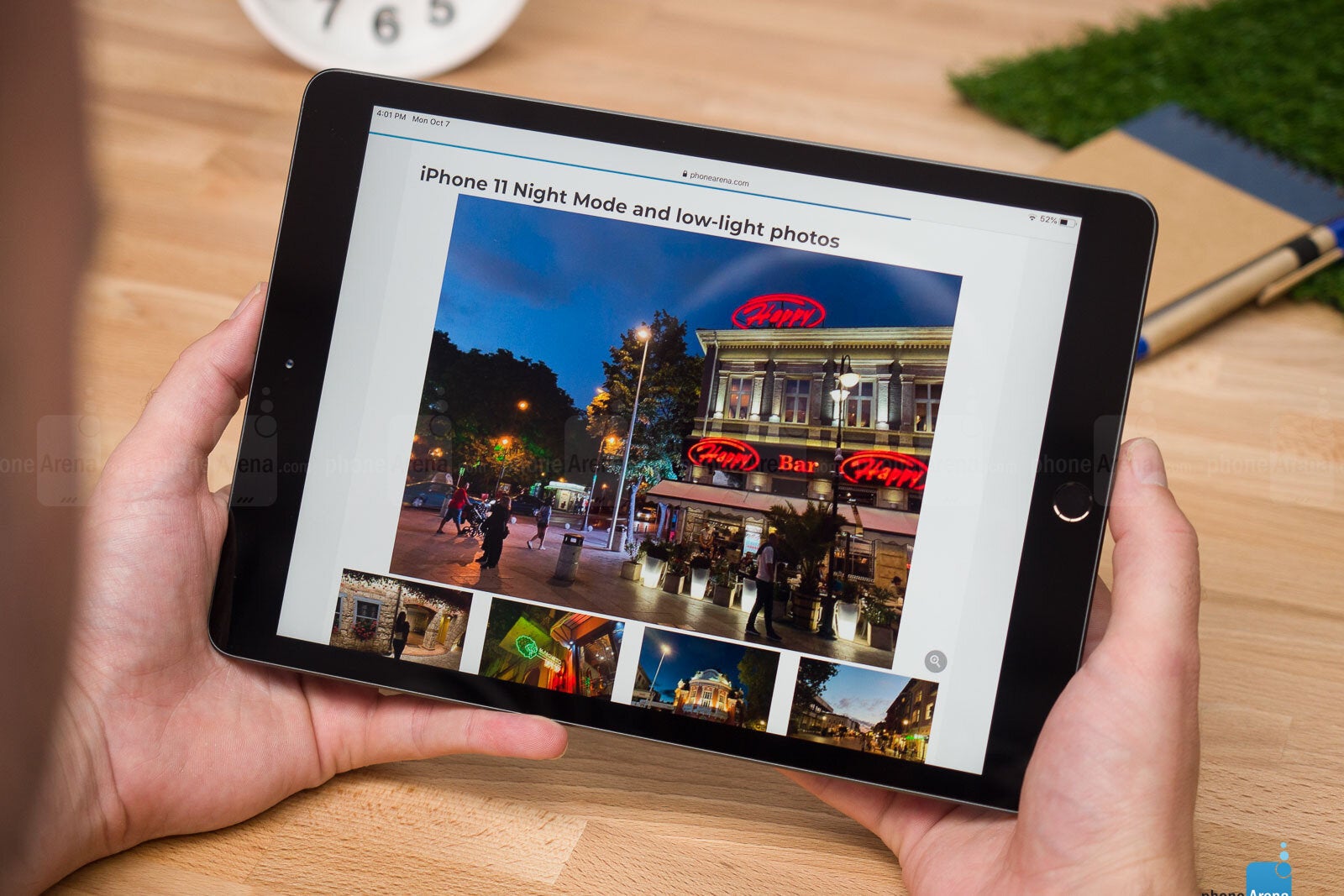 As mentioned, the screen is not the best, but it's passable — you can still watch a show without thinking to yourself "Wow, this screen looks amazing!". The speakers are stuck on just one side of the tablet and that tends to be annoying. They do sound good, with a decent amount of volume, good clarity, and pronounced bass. They can be a bit tinny at times, depending on the type of media, but are generally the better type of speaker you can find on a mobile device. They can definitely do the job if you want to watch a movie and have nothing else to connect to the tablet, but grabbing headphones (or a good Bluetooth speaker, placed properly) is the only thing that will get you balanced stereo.
Conclusion and buying advice
The new entry-level iPad is a pretty solid machine. It offers the baseline iPad experience for not a lot of money. But is it worth to take the compromises that it makes just so you can save some 100 bucks?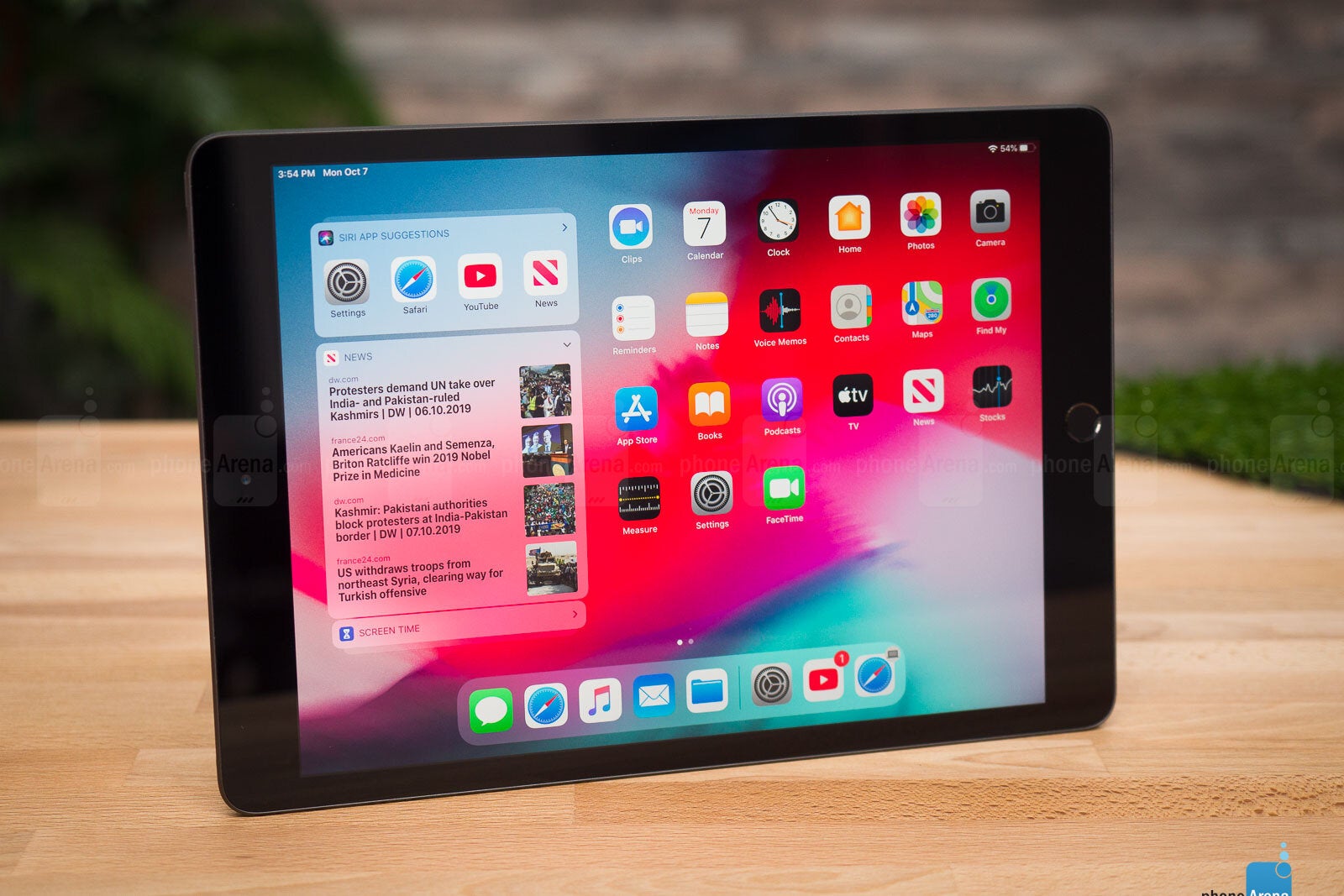 First of all, let's ponder who this tablet is for. The iPad (2018) was marketed as a device for students and schools. But, with its 9.7-inch screen, it was already kind of big. The iPad (2019) is even bigger so and I am having a tough time seeing it as a kid's tablet. Then, it could be for those that are only looking for a base iPad experience and don't want to spend a lot of cash. Or those that have never tried the Apple tablet and want to dip their toes in, possibly upgrade it to something better down the line? Well, both of these groups may be better off buying a different model.
Let's talk about media consumption. The screen – while not the worst thing in the world – is definitely sub-par compared to other iPads that are not that much more expensive. The 32 GB storage option is extremely limiting, so you won't be able to load it up with a lot of games or movies (although Apple would love for you to stream those). It can do well for book-reading, but — again — it's not the best the iPad family has to offer.
And the productivity people? Well, you can use it to dabble in the iPad experience with a Smart Keyboard and Apple Pencil, but you will find the base 32 GB storage option to be useless. So, you'll have to go up to $430 for the 128 GB variant. And even then, you get a 3-year-old processor with an expiration date that's visible on the horizon.
Now… what else can $430 get you? Well, according to Ebay and Amazon, you can still find some old stock (open box status) iPad Pro 10.5 models for about $400 (give or take). These are powered by the Apple A10X Fusion (same generation as the A10, but slightly upgraded) and their storage options start at 64 GB. They have superior displays and quad-speaker stereo setups that are vastly superior to the iPad (2019). Of course, if you go for one of those, you may or may not forfeit Apple Care or an official warranty of any sort, depending on item condition and where you buy from.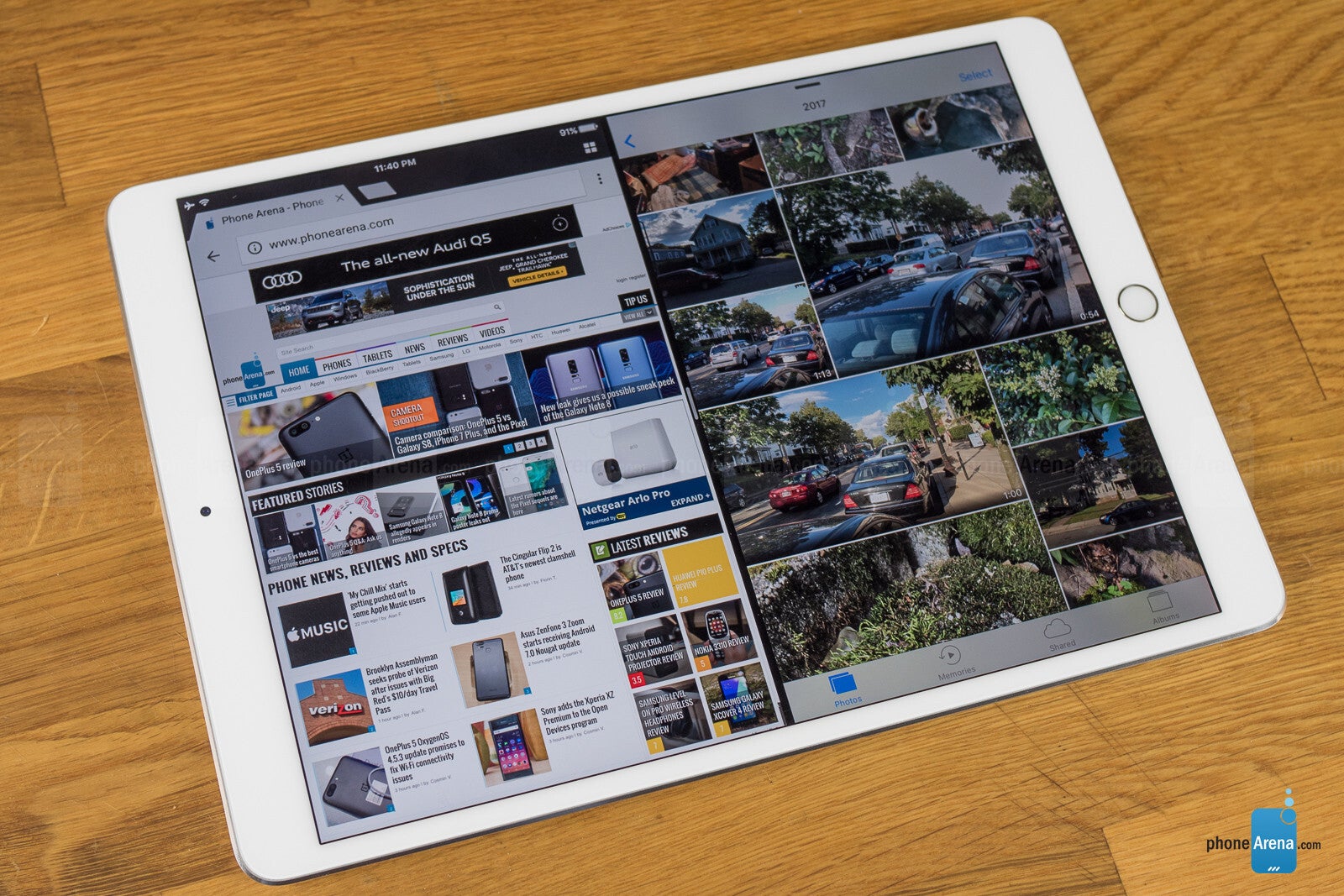 iPad Pro 10.5 (2017)
If you absolutely need to go "New and from the Apple Store", $500 will get you an iPad Air (2019) that is thinner, lighter, has a better screen, and starts off with 64 GB of storage, which is much more acceptable than 32 GB.
And here's a tip: if you absolutely must get the iPad (2019) and are planning to outfit it with a Smart Keyboard — every Smart Keyboard is compatible with it. For the purposes of this review, I attached it to an old Smart Keyboard made for the iPad Pro 9.7-inch. And while it looked a bit funky, with a keyboard smaller than the actual tablet, it still worked. Do with this information as you will.
Update

: You can now read our Apple iPad Pro 2020 review!