Samsung Galaxy S22 vs Galaxy S21 FE
2
We may earn a commission if you make a purchase from the links on this page.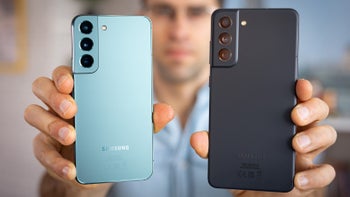 The Galaxy S22 and the Galaxy S21 FE are shaping up to be two of the most popular Samsung phones for 2022.
The Galaxy S21 FE is the more affordable option and it comes with a larger screen and a bigger battery, while the Galaxy S22 places its bets on a more compact design and it also packs a newer processor, upgraded cameras and a true flagship status with all the software update attention that comes with it.
The differences also trickle down to even materials as the Galaxy S21 FE features a lightweight plastic construction, while the Galaxy S22 uses a glass back and has a fancier feel.
With a price difference of merely $100 between the two models, though, it's one tough choice, but to help you make that choice, we go through the differences in design and display quality, we look at the cameras, battery life and everything in between.
UPDATE:
Samsung has launched the Galaxy S22, and you can check out some sweet deals below.
Samsung Galaxy S22 vs Galaxy S21 FE in a nutshell:
Similar design styling, but S22 is glass, and S21 FE is plastic
More compact 6.06" screen on S22 vs larger 6.4" screen on S21 FE
Brighter screen on the Galaxy S22
Faster Snapdragon 8 Gen 1 chip on S22
8GB RAM vs 6GB RAM on S21 FE
S22 has smaller battery size
S22 features upgraded cameras with new, larger sensors
Display and Design
The S22 comes with a brighter screen with uniform bezels, while the S21 FE is a bit less impressive, but simply larger
While looking quite similar, it's not hard to tell these two apart: the Galaxy S22 is the more compact phone, but it's made using fancy glass on the back and has smaller, uniform borders around the screen, while the S21 FE features a plastic construction and has larger borders around the screen with a bigger bottom bezel.
The camera styling is similar with an island that kind of blends with the frame of the phone, which houses three cameras on both phones. Neither phone comes with a headphone jack, such are the times.
Being smaller, the S22 has the advantage of easier one handed use, plus it naturally weighs less and is just more comfortable to carry around.
Display measurements and quality
You have a 6.06-inch display on the S22 versus a larger, 6.4-inch screen size on the S21 FE, and both use Samsung's AMOLED technology with brilliant colors, excellent viewing angles, 1080p resolution and HDR support.
While technically, you get 120Hz screens here, the devil is in the detail: the S21 FE for example does not support a variable refresh rate, while the S22 does technically support automatically varying 48-120Hz refresh rate (and Samsung says it's using software to simulate a 10-120Hz experience). So there's that.
The Galaxy S22 being the more expensive phone of the two also comes with the more advanced screen technology. The main difference has got to be in the brightness department, as the Galaxy S22 reaches an incredible 1,500 nits peak brightness level, which helps tremendously when using the phone outdoors (these are official Samsung numbers that it likely measures using 1% white, while our measurements in the chart above differ as we use a different method, testing the screen at 100% white level).
The two also have a punch hole front camera, and both support image-based face recognition using that camera. However, the main biometrics here come in the form of an in-screen fingerprint scanner. The Galaxy S22 uses a second-gen ultrasonic fingerprint scanner, while the S21 FE features an optical type fingerprint scanner.
Battery and Charging
Bigger battery gives the cheaper S21 FE the advantage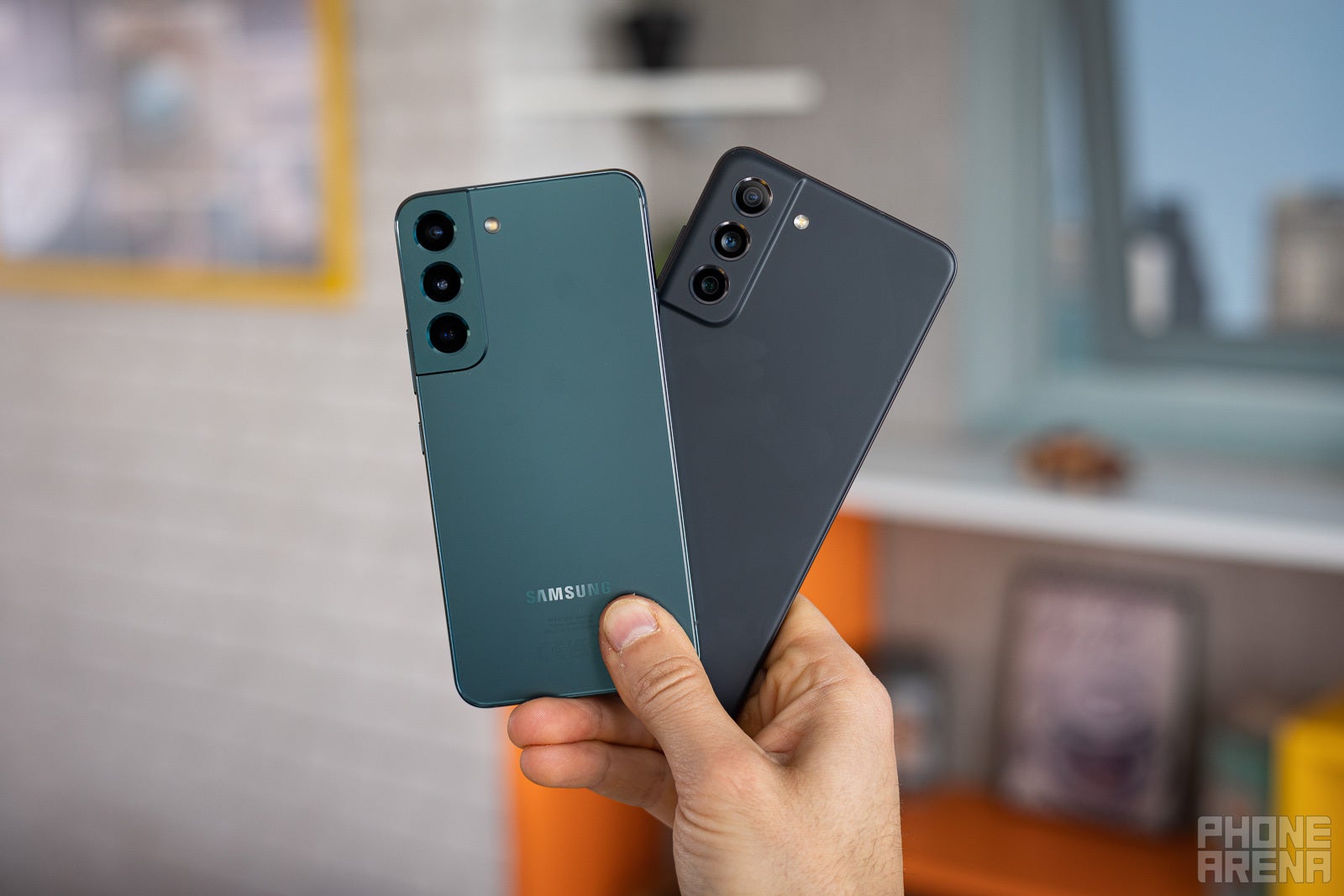 The other key difference between the Galaxy S22 and the S21 FE is just in their battery capacity. The battery on the S22 is a tiny 3,700mAh cell, while the Galaxy S21 FE features a 4,500mAh battery. All other factors aside, this means nearly 20% larger battery capacity on the FE version, a considerable difference.
So how do these two compare? We turn to our standardized PhoneArena battery test results to find out:
S22 vs S21 FE PhoneArena Battery Test Results:
Strangely, the S22 actually outlasted the S21 FE on our YouTube video streaming test, despite the smaller battery, and it was really the FE that scored below expectations rather than the S22 considerably outperforming here.
There is nothing particularly new on the charger front. Both phones come in slim boxes missing a charging brick and you only get a charging cable with the phone. If you don't already own a fast charger, both the Galaxy S22 and S21 FE support up to 25W charging speeds. The pair also supports wireless charging at rates of up to 15W, supporting the popular Qi wireless charging standard.
Cameras
Bigger sensors on the S22 make the difference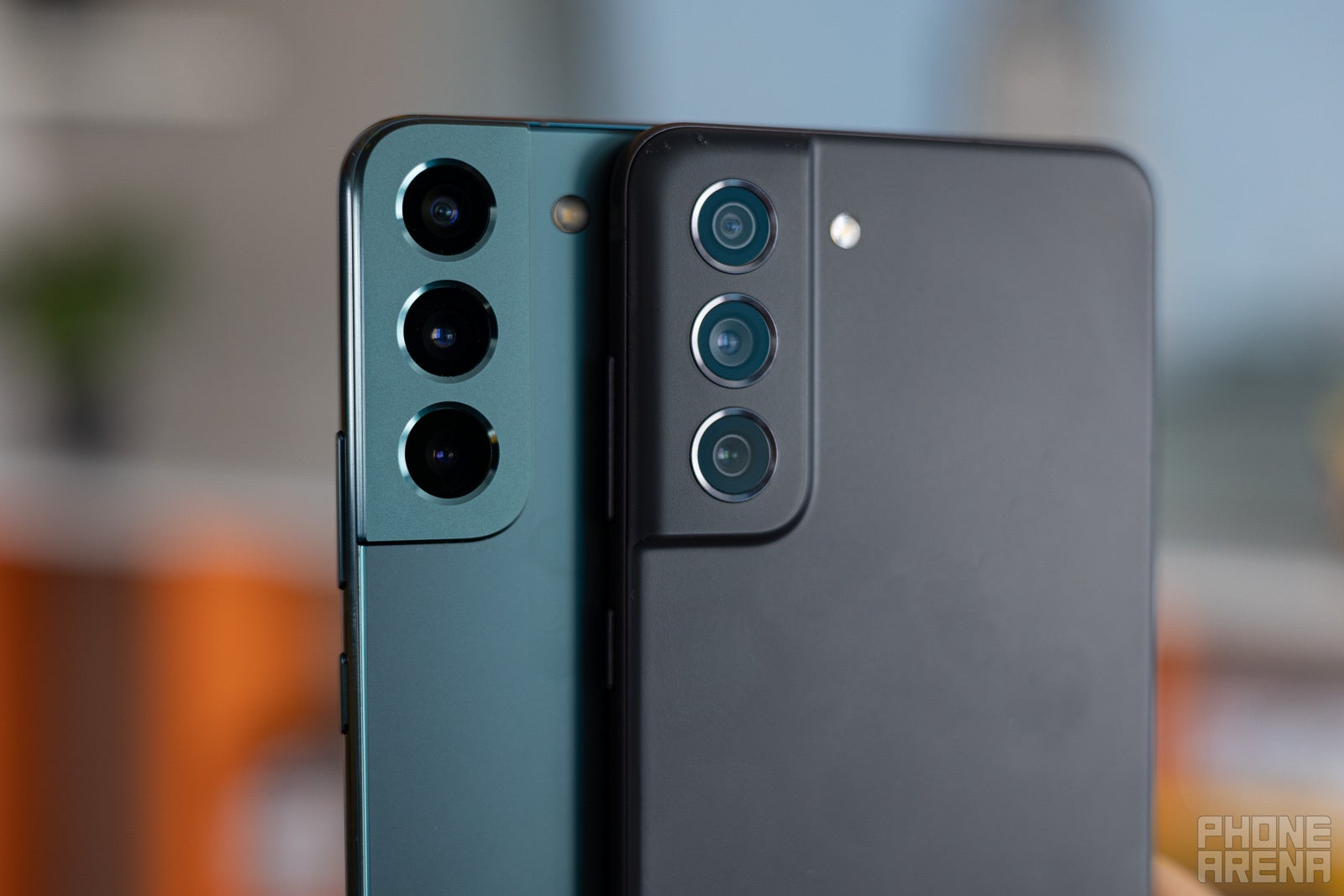 While they look quite similar, the three cameras on the Galaxy S22 and the Galaxy S21 FE are probably the biggest difference between these two.
First, let's take a look at the S22 vs S21 FE camera specs:
| Camera Specs | Resolution | Sensor Size | Pixel Size | Lens |
| --- | --- | --- | --- | --- |
| Main S22 | 50MP | 1/1.57" | 2.0µm | 26mm, f/1.8 |
| Main S21 FE | 12MP | 1/1.76" | 1.8µm | 26mm, f/1.8 |
| Ultra S22 | 12MP | 1/2.55" | 1.4µm | 13mm, f/2.2 |
| Ultra S21 FE | 12MP | 1/3" | 1.12µm | 13mm, f/2.2 |
| Tele S22 | 10MP | 1/3.94" | 1µm | 76mm (3X), f/2.4 |
| Tele S21 FE | 12MP | 1/4.4" | 1µm | 76mm (3X), f/2.4 |
As you can see, the camera setup is quite similar, with a wide, ultra-wide and 3X zoom combo used on both phones.
The S22, however, does use a larger and newer sensor for the main camera that can capture more light, and it also has bigger sensors for the ultra-wide and zoom cameras.
The bigger difference between these two becomes evident in low light shooting where the Galaxy S22 has the technical advantage.
On the video side, the Galaxy S22 supports up to 8K video, while the Galaxy S21 FE is expected to max out at 4K video. Both phones are also able to record 4K video.
Expect more comments on the video quality differences soon.
Performance and Storage differences
New Snapdragon 8 Gen 1 is all about the gains!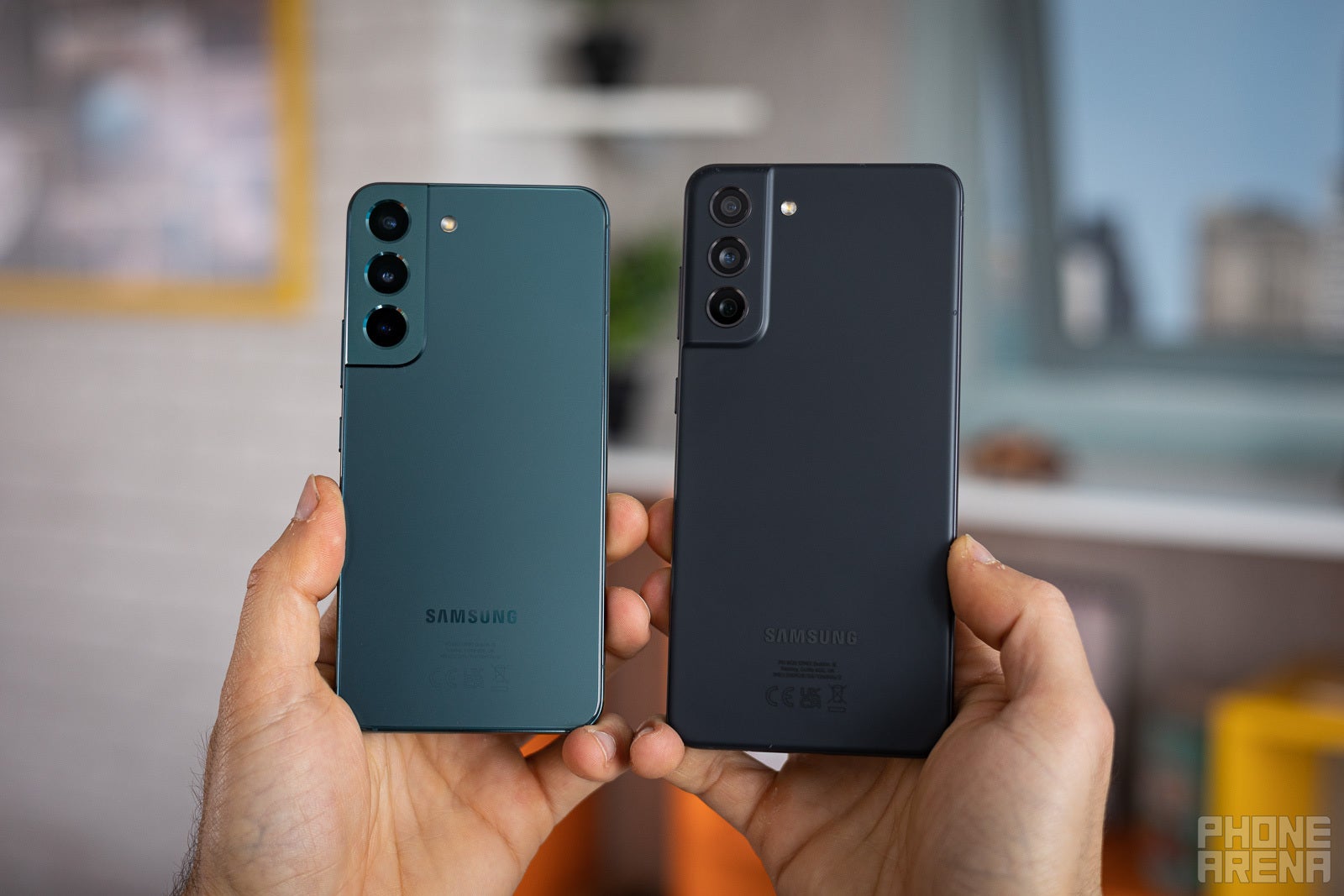 Under the hood, the Galaxy S22 has the more powerful processor in the form of the Snapdragon 8 Gen 1 (international markets like Europe get an Exynos 2200 processor instead) vs last year's Snapdragon 888 used on the Galaxy S21 FE. The two also differ in the RAM: the S22 gets 8GB vs 6GB on the S21 FE.
All of this gives the flagship S22 a bit of an edge in terms of performance.
We will be running performance benchmarks shortly and update you on the performance from these two. Early benchmarks, however, indicate some 10% boost in CPU performance on the S22, and it might have an even bigger advantage when it comes to graphics performance and gaming.
On the network side, you have 5G connectivity on both phones. The Galaxy S22 model comes with the newer X65 modem that is more frugal and supports faster networks, while the S21 FE features the X60 modem.
The two also come with 128GB of storage, and unfortunately there is no microSD card support on either one.
Galaxy S22 vs S21 FE: Specs Comparison
And here is a detailed specs comparison between the Galaxy S22 and S21 FE:
Galaxy S22
Galaxy S21 FE
Size and Weight
146 x 70.5 x 7.6mm
155.7 x 74.5 x 7.9 mm, 170g (6.0oz)
Colors & Materials
Black, White, Pink Gold, Green
Glass back, Aluminum frame
Olive, Black, White, Purple
Plastic back, Aluminum frame
Display
6.1" OLED, 1080p, 48-120Hz Adaptive
6.4" OLED, 1080p, 120Hz
Processor
Snapdragon 8 Gen 1 in the US
Exynos 2200 ROW
Snapdragon 888

RAM
8GB
6GB
Storage
128G / 256G, non expandable
128G, non expandable
Cameras
50MP wide camera, f/1.8
12MP ultra-wide camera, f/2.2 aperture
10MP 3X zoom camera

10MP front camera
12MP wide camera, f/1.8
12MP ultra-wide camera, f/2.2
12MP 3X zoom camera

10MP front camera
Battery size
3,700mAh
4,500mAh
Charging speeds
25W wired, 15W wireless
25W wired, 15W wireless
Prices
starting from $800
starting from $700


Both the Galaxy S21 FE and the Galaxy S22 models are available pretty much everywhere, most major carriers have both devices and they are likely to remain top sellers throughout 2022.
So... what do you think about these two? A $100 dollar difference gets you the newest generation processor, as well as upgraded cameras on the Galaxy S22, while the Galaxy S21 FE comes with that large screen and longer battery life, and is quite affordable.
Which one would you go for?
Recommended Stories