OnePlus 8 Review
53
We may earn a commission if you make a purchase from the links on this page.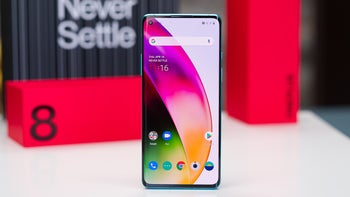 Also check our OnePlus 8 Pro review!
OnePlus devices are no longer your conventional Flagship Killers — they come close to flagship prices themselves. That's not necessarily bad if they can deliver.
And honestly, we had no doubt that the OnePlus 8 would — it's fast, it's pretty, it's got a smooth refresh rate, and it's fun to use. Plus, it's still cheaper than your regular Samsung Galaxy S20. In fact, the OnePlus 8 is positioned right next to the iPhone 11 in the pricing tiers, and we dare argue it has the means to rival it, so long as one is considering to go Android instead of iOS. Also, the OnePlus offers 5G support out of the box, while Apple is yet to jump on that freight train.
The OnePlus 8 is a fantastic performer, with a camera that lags behind the competition just slightly enough for it to not be considered a major drawback. If you are looking for a new phone — it's a solid offer. If you are thinking about upgrading from a 2019 OnePlus 7 or a Galaxy S10 — eh… keep your old phone.
Design and display
Even the non-pro OnePlus device this year has a curved display. Some users prefer good ol' flat screens; this reviewer is a fan of the "edge" design, so it's a "beauty in the eye of the beholder" kind of thing. The phone's back is also arched around its sides, mirroring the front look. It fits in the hand nicely and the soft touch of the matte glass on the back is pleasant to feel — it is reminiscent of the times when phones used to have aluminum bodies.
You might also like: OnePlus 8 best cases
The OnePlus 8 is kind of narrow, light, and pretty well balanced — a pleasure to hold and use with a single hand. This feeling is complemented by the extra clicky buttons and the improved haptics — the phone clicks, clacks, and vibrates in your hand with reassuring and accurate feedback.
Keep in mind that 6.5-inch screen diagonal might sound staggeringly large on paper, but it's actually spread across a 20:9 aspect ratio. It's narrow, yet provides plenty of real estate. It has a 1080 x 2400 pixel resolution, making for a pixel-per-inch density of 402 — even pixel-peepers will find it sharp.
And, of course, there's that high, 90 Hz refresh rate. OnePlus was among the first major manufacturers to adopt it and still proudly flaunts it on the OnePlus 8. Yes, some flagships have already reached the 120 Hz mark and we've even seen a gaming phone with a 144 Hz refresh rate. But rest assured that 90 Hz still feels super-smooth to scroll around with.
There is a number of color profiles to pick from, so whether you like accurate and tame colors or punchy AMOLED saturation — the OnePlus 8 has you covered. We also have special color modes for night-time usage (blue filter) and for reading, which turns the screen black-and-white while adding warmth, emulating a Kindle experience.
Display measurements and quality
Camera & audio

The OnePlus 8 has a 48 MP sensor for its main camera which takes 12 MP photos by default. The reason? Pixel binning — individual pixels are bundled in groups of 4 so that the phone can gather more light while taking a shot. You can still switch to a high-res mode to take a 48 MP photo, but we found it wasn't worth the hassle. The regular shots look good enough.




Also Read: OnePlus 8 vs iPhone, Galaxy S20 Ultra, Pixel 4 camera comparison

As you can see, the phone's HDR does wonders — keeping highlights at bay and drawing detail from shadows even in highly dynamic shots. If we were to compare it to the competition, then yes — it lags behind. But, using it by itself, you will rarely be disappointed by a picture taken with your OnePlus 8.

There's no telephoto camera this time around, so no optical zoom. OK, what about the portrait shots? The OnePlus 8 still does a slight digital zoom-in for less-distorted portrait pictures, but we weren't super-impressed with them. The phone struggles with discerning depth plains and where to apply its fake bokeh. Additionally, it amps up colors giving us weirdly saturated shots.

There's an ultra-wide camera, allowing you to take epic landscape shots or shoot action videos and keeping moving objects in the frame. The sensor is calibrated to match the colors of the main camera, so it doesn't feel jarring if you feel the need to switch between main and ultra-wide cameras.




The third camera on the OnePlus 8 is a macro camera. I'm not sure why this trend seems to be picking up and have yet to be wowed by a macro camera on a phone. The 2 MP sensor under the OnePlus 8's macro lens doesn't provide great detail or any wowing quality. I mostly forget it's there.

The selfie camera was also a pleasant surprise. Photos are very detailed, with great color accuracy, and good HDR performance. Sometimes it would do weird things with skin complexion and tones, but overall, I would trust this selfie camera to take a good shot.

Videos taken with the OnePlus 8 treat us with some great dynamics and sharp detail. Colors, however, tend to get oversaturated and slightly skewed. It's nice to see that you can swap to the ultra-wide-angle lens even in the midst of recording a 4K clip — not all phones can do this. Autofocus is pretty fast and on point, without being annoyingly snappy.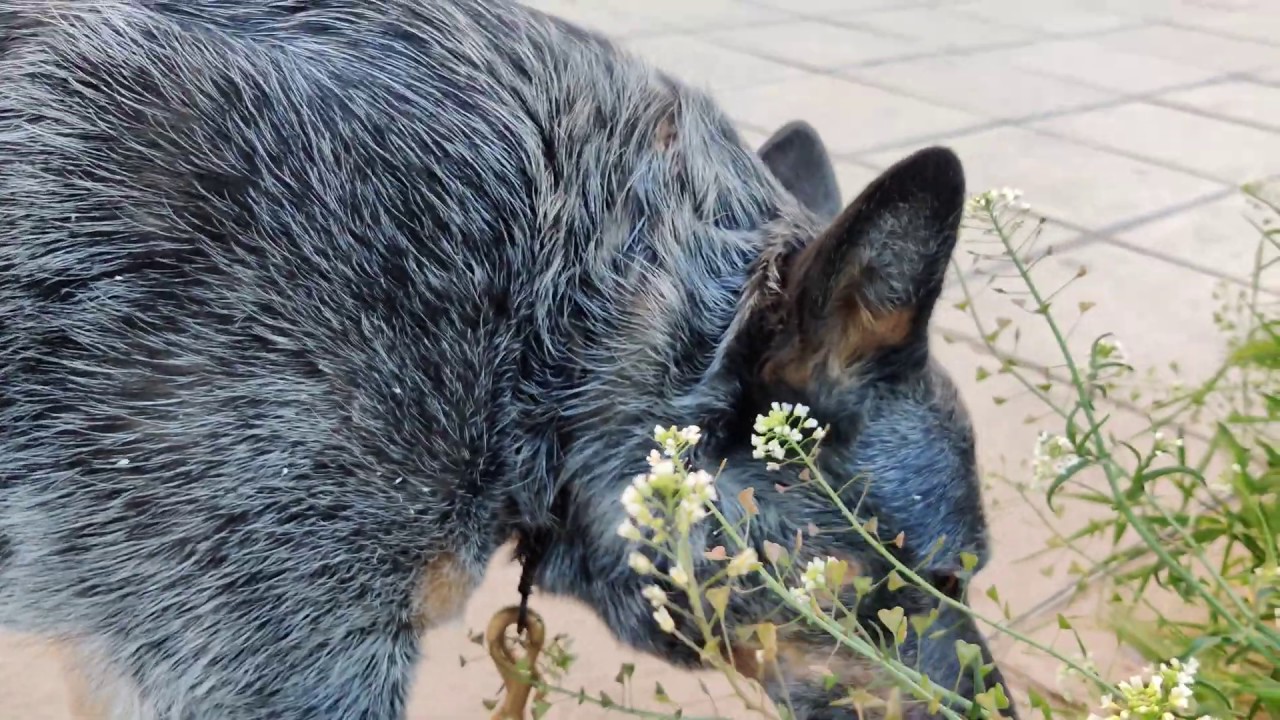 The OnePlus 8 rocks a duo of stereo speakers in a familiar setup. The bottom-firing driver takes care of the meatier mids and bass, while the earpiece is loud enough to act as a tweeter with extended range towards the lows. It definitely has loudness and definition. Though, not a lot of depth — it can sound tinny and harsh. You won't be enjoying your favorite music blasting it through these speakers, but you can most definitely watch YouTube videos whilst sunbathing on the balcony.
Software & performance
OnePlus has always applied a very light touch when re-skinning Android for its own needs. This is the case here — OxygenOS pretty much looks and feels like Android 10, but it has a few features on top and a number of under-the-hood improvements so it communicates better with the OnePlus hardware.
Yes, browsing, scrolling, downloading, and launching apps is lightning-fast. But we also have special optimizations for 5G connectivity. You know, the new standard still takes a toll on battery. Which is why OnePlus has included algorithms for the phone to intelligently switch down to 4G, so it can save power while keeping you connected. Of course, it also has the dual-channel network acceleration feature which will boost a slow Wi-Fi's speed by intelligently using 5G (if available) to assist.
We get the trendy new Dark Theme and a core suite of essential apps that fit the OnePlus experience by look and feel. It feels like a very fleshed-out project, tied with a pretty bow on top.
The OnePlus 8 has an in-display fingerprint scanner, perfected over the years to be one of the most accurate of its kind. You still get some weird results if your finger happens to be sweaty or smudgy, but it is overall reliable. There's also face-unlocking which is fast and convenient, but it only uses the selfie camera, so it's not very secure.
The hardware that powers all of this is — of course — Qualcomm's extra-fast Snapdragon 865, paired with 8 GB or 12 GB of RAM, depending on which model you go for. These also have variable storage — from 128 GB to 256 GB. Yeah, nothing mind-boggling, and the OnePlus 8 does not support microSD cards. But I dare argue that's still a lot of storage by today's standards.
Battery life
This thin and elegant body holds a 4,300 mAh cell in its trunk, which does sound huge. Does it keep the lights on for long? Most definitely. (Psst: check out our in-depth
OnePlus 8 battery life test
.)
The OnePlus 8 can very well be a "two-day phone" with medium use. Some social media, some YouTube, a few photos, and maybe even a casual game. You can see it in our benchmark results — the phone can take 10 hours of gaming or 11 hours of browsing. Switching down to 60 Hz doesn't make a big difference, so you can keep it at 90 Hz at all times to enjoy its fluid animations.

Best OnePlus 8 alternatives
The
iPhone 11
is first to spring to mind. Starting with the same $700 price-tag, it brings the full iOS experience with corners cut only in the right places. The iPhone 11 also lacks a telephoto lens, but does have Apple's latest main and ultra-wide cameras. Plus Face ID and Memoji support for all you younglings.
Samsung still sells its 2019 flagship — the
Galaxy S10
— for $750 outright if you don't have anything to trade in. It's still a solid, light phone, with great cameras, and a centerpiece of the Samsung smart home ecosystem.
Google's Pixel 4
phones are also an awesome offer, with clean Android, great cameras, and great screens. They come with less base storage, and their batteries are not as impressive. However, you can often find a Pixel 4 or
Pixel 4 XL
at a discount nowadays, making them very lucrative offers.
Or, if you are tempted by the OnePlus experience, but don't want the OnePlus 8's curved screen or paying the OnePlus 8 money, you can still get last year's
OnePlus 7T
. It's only a few months old, still has a great display with 90 Hz refresh, it's still snappy, and costs $500.
Recommended Stories