Camera comparison: Sony Xperia Z2 vs Samsung Galaxy S5, LG G2, HTC One (M8), iPhone 5s
99+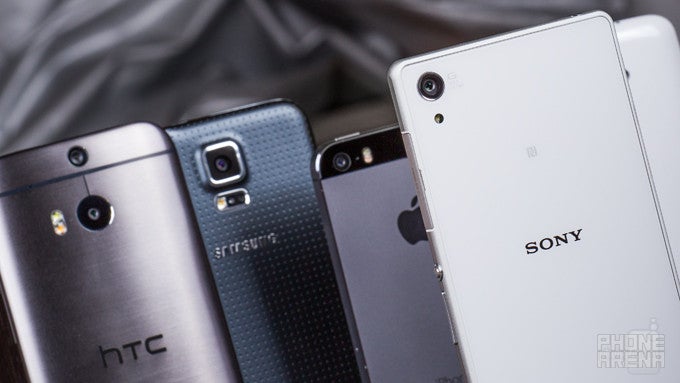 Introduction
Over the past several weeks, we've been enjoying the presence of the
Sony Xperia Z2
at our office. We gave it the review treatment it deserved, we compared it thoroughly against many of its high-end rivals, and we even featured it in a recent blind camera comparison. There's still one more major item on our "to do" list, however – an in-depth camera comparison dedicated to Sony's new smartphone. Well, this gets written off with the post you're reading right now.
Yup, it is camera comparison time, and the Sony Xperia Z2 is having the honor of being the star of the show. Its impressive list of camera specs includes 20.7MP of resolution, G Lens optics, and 1/2.3" image sensor, which means that Sony's flagship has the potential to emerge triumphant once we take it through its paces. Just let's not forget that the Z1's camera was identical, yet it had its drawbacks. Has Sony managed to implement any significant improvements in its flagship's camera?And no less importantly, how is it going to stack up against the
Samsung Galaxy S5
, the
LG G2
, the
HTC One (M8)
, and the
iPhone 5s
? That's surely going to be one tough race, folks, knowing that all these handsets are pretty good at taking photos. So without further ado, let's take a look at some photo samples.
Note: We're using a Panasonic Lumix GH2 with its kit lens as a reference camera.
Colors
Color reproduction is the first thing that we'll comment on; color accuracy, to be more specific. The Sony Xperia Z2 performs well in this particular category, with only some insignificant deviations in its daytime images. Colors have a slight boost to them, but we don't see it as anything that bothers us. We also noticed that its photos turn out slightly brighter, which is a bit of a double-edged sword – shady areas are clearer, but brighter objects might get "burned" because of that.
The Samsung Galaxy S5 takes photos with mostly neutral colors in them and a slight cold-ish tone seen on some occasions. That same "burning" effect we mentioned can be seen in the S5's photos as well, but its presence isn't as pronounced as it might be with the Z2.
The LG G2 also performed really well this time around and nailed a good color balance in most of its shots. We see that it doesn't tend to oversaturate the colors it has captured. Some images, however, exhibit a slightly greenish tone.
Apple's iPhone 5s has a mind of its own when it comes to color representation. Its photos often turn out noticeably warm and bright, which can be good or bad, depending on how you look at it. On one hand, photos from the 5s are very attractive with their warmness, but on the other hand, we can't consider them accurate.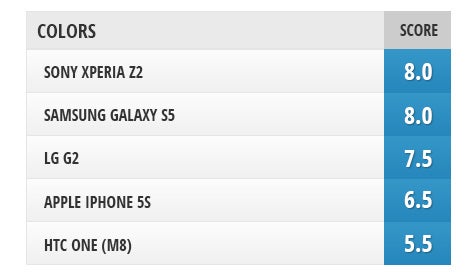 Recommended Stories