Xiaomi Redmi 9A User Reviews
Back
Please note that each user review reflects the opinion of its respectful author and not of PhoneArena.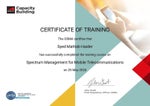 Good Mobile
syed_itsa has owned it for less than month before publishing this review
I have that mobile for more than two months. I like its shape , Call Quality and other functions are good. It is not an high end phone but better then nothing. Ram and Storage are pretty good better then 16 gb. and it has Android 10
Build quality
Reception
Call quality
Internet
Multimedia
Camera
UI speed
Everyday usage
Text input
Display
Battery
3 out of 3 people found this review helpful.
Report