Wearable devices will continue to grow at a steady pace, but Apple's market share is likely to slip
7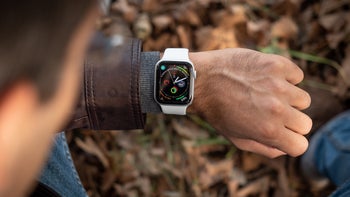 After recently tracking an impressive 21.7 percent year-on-year growth in
Q3 shipments of wearable devices around the world
, the International Data Corporation (IDC) is now ready to forecast the market will be up a solid
8.5 percent all in all in 2018 compared to 2017
.

That would amount to a grand total of 125.3 million units shipped globally this year, a number that the IDC expects to surge to around 190 million in 2022. Such long-term projections are always risky and hard to get just right, but recent market trends are making the bulk of analysts and research firms similarly optimistic about the industry's outlook.
According to the IDC, Apple's watchOS will unsurprisingly continue to top the smart wearable operating systems chart for the foreseeable future. While
Apple Watch sales
are on the rise, the company's market share is forecasted to fall from 44.4 percent this year to 35.8 percent in 2022.

That's still an impressive figure, considering several other platforms are expected to "gain traction." Those will purportedly include both Android and Wear OS, which are tackled separately by the IDC as Chinese brands may thrive in their efforts to provide a customized user experience based on Google's open-source platform.

But the combined 2022 share of various Android forks and "stock" Wear OS is unlikely to catch up with watchOS, at around 42 percent (22.4 for Android and 19.8 for Wear OS). Samsung, Fitbit, and Garmin's proprietary platforms will largely battle for scraps, along with other "smaller" operating systems developed by vendors uninterested in a Google collaboration.