Apple Watch sales will catapult to 33 million units in 2019, analysts predict
11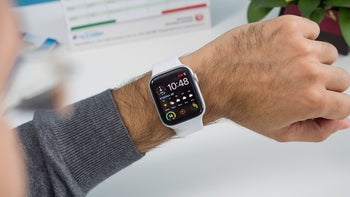 The Apple Watch has gone from strength to strength since its release back in early 2015 but, thanks to the various upgrades that come with the Series 4, sales are expected to catapult over the coming year.
Looking at near-term results, analysts
over at UBS
are expecting combined Apple Watch Series 1, Series 3, and Series 4 sales to reach 24 million units in 2018. This equates to an average of six million units per quarter and is also significantly higher the 18 million units, or 4.5 million units per quarter, that Apple reportedly shipped in 2017.
Moving into 2019, UBS predicts sales of
the Apple Watch
line will only get better. In fact, the analyst firm sees an increase of as much as 40% to 33 million units for the 12-month period. Subsequently, this could result in a 5% increase in revenue for Apple as a whole. After all,
Apple
will be selling more units with higher ASPs – the company has removed the cheaper Series 1 model from its catalog and introduced the Series 4 line at a higher price point.

As Apple is yet to report Apple Watch sales separately, past, present, and future sales figures are simply estimates at this point in time. However, most analysts do agree that the Series 4 model is proving to be the most popular yet, so perhaps Apple will begin reporting sales separately starting next year.