Elusive Tesla Wireless Charger will be back in stock soon at a discounted price
1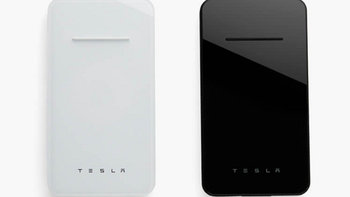 Wireless chargers
have become so hot after last year's addition of the Qi technology to Apple's
iPhone X
,
8
, and
8 Plus
that even Tesla has decided to try its hand at mobile accessories all of a sudden.
Without much of a heads up, the increasingly controversial electric car maker released an aptly named
Tesla Wireless Charger
a couple of weeks back, but before many Elon Musk fans could react, the product had already vanished from the company's official website.

Unsurprisingly, the impromptu release generated "strong customer demand", but surprisingly enough, Tesla not only plans to bring the Qi-enabled charger back, also cooking up a solid discount.

According to emails sent to early adopters, the original $65 price will be reduced to $49 as Tesla is now able to produce "higher quantities", while said early adopters are looking at a $16 refund (plus local sales tax) to be offered directly on their credit cards used to place the initial orders.

That's awfully nice of Tesla, even though its in-house Wireless Charger was clearly overpriced from the get-go. This $16 markdown won't make it a bargain either, but you do have to factor in the brand recognition, as well as a clean and fairly stylish design, and especially the fact this can actually pull double duty.

In addition to wirelessly powering up your compatible iOS or Android handset (at a not-so-great 5W speed), the $49 Tesla Wireless Charger can also store up to 6,000 mAh of energy, charging your phone on the go using either a USB-C or USB-A cable. That doesn't make it such a bad overall deal, now, does it?