Sprint's LTE network to shut June 30, T-Mobile stays mum on its own 3G service
1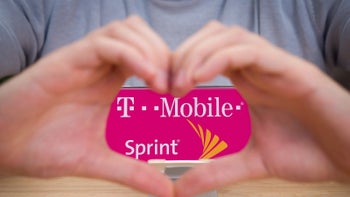 T-Mobile
's merger with
Sprint
has been a success by all counts
but the ones regarding jobs
. After the merger,
T-Mobile launched America's largest 5G network
, when you count the slow low-band kind of coverage, and became
America's second largest carrier by subscriber count
, passing AT&T in the process.
At some point, however, it needs to shutter Sprint's aging CDMA network standard, and was
recently in hot water with DISH
for wanting to end it sooner than agreed. After acquiring Sprint's prepaid businesses and customers, DISH was given access to the network of the resulting new T-Mobile carrier for no less than seven years, in addition to the opportunity of building its own independent 5G broadband network.
Unfortunately for
DISH, its 5G network is still under construction
, and on top of that
T-Mobile wants to shut down Sprint's oldie CDMA network
that DISH intended to piggyback on earlier than what it perceived was agreed upon.
Last we heard, T-Mobile wanted to "
turn off the Sprint CDMA network - home to millions of Boost subscribers - on January 1, 2022. This is significantly sooner than the three-year migration timeline it previously announced
," said DISH at the time.
This is indeed a far cry from the year 2023 it expected when it was given Sprint's prepaid brand Boost's subscribers to start its own network with. T-Mobile, however, is not budging, and intends to be completely done with Sprint as soon as next year.
When will T-Mobile shut down Sprint's CDMA and LTE networks?
January 1, 2022 - Sprint's older 3G (CDMA) network will be retired
June 30, 2022 - Sprint's LTE network will be retired
Unlike the Sprint shutdown sprint, there is no timeline for retiring T-Mobile's own ancient 2G GSM and 3G UMTS networks, for which "no date has been set" yet. As to why is T-Mobile in such a rush to kill Sprint's CDMA and LTE networks?
To ensure all customers can enjoy a more advanced 4G and 5G network, we will be retiring older network technologies to free up resources and spectrum that will help us strengthen our entire network, move all customers to more advanced technologies and bridge the Digital Divide. An additional part of this effort involves moving Sprint's LTE spectrum to the T-Mobile network.

Moving customers who are on old networks onto modern, advanced high-speed networks means they will need to have phones and devices that can tap into the latest technologies and don't rely on older ones. We'll ensure that we support our customers and partners through the transition. We began sending notifications late last year, and everyone who needs to act will be given advanced notice and hear directly from T-Mobile.
There you have it, and T-Mobile says that all affected parties have been warned which doesn't make it an easier pill for DISH to swallow. T-Mobile actually lists two advantages that shutting the older Sprint networks down will bring:
Up to 300 times faster speeds
Improved "

public safety and 911 location accuracy capabilities

"
Who would want to live in the slow lane, right? Tell it to those millions of Boost subscribers, DISH would quip, while it is hurrying up with its 5G network buildout. There you have it, the old Sprint network as we know it will cease to exist on June 30, 2022. It's a date.
Recommended Stories