T-Mobile unveils ultra-affordable Magenta First Responder plans
4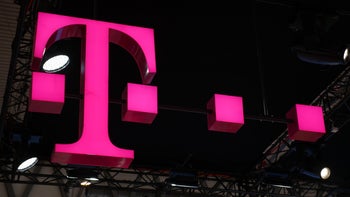 T-Mobile is kicking off the week in style, unveiling yet another killer deal likely to make Verizon and AT&T scramble for a response. After treating military personnel (and their families) to
massive discounts on their unlimited plans
about a year and a half ago in a move
quickly mimicked by the competition
, the "Un-carrier" is
introducing similar monthly price cuts for first responders
(and their families) expected to prompt the same chain reaction across the industry.
Technically, Magenta is the one actually
following Big Red
and Ma Bell's suit this time around, but unsurprisingly, the discounts announced today and scheduled to come into effect Friday, November 1, are miles better than what the nation's top two wireless service providers are currently offering. We're talking 50 percent off family lines, which is the exact same deal that active members of the military, as well as veterans, and their families can get at T-Mo.

Of course, the savings may not sound very impressive for first responders interested in just one new line of service. Instead of paying $70 a month for a standard Magenta plan, you'll be coughing up 55 bucks with the Magenta First Responder option. The big discounts start to add up as you activate more and more lines, with the second one costing $25 a month, and the third, fourth, and fifth each available at only 10 extra bucks.

That means a family of four can get unlimited Magenta service at just $100 all in all with this amazing first responder deal, compared to paying $180 a month without any special discounts. Obviously, T-Mobile couldn't let such a golden opportunity to take a swipe at its rivals slide, pointing out its new promotion can save a family of four up to $720 a year compared to Verizon's first responder plans. And that's not even counting the taxes and fees the "Un-carrier" includes with all its plans.
In case you're wondering, there's absolutely no difference between
Magenta First Responder
and "regular"
Magenta plans in terms of features and perks
. And yes, there's also a Magenta Plus First Responder option available at $100 for two lines, $120 for three lines, $140 for four lines, and $160 for five lines with some cool extra stuff included.
All you need to do to qualify for these very reasonable prices is confirm your eligibility at activation as a state or local law enforcement officer, firefighter, emergency response personnel, pensioned retiree, or a parent, child, or spouse of a first responder killed in the line of duty.
There's also a separate deal coming November 1 to hook you up with a Samsung phone (Galaxy Note 10 and Note 10+ included) at half off. This will obviously be available for a limited time only and require you sign up for monthly installments on a Magenta First Responder line.