T-Mobile is firing 'hundreds' of employees (again) and reportedly planning to close many stores
14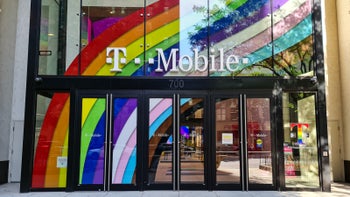 Remember how
experts warned a few years ago
that the
T-Mobile/Sprint mega-merger
would prove to be bad for US wireless industry competition and a lot of people's jobs? And remember how the "Un-carrier" used to brush off all those concerns, promising better service for the entire nation and higher rather than lower numbers of employees?
Well, T-Mo's network may have made
great progress
from both
speed and coverage standpoints
in the wake of the $26 billion acquisition sealed back in 2020, but the thorny matter of jobs doesn't seem to be going in the direction predicted by then-CEO John Legere.
Instead of hiring, the now-second-largest wireless service provider stateside has been
routinely firing existing employees
over the last couple of years in an unsurprising quest for lower costs, higher profits, and an overall leaner and meaner business devoid of "redundancies."
Specifically, it appears that Magenta no longer needs
anyone
to fulfil roles like regional territory manager, indirect sales manager, and designated district manager, which suggests a wider restructuring effort than what's considered "normal" after a merger is currently taking place.
The aforementioned positions (and possibly more like them) are being removed from both corporate-owned T-Mobile stores and Metro by T-Mobile retail locations in a lot of places across the nation, purportedly impacting a total number of people in the "low hundreds."
That doesn't sound
quite
as bad as other waves of layoffs in the past, but T-Mo is also looking to close entire brick-and-mortar stores in the "near future" to go "nicely" with all those new pink slips. According to a couple of different sources, "all" corporate-owned Metro by T-Mobile stores could be shut down soon in addition to "some" non-Metro locations.
This is
not an unprecedented occurrence
either, and although it definitely has to do with current economic circumstances and wireless industry changes that have been a long time coming, none of what's happening here is a good look for
T-Mobile
from the perspective of its pre-merger vows.