Report: Surface Phone put on hold; project named Andromeda will not be unveiled this year
22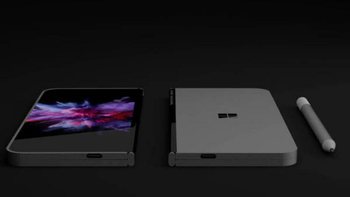 For those who were enthralled by the renders and the rumors, and had already decided that the foldable device rumored to be the mythical Surface Phone would be their next phone, we have bad news. The foldable phone/tablet with the codename Andromeda has reportedly been put on hold for at least the remainder of this year. The problem, according to the report, is that the Andromeda OS, which was supposed to be included in the Redstone 5 update to Windows 10, is not yet ready to be integrated into Windows 10 due to quality and timing issues.
Additionally, the guys in Redmond do not see any demand for a device like the one that has been the subject of a number of patents, especially if it only runs apps available from the Microsoft Store. Recent speculation, which was at a fever pitch
thanks to a leaked Microsoft document or email
, had propelled the status of the foldable device to that of a disruptive game changer.
As far as future iterations of Andromeda are concerned, some say that the device could be looked at again in the future, though not necessarily as a pocketable device. A future version could take the form of a laptop.
So once again there is disappointment among Microsoft and Windows fans as the excitement
generated by David Breyer's renders
, and word that the device would be unveiled later this year, comes to a sudden end.
Recommended Stories