Internal Microsoft documents call Andromeda "a new pocketable Surface device"
8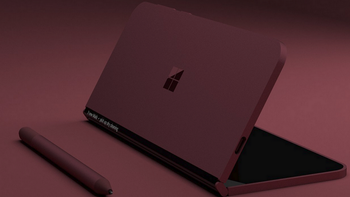 A report published today cites an internal Microsoft document as saying that this eagerly awaited product is "...a new pocketable Surface device form factor that brings together innovative new hardware and software experiences to create a truly personal and versatile computing experience." Microsoft adds that the new mobile Surface product will be "new and disruptive."
Microsoft is keeping mum, which is the smart thing considering what's at stake. Some people with knowledge of what Microsoft has up its sleeve say that when the Andromeda device is unveiled, it will have the same impact on the mobile industry as the original
Apple iPhone
did when it was
unveiled on January 9th, 2007
.
Recommended Stories