Spotify listens to user criticism, reversing controversial recent redesign
5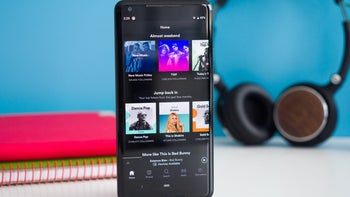 Even though premium music streaming services nowadays tend to all look pretty much the same and have largely identical sets of features, the company behind
the most popular such app in the world
is constantly "making changes and improvements", as highlighted in every single version revision on Apple's App Store. But when trying so many different things on a product that's essentially rather simple and straightforward, you risk enraging a significant chunk of your impressive subscriber base.
That was recently the case with an unfortunate Spotify redesign experiment that basically made it harder for users to access the "repeat" functionality for any given track. The feature was removed from the forefront of the "now playing" screen, temporarily finding a new home under the three-dot menu in the upper right-hand corner.
But shortly after users (inelegantly) voiced their discontent on social media, as well as Spotify's own Community webpage, the app was updated again and everything seems to have returned to normal,
as reported by The Verge
.
The repeat option is easily accessible in a familiar position to the right of the standard playback controls, with the shuffle button on the left. Don't forget that a single tap of the repeat button will apply the feature to the playlist or album you're currently streaming, while repeating the repeat action will help you obsess over a single track by playing it over and over again.
By far the biggest change included in the latest app update, this is actually not the only new thing you'll probably notice the next time you open Spotify on your iPhone or Android handset. Another welcomed tweak is the left alignment of artist and song titles, making room for a highly requested "Heart" button allowing you to easily save any track as a personal favorite rather than restricting this feature to radio stations and curated playlists. If you don't see the changes right away, you may have to wait a few more days for the love to spread worldwide.
Recommended Stories