Sony Xperia 1 will be released in the US in July, Verizon compatibility confirmed
15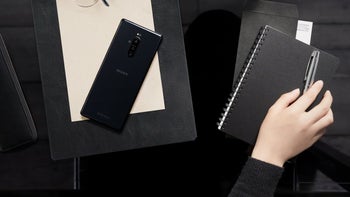 Smartphone makers usually release new flagship devices a few weeks after announcing them, or, in some cases, immediately after revealing them to the world. Unfortunately, that's not what Sony is doing - the company announced its
Xperia 1
flagship back in February, and it's only now getting ready to launch it around the world. The new Xperia phone should be available in Europe in the first week of June, but customers in North America will have to wait an extra month for the device.
In the US, the Sony Xperia 1 has been
listed on Amazon
since April, next to a $999.99 price tag. But the handset's official price -
unveiled by Sony
this week - is a bit lower, although still close to $1,000. More exactly, the Xperia 1 will cost you $949.99 unlocked, coming in two color variants: black and purple. According to Sony, its new flagship phone will be in stock in the US starting July 12. Best Buy, B&H Photo, Focus Camera, and other unnamed retailers will join Amazon in selling the handset.
Last year, when the high-end Xperia XZ3 went on pre-order stateside, it came
with free Sony earphones
worth $280. Sadly, it appears that there are no freebies offered with the Xperia 1, although, who knows, this may change at some point.
The US variant of the Sony Xperia 1 is compatible with AT&T, T-Mobile, and Verizon Wireless. This will be the third Sony phone of 2019 to work on all these three carries, following the mid-range
Xperia 10
and
Xperia 10 Plus
(both launched in March). To be clear, none of the carriers will sell the Xperia 1 directly, so your only option will be to purchase the phone unlocked. If you're a customer of Sprint or US Cellular, you will not be able to use Sony's latest handsets.
A Sony flagship with an unusually tall body
The Xperia 1 offers (more or less) everything you'd want from an expensive high-end smartphone in 2019. The handset is powered by Qualcomm's Snapdragon 855 processor - also found inside phones like the Samsung Galaxy S10, OnePlus 7 Pro, or LG G8 - and comes with 6 GB of RAM plus 128 GB of expandable storage space. What makes the Sony Xperia 1 stand out is its elongated body that houses a 6.5-inch HDR OLED screen with 1644 x 3840 pixels and a 21:9 aspect ratio. This is the world's first 4K OLED smartphone display, and it provides a super-sharp pixel density (643 ppi) that you won't find on phones from other companies.
Also impressive (at least on paper) is the Xperia 1's triple 12 MP rear camera with 960 fps super-slow-motion video, 2x optical zoom, and optical image stabilization. Other notable features include Android 9 Pie, water resistance, fingerprint scanner, stereo speakers, an 8 MP front-facing camera, and a 3300 mAh battery. In case you're wondering, there is no 3.5mm audio jack on board. If you want to take a closer look at Sony's newest flagship, check out our
Xperia 1 hands-on
.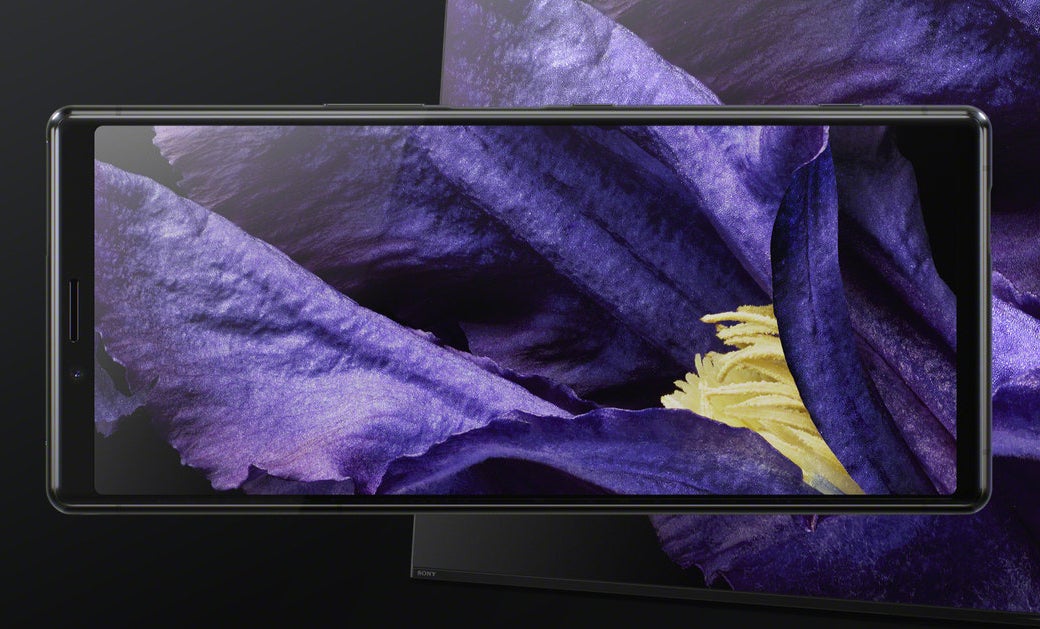 A Sony Xperia 2 is coming relatively soon, too
While the Xperia 1 is not out yet, Sony is already hard at work on its successor, unsurprisingly called
Xperia 2
. Apparently, the Xperia 2 will be a bit smaller than the Xperia 1, sporting a 6.1-inch display, although its overall look won't change much. The Xperia 2 should bring various improvements over the Xperia 1 and could be announced in September. Thus, if you're not particularly impressed by the Xperia 1 (or you find it too big) and you're in need of a new Sony flagship without being in a hurry, you may want to wait for its successor.