Samsung, Google forced to adopt iPhone MagSafe charging! Best thing to happen to Android in 2023?
54
This article may contain personal views and opinion from the author.
We may earn a commission if you make a purchase from the links on this page.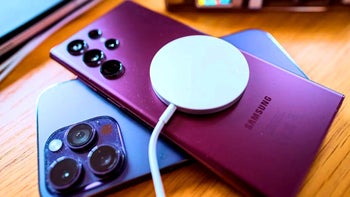 As someone who was using an iPhone with a home button well into 2022, switching to iPhone 13 mini has shown me a new perspective on some neat hardware features that newer Apple flagship phones offer…
In fact, I find these features so useful that I believe Android devices might benefit from borrowing some of them
ASAP
, and apparently, the
Wireless Power Consortium (WPC) agrees
with
moi
!
At least when it comes to one iPhone feature, which is… Apple's MagSafe charging!

Qi
is an open interface standard that defines wireless power transfer using inductive charging over distances of up to 1.6 inches (4cm). Developed by the
Wireless Power Consortium
, the system uses a charging pad and a compatible device (smartphone, smartwatch, wireless earbuds), which is placed on top of the pad to charge… wirelessly. It is believed that there are over
500 manufacturers working with the standard
including
Apple, Samsung, Google, Asus, Motorola, OnePlus, Sony, Huawei, Xiaomi
and more.
Sure enough, the next-gen Qi charging standard (Qi2) for all phones that support wireless charging is now set to incorporate Apple's MagSafe magnetic charging functionality!
Again
, Qi2 should soon become the new unified wireless charging standard worldwide and it will be based on the ‌MagSafe‌ charging technology supplied by
Apple
!
I repeat… Fine, I won't.
Now, I know (and I agree) that foldable Android phones, variable apertures and 1-inch camera sensors are indeed some of the most technically impressive hardware innovations we've seen in the past ten years but here's a question…
How practical and applicable on a daily basis are these features, really?
On the other hand, you charge your phone every day, and I know for a fact that many can't go without charging their phone multiple times a day - whether it's via cable or an external battery pack…
That's why I believe it's important to talk about how important MagSafe could turn out to be for the smartphone industry and users; why every Android person should celebrate Apple's innovative push, and also which other features
Samsung
,
Google
, and other Android phone-makers should probably copy from the iPhone, instead of some much less useful ones…
I'm throwing the last bit in as a "bonus" because I was already planning on a similar story.
Apple's innovative MagSafe charging tech is coming to Android by the end of 2023; why Galaxy, Pixel users must be excited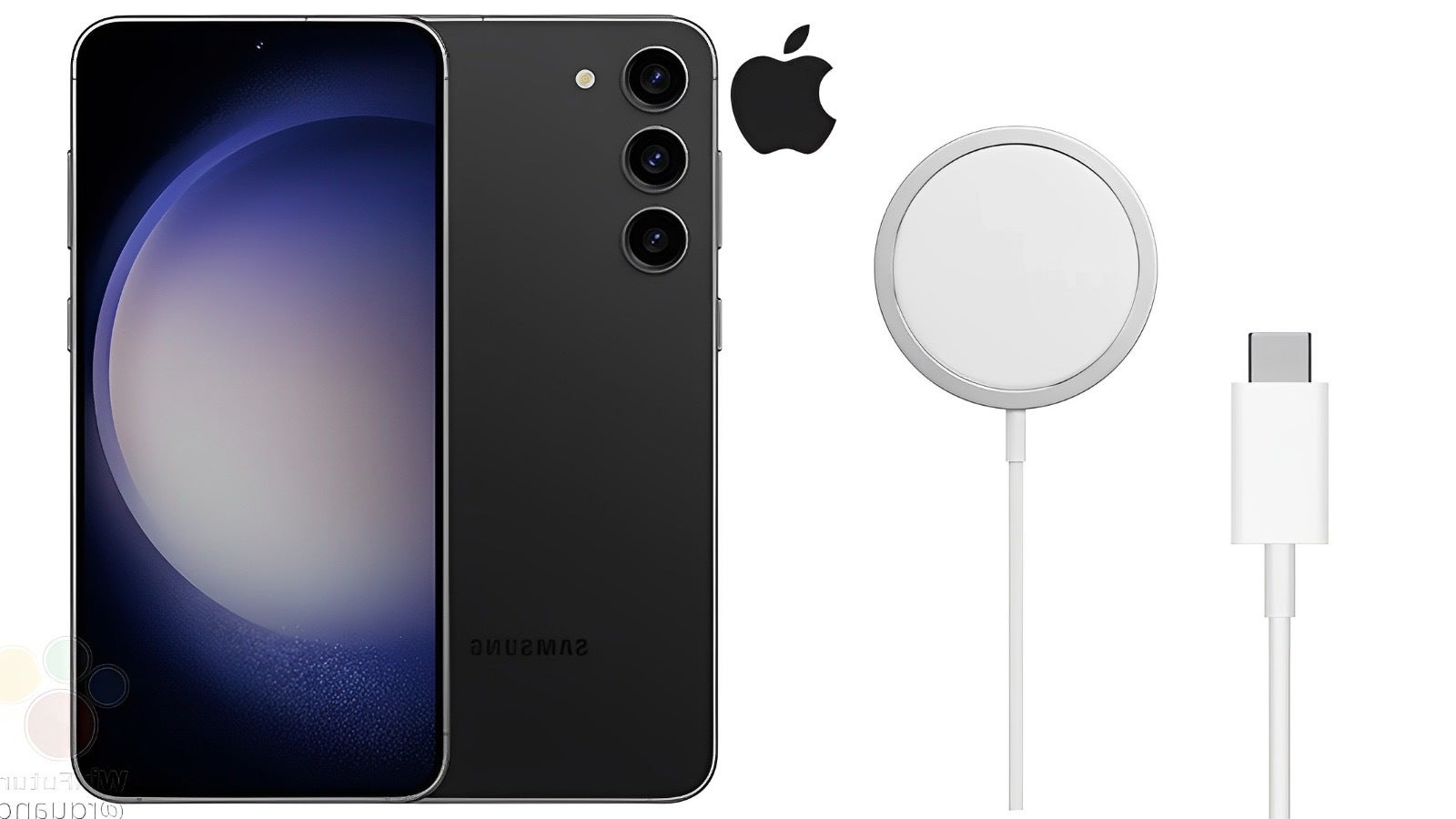 There are hundreds of third-party accessories that already make using MagSafe on Android possible! Now, Android's relationship with Apple's charger is about to get official!
As I eluded, after switching from my ancient iPhone 8 back in the spring of 2022, it was exactly MagSafe that turned out to be one of the most useful features for me, which was surprising, because I never found MagSafe to be technically-impressive enough to pay it much attention.
Of course, the main idea behind the MagSafe charger is to help make your wireless charging experience more efficient by aligning the back of your phone to the charger, which is great! That being said, I won't be true to myself if I didn't admit
I don't find the MagSafe charger very useful
.
That's because, at its core, the MagSafe charger doesn't seem to do anything different than what my Lightning cable already does! Whether it's Lighting or the MagSafe "wireless charger",
whilecharging my iPhone is still very much attached to a
cable
, which in the case of MagSafe actually charges my phone at a noticeably
slower
rate!
What makes MagSafe great and what Android users should really be excited for isn't the MagSafe charger but MagSafe accessories
However, like many Apple products and hardware innovations, the secret is in the simplicity of the product, and of course the excellent execution. In this case, you have to look beyond the MagSafe
charger
to find what's special about magnets on phones, and for me that's my beloved... MagSafe battery pack!
XO.
As an
iPhone 13 mini
user who consciously settled for the smallest battery in a flagship phone, Apple's magnetically-attached battery pack has been what some call a "lifesaver"! In my case, that's particularly applicable when I'm on the road. Funny enough, I only purchased the MagSafe battery pack about a month ago (specifically for a long trip) and I already know it's not leaving my travel fanny pack anytime soon!
I remind you that The Rock also wears fanny packs, so... take it easy on me!
iPhone-like MagSafe wireless charging might be coming to Pixel 8, Galaxy S24, (ironically) giving people a great reason to choose Android over iPhone 15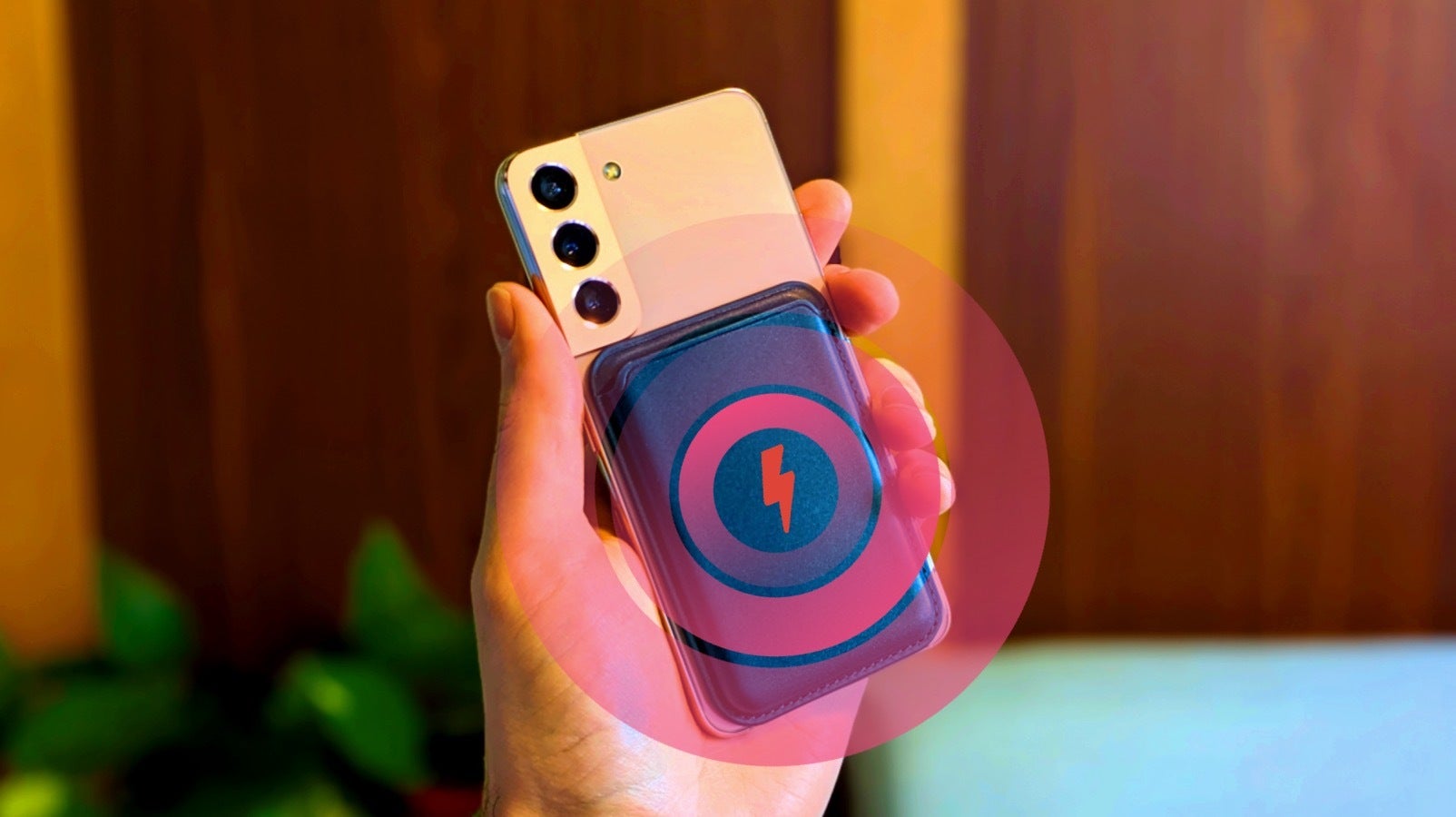 Another great reason to pick up a Galaxy or a Pixel over iPhone?
Regardless of any pros and cons, MagSafe is now almost certain to come to Android phones (potentially) as soon as the second half of 2023!
This means, that
technically
(keyword: technically), upcoming Android phones like the
Galaxy Z Fold 5
,
Galaxy Z Flip 5
, Google Pixel 8 and Pixel 8 Pro, OnePlus 11T (if this one is a thing), and many more could actually offer
iPhone 15
-like wireless charging, enabled and supported by magnets.
Exciting!
There are hundreds of third-party accessories that already make using MagSafe on Android possible! Now, Android's relationship with Apple's (for now) proprietary charger is about to get
official
!
That being said, my
educated
guess
is that Chinese phone-makers (read:
Xiaomi
, OnePlus, Oppo, Vivo) could jump on the MagSafe train wagon quite a bit sooner than the likes of Samsung and Google. Sure, that's in part thanks to their general attitude of "being first" but also - Samsung's foldable phones (set to launch in August), are devices that work with very limited space, which could be better utilized if used for larger batteries...
Google, on the other hand, simply happens to be far less…
adventurous
when it comes to timely hardware upgrades (which isn't necessarily a bad thing). Of course, Pixel phones are far less expensive than Samsung and Apple flagships, so Sundar Pichai & Co would have another good excuse to skip on MagSafe for the Pixel 8 series!
Android finally borrowing a truly useful feature from Apple, but there's more iPhone hardware worth "stealing"
Noooow, since we've started…
I hope you picked up on what I'm about to propose by my cheeky "text tone", but yes - I'm suggesting that Android should borrow a few more iPhone features (specifically hardware-related ones)! Here goes nothing…
The iPhone's alert slider (already present on OnePlus flagship phones) is truly something every Android device can benefit from, and something that every Android user deserves; remember, I'm also a Pixel 7 Pro user, and I admit - the Android guy in me wishes for an alert slider more often than not
Face ID!

I know I probably just lost half of you with this one, but as a big Touch ID supporter myself, I can't deny that switching from iPhone 8 and Pixel 6 Pro to an iPhone 13 with Face ID, I feel a little bit…

converted

; don't get me wrong, the ideal solution would still be having both Face ID and Touch ID, but Apple's face unlocking tech is every bit as secure as Touch ID, it's fast, and it's noticeably less wonky than it was when it first launched with iPhone X; I still can't unlock my iPhone by looking at it from any angle, but you get used to that...
The (long-term) future of wireless charging isn't MagSafe but it's a better alternative to what Android has right now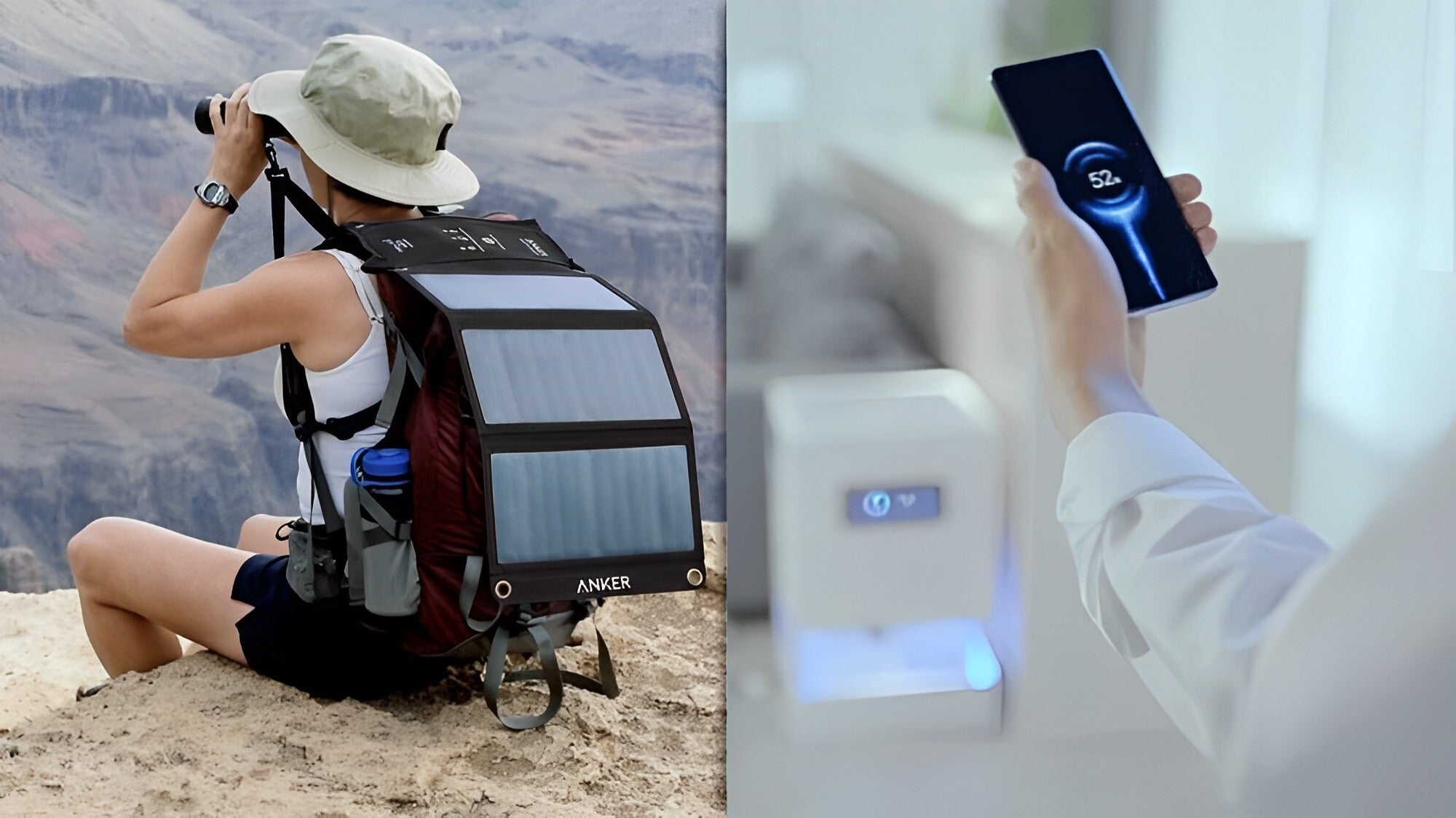 About the very long-term future of true wireless charging.
MagSage and what's going to be the Wireless Power Consortium's new wireless charging standard might indeed be an improved version of what we currently know and have as wireless charging on Android, but I say…
let's not confuse "upgrade" with "innovation"!
Over-the-air
(OTA) charging is something that companies have been experimenting with for years, and the reason is because this is exactly what the ultimate version of wireless charging is expected to look like - sooner or later! Imagine you walk around your house, in and out of rooms and your phone is just…
charging
. No effort, no drama.
But that's much easier said than done, and we know that because over the years many companies have failed to deliver a consumer-ready version of OTA charging. Motherbox , Wi-Charge, Energous, Motorola, and most recently Xiaomi, all showed off prototypes of over-the-air charging stations, which apart from not being ready for market, were very inefficient (reaching 5W charging speeds) and potentially harmful thanks to the tech that required several antennas to communicate with another, special antenna, found on your phone (which modern phones don't even have).
So, if that's out the door, what's left? MagSafe? For now, maybe! Although, my personal take is that forward-thinking and money-possessing tech giants will indeed figure out a way to make sure we never run out of battery, but that might not necessarily be via antennas...
What if it's solar power?
Let me know how excited you'd be to see MagSafe make its way onto phones like the Galaxy S24 and Pixel 8 and why! Or maybe you aren't? I'm all ears/eyes.