Does the Galaxy S22 have an SD card slot?
21
We may earn a commission if you make a purchase from the links on this page.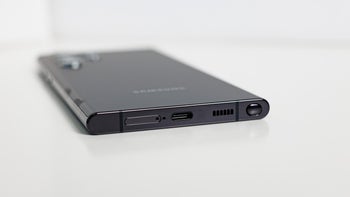 Once upon a time it was normal for
Samsung
flagship phones to come with expandable storage in the form of a microSD card slot. Those times have now ended, however, which is why it was so exciting and hopeful to listen to some of the rumors about the Galaxy S22 series giving us those glory days back.
But the reality is that the Galaxy S22 series does not come with any type of expandable storage options like SD card slots. So, maybe the next Ultra will come with one? Well, we wouldn't get our hopes up.
Want to find out more about the Galaxy S22 series? Check out these articles:
Does the Galaxy S22 have expandable storage?

No, the Galaxy S22 does not have expandable storage. And that statement stands true even for the super high-end Galaxy S22 Ultra, which would have made more sense to come with such a feature. Alas, Samsung seems to have abandoned the idea of expandable storage on its flagship lineup as this was the perfect opportunity to reintroduce it.
Does the Galaxy S22 need a microSD card slot?
We are at a point where storage on phones can be as much as, or even more than that of a laptop. The
Galaxy S22 Plus
and
Galaxy S22 Ultra
, for example, both come in 1TB versions, albeit with an equally hefty price tag.
However, that high price for the larger storage versions is one of the reasons an expandable one can be preferable. After all, it is usually cheaper to buy a separate microSD card than to buy a phone that has 1TB of internal storage. What's more, it can be more practical and convenient, as it is easy to switch between more than one microSD card and to transfer files from it to a computer.
The last phones that Samsung released featuring a microSD card slot were the
Galaxy S20
series. Unfortunately, it seems that the Galaxy S22 series was not the chosen one and won't bring us the return of the microSD card slot. What do you think—is expandable storage gone forever from Samsung's flagships?
If you don't mind the lack of expandable storage feel free to click on one of the links below and get your Galaxy S22 with a $50 discount: