Samsung Galaxy S10 might have six color variants, including green
24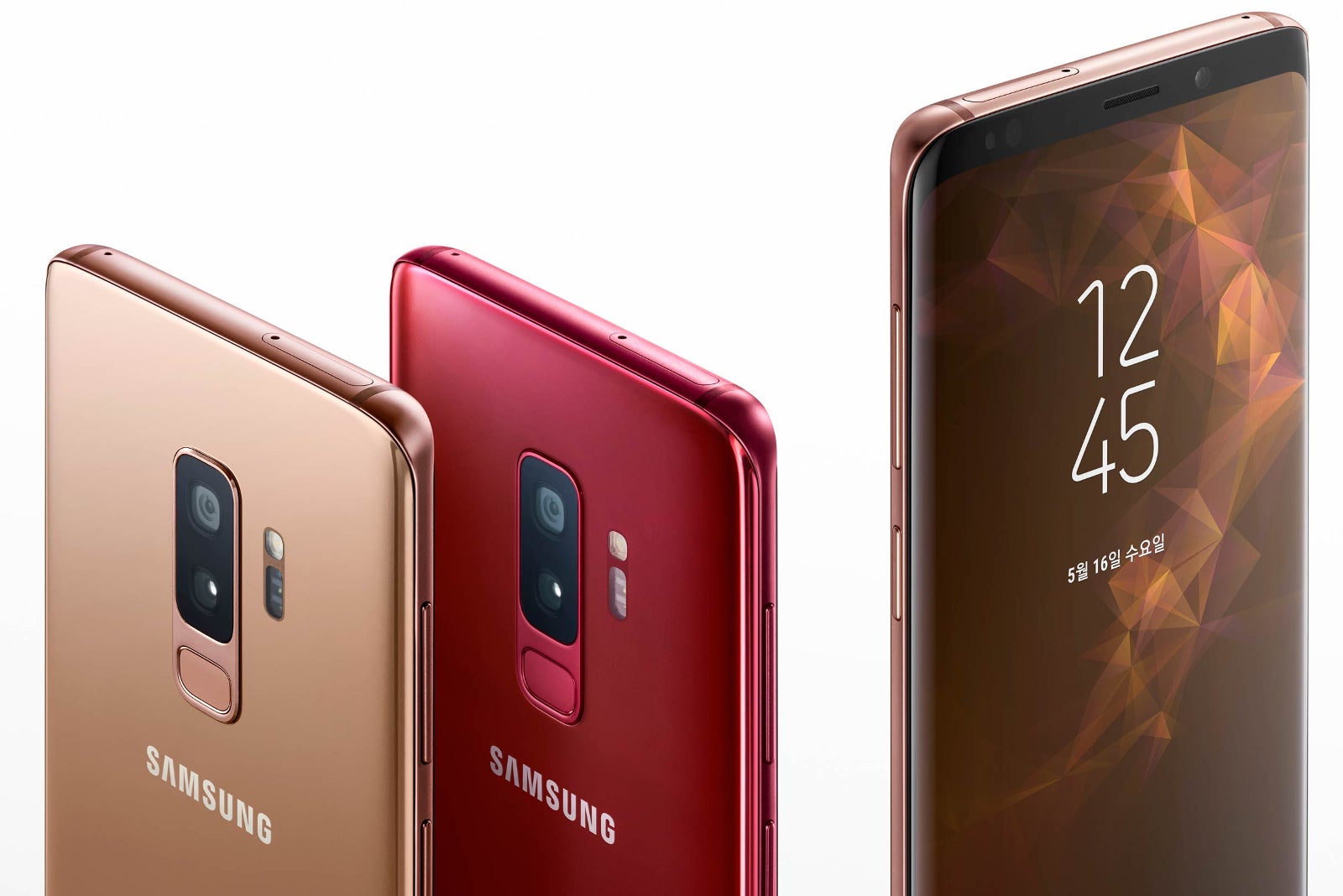 Two of the current Galaxy S9 color options - gold and red
Samsung's flagship smartphones have almost always been available in multiple color variants, so we're all expecting the same thing to happen with the upcoming
Galaxy S10
series. Earlier this month, we reported that the
Galaxy S10 could be released
in the following five color versions: black, white, silver/grey, green, and pink. However, now we're hearing that Samsung is readying a slightly different color palette.
According to @OnLeaks (usually a very reliable source), Samsung Galaxy S10's "final" color range should include no less than six options - black, grey, blue, red, green, and yellow. While we can't know what these color variants will look like, the green one certainly sounds interesting. If this is anything like the
emerald green
version of the now old
Galaxy S6 edge
(pictured below), it could very well be the standout color of the S10.
Since this year's Galaxy S9 already comes in six colors (black, grey, blue, red, purple, and gold), it's not hard to believe that the S10 can have just as many color options. Of course, exact availability will likely depend on market, carrier, and specific model.
The Samsung Galaxy S10 series might be announced in February 2019, possibly including three distinct models. More precisely, we could see two expensive S10 handsets with curved displays measuring 6.1 inches and 6.4 inches, respectively, and a more affordable model sporting a flat 5.8-inch display. All are rumored to be powered by a (yet to be announced) Qualcomm Snapdragon 855 processor, at least in North America. This should be Qualcomm's flagship chipset of 2019, so the Galaxy S10 is - unsurprisingly - expected to be among the most powerful smartphones of next year.
Recommended Stories