That crazy expensive 512GB Galaxy Note 9 variant is proving more popular than the 128 gig option
34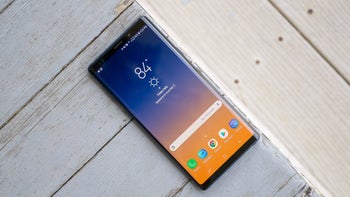 Despite bleak reports preceding Samsung's official
Galaxy Note 9
announcement of
modest internal sales goals
, the manufacturer insisted it had
reason to expect strong numbers
, and early signs appear to support the company's optimism.
While
Note 9 pre-orders
have purportedly marked a small decline compared to initial Note 8 demand a year ago, the powerful new phone's figures are still significantly higher than those of the Galaxy S9 last spring.

Profit margins are undoubtedly on the rise as well, since Korean media today reports the higher-priced 512GB configuration has actually proven more popular than the 128 gig version locally.

Of course, Samsung's homeland might not necessarily be indicative of global demand, but even if the 512 gig variant yields slightly lower sales numbers around the world than its less capable sibling, that's still a major victory for the number one smartphone vendor out there.

In addition to a lot more storage space, the upper-tier Galaxy Note 9 configuration also packs a whopping 8GB RAM, compared to "just" 6 gigs on the "entry-level" version. But the difference in price is pretty substantial, from 1.09 million won ($970) to KRW 1.35 million ($1,200).
Keep in mind the Note 9 comes with a microSD slot as well, so that majority of early buyers who chose the costlier model could theoretically get as much as
one terabyte
of digital hoarding room with the right memory card added in. Meanwhile, Apple continues to think 256 gigs is enough for any type of user.