People can't wait to get the Note 9 as pre-orders beat the Galaxy S9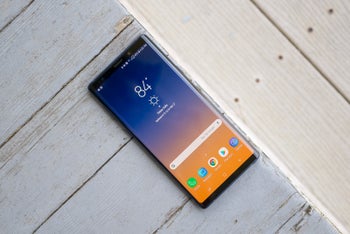 Samsung's
Galaxy Note 9
will be on the market in a few days and it seems it will hit the ground running, at least in South Korea. According to information from a local carrier, pre-orders for the new device have been between 30 and 50% than those for the
Galaxy S9
. While that's a pretty significant increase, there are two factors, contributing to the difference, that should be noted.
First, of course, is the fact that we're talking about Samsung's homeland. It's expected that people there will be more excited about its newest product, after all, the company has more than 50% of the smartphone market in South Korea, compared to around 25% of the US one.
The second one is the fact that the Samsung S9 was
far from a best seller
for Samsung, so beating its preorders is not a big achievement.
When compared to the previous member of the Note family, preorders for the Note 9 are about 20% below the ones for the Note 8. That also shows a bit of a skewed picture, because the Note 8 came after the Note 7 battery fiasco that forced most Note 7 owners to give up their devices. Naturally, when the Note 8 came out, fans of the line were eager to get the replacement.
We should also keep in mind that the Note 9 starts with a higher price, in the US the cheaper version will retail for $999 with a contract, while Amazon is taking pre-orders for the unlocked version, starting at $1,078. Having a high demand for the device, despite the steep price, is good news for Samsung.
The Samsung
Galaxy Note 9
will be available for purchase starting August 24, so it won't be long before we see how it fares in the States.
via:
Sammobile