Samsung could soon break camera resolution record... with a mid-range phone
2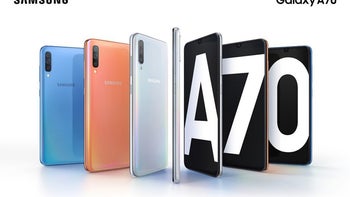 The Galaxy A70 comes with a 32 + 8 + 5MP triple lens setup
Samsung's mid-range smartphone lineup is larger and more diverse than ever, as
the world's top mobile device vendor
faces intensifying competition in key markets like India and China from Huawei, Xiaomi, and other fast-rising value-focused brands. The company is trying hard to provide premium designs and innovative features at aggressive price points, reportedly preparing among others a Galaxy A70S model with a unique rear-facing camera in tow.
As the name suggests, this would follow in the footsteps of a jumbo-sized
Galaxy A70
that sports a beautiful 6.7-inch AMOLED display with a discreet notch, as well as a triple shooter as its primary imaging setup. If anonymous industry sources quoted by
Korean outlet ETNews
are to be trusted, the Samsung Galaxy A70S could be released at some point during the "second half" of this year with an impressive-sounding 64MP camera.
A new record in terms of high-res mobile photography
While these types of achievements and pioneering moves are largely meaningless, Samsung unveiled
the world's first 64-megapixel image sensor
for smartphones with pretty great fanfare a couple of weeks ago. This ISOCELL Bright GW1 powerhouse, however, hides a number of neat tricks up its sleeve apart from the record-breaking megapixel count.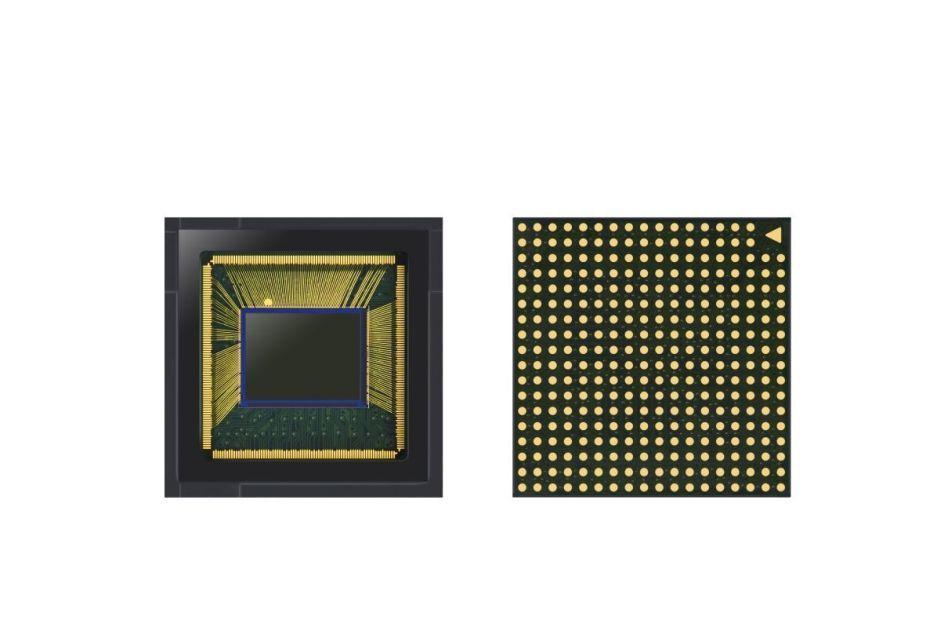 The world's first 64MP smartphone imaging sensor is small but very powerful
Using something called pixel-merging Tetracell technology, the teeny-tiny 0.8-micrometer sensor promises "high quality images in all light conditions" by merging four pixels into one, which means photos will actually be snapped at 16 rather than 64MP resolution when needed. Meanwhile, a groundbreaking "remosaic algorithm" (don't worry, you don't have to remember these specialized terms) will allow the GW1 sensor to produce highly-detailed 64MP shots in brighter settings.
Essentially, the single camera expected to reside on the back of the upcoming Galaxy A70S could bring the best of both worlds together, delivering the sharpest possible images in both direct sunlight and darker environments without aiming to simply produce snapshots at the highest resolution available. All in all, we have every reason to expect the lone rear shooter on the A70S to improve the general capabilities of the 32 + 8 + 5MP triple camera setup featured by the "regular" Galaxy A70.
Is this the future of high-end smartphone imaging?
Maybe, but also... maybe not. Probably not, even. After all, one of the best mobile photography systems in the world is still Google's seemingly modest 12MP single shooter on the back of the
Pixel 3, 3 XL
,
3a, and 3a XL
. There's absolutely no reason for the search giant to start pursuing megapixel records when its combination of sophisticated hardware and perfectly fine-tuned software is capable of producing
such impressive real-world results
.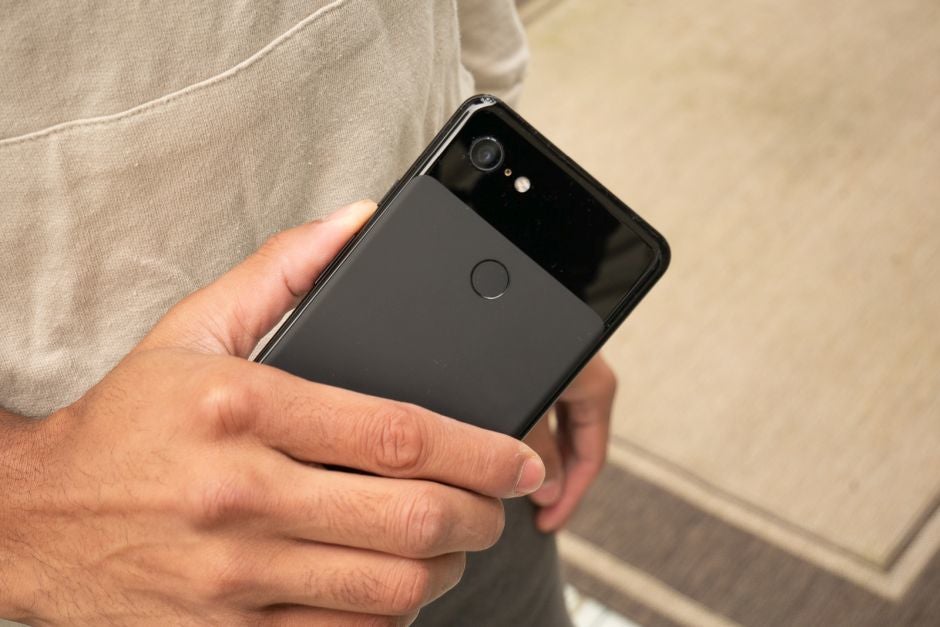 The megapixel count of the Pixel 3's single camera is not very relevant in real-life usage
Instead, it looks like more and more manufacturers will try to cram more and more megapixels into more and more mid-range devices. At the same time,
OnePlus
and
Asus
have recently unveiled new flagships with 48MP primary cameras
and
a second or even a third rear shooter assisting with things like ultrawide shots, bokeh effects, and zoom. It's therefore likely that the entire industry will
eventually
follow this fledgling trend.
For the time being, it seems unlikely that the
Galaxy Note 10
will go so high in terms of image resolution, as Samsung is likely to experiment with the 64MP and "Tetracell" technology on a smaller scale before trying to make it mainstream. The eventual next step could be a
100MP camera
, but first, let's see how the Galaxy A70S turns out. After all, Samsung didn't exactly hit a home run with a triple lens
Galaxy A9 (2018)
that looked pretty remarkable on paper either.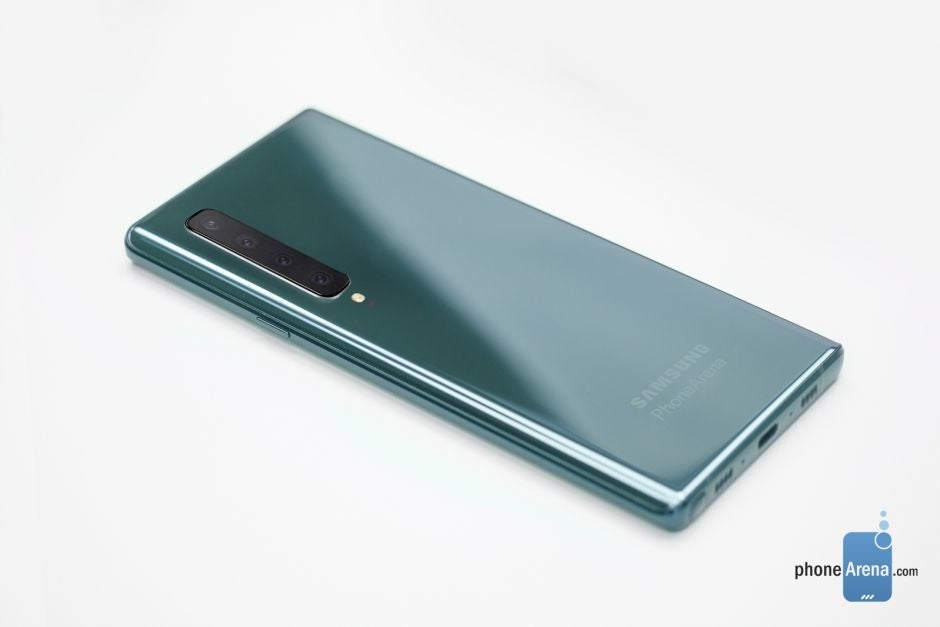 None of the Galaxy Note 10's three rear cameras are expected to go as high as 64 megapixels
Unfortunately, we also don't know much about the Galaxy A70S just yet. If its
predecessor is anything to go by
, an extra-large screen, upper mid-range processor, generous memory count, relatively hefty battery, and reasonable price point are to be expected. Official US availability is unlikely, although the Galaxy A70 can be purchased from B&H Photo Video for $400 right now in a Latin America variant compatible with US LTE bands.