Like it or not, the megapixel wars are heating up, with 100MP+ phones around the corner
17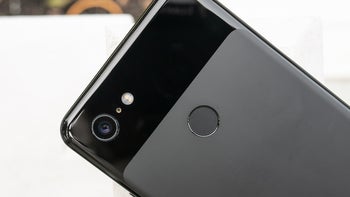 We may not

need

100MP+ smartphone cameras, but that doesn't mean we don't

want

them
It's a pretty well-known fact that numbers don't mean very much when it comes to smartphone photography. Handsets with more cameras or more megapixels are not necessarily better than, say,
Google's Pixel 3
, which has remarkably managed to
eclipse specification beasts like the Galaxy S10+
and
Galaxy Note 9
in various real-life imaging battles, despite sporting a single 12MP rear-facing shooter.
But whether we want them or not, it looks like multiple mobile device vendors will continue to push the megapixel envelope. According to a senior Qualcomm executive quoted by
MySmartPrice
, phones with single 64MP and, get this, even 100MP+ camera sensors are decidedly in the works. The first batch of these cutting-edge imaging sensors should see daylight pretty soon as well, so we're not talking about some distant industry breakthrough like Samsung's pursuit of
the "perfect full-screen" design
.
If Judd Heape, the semiconductor giant's Senior Director of Product Management within the Camera, Computer Vision, and Video department, is right, several brands have firm plans to release boundary-pushing cameraphones this year. There's no reason to question the reliability of Heape's information either, as the top Qualcomm exec works directly with some of the world's largest smartphone manufacturers to ensure Snapdragon processors can play nice with their latest technological developments.
By the way, that's already the case, as mid and high-end chipsets like the Snapdragon 660, 670, 675, 710, 845, and 855 all apparently (and theoretically) support handsets with camera sensors reaching as high as 192 megapixels. Of course, there are no 192MP sensors on the market yet, and the same goes for 100-megapixel smartphone cameras. But while we know very well larger pixels are the way to go in driving actual photography advancements rather than more pixels, there's this irrational desire building up inside us to try out a 100MP+ monster. After all, that's really the best way to evaluate any new technology.
On a somewhat unrelated note, Qualcomm also confirmed the Snapdragon 855 sequel (which may or may not be called Snapdragon 865) will integrate the company's own take on HDR10 video recording (which will be different from Samsung's current HDR10+ implementation), with added support for frame-by-frame and scene-by-scene metadata.