Vote now: What's the perfect screen size for a tablet?
5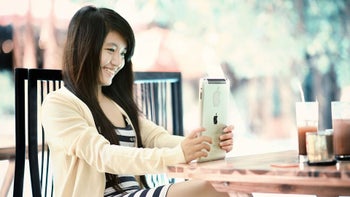 We've talked a lot about
screen size on a smartphone
here on PhoneArena, and over the years, the perfect number has shifted many times, mostly toward the higher digits. That's perfectly understandable, but what about tablets?
This is a good question to ask because the size of the display on a tablet can make a much bigger difference than the same metrics on a smartphone. After all, many people buy tablets solely based on the size of the display.
The most common size you'll find for tablets is around 10 inches nowadays (your average iPad, for example). They're big enough to give you a decent viewing area, but still small and portable enough to take with you on the go. They're great for watching movies, browsing the web, and reading e-books.
Another popular size is around 8 inches. These "mini-tablets" have fallen out of favor in the past couple of years, mainly due to smartphone screen sizes growing bigger and the rise of foldable phones. The
Galaxy Z Fold 4
deems most 8-inch tablets obsolete when in an unfolded state.
Then there are behemoths such as the Samsung
Galaxy Tab S8 Ultra
, with its 14.6-inch AMOLED display. These monsters can replace a full-fledged laptop, given the right accessories, and with their huge size comes more space for components and batteries, making them more powerful and capable in general.
So, the year is 2023, and today we're asking you: what's the perfect screen size for a table? Vote in our poll and share your thoughts on everything tablet-related in the comments below.