Pixel 7 camera: everything you need to know
3
We may earn a commission if you make a purchase from the links on this page.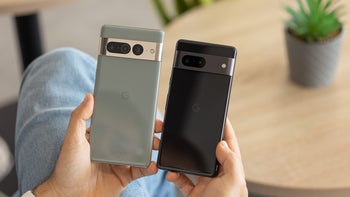 The Pixel phones from Google have always had a significant focus on their cameras, hence the name "Pixel". In that train of thoughts, it is no surprise that the tech giant improved the camera system greatly with its latest flagships — the
Pixel 7
and
Pixel 7 Pro
— arguably the
best Google Pixel Phones
created so far.
The two phones, especially the higher-end Pro model, delivered a very colorful mix of new features, software tweaks, and hardware upgrades. But enough chit-chat, let's get into the details so we can fully grasp the camera improvements that came with the Pixel 7 series.
Want to get the new Pixel 7 or 7 Pro? You can buy them right now from here:
You don't want to spend that much money on a Google Pixel? Here are some of the other
best Pixel phones
that are worth considering.
Pixel 7 camera summary
Check out the the Pixel 7 and 7 Pro cameras specs:
Camera
Pixel 7

Pixel 7 Pro

Ultra wide-angle


12MP
ƒ/2.2 aperture
114° field of view
1.25 μm pixel width

12MP
ƒ/2.2 aperture
125.8° field of view
1.25 μm pixel width

Wide-angle (main)

50MP
ƒ/1.9
82° field of view
1.2 μm pixel width

50MP
ƒ/1.85
82° field of view
1.2 μm pixel width

Telephoto
Does not have a telephoto camera.

48MP
ƒ/3.5
5x optical zoom
Super Res Zoom up to 30x
20.6° field of view
0.7 μm pixel width

Selfie Camera


10.8 MP
ƒ/2.2 aperture
92.8° ultrawide field of view
1.22 μm pixel width

10.8 MP
ƒ/2.2 aperture
92.8° ultrawide field of view
1.22 μm pixel width
Pixel 7 camera upgrades
More zoom, better zoom!
Google flooded the stage with Pixel 7 and 7 Pro camera upgrades! When it comes to actual hardware, we have a brand new telephoto camera that increases the zoom range from 4x to 5x. However, a simple increase in optical zoom is far from what Google announced.
The Super Res Zoom feature that let you somewhat double the magnification of the Pixel's optical lenses has been reengineered, resulting in higher quality images even when shooting while digitally zoomed in. Using the improved Super Res Zoom, the Pixel 7 and 7 Pro can now crop in on the 50MP main camera to deliver a 12.5MP 2x magnified image while preserving the details and lowering the image noise.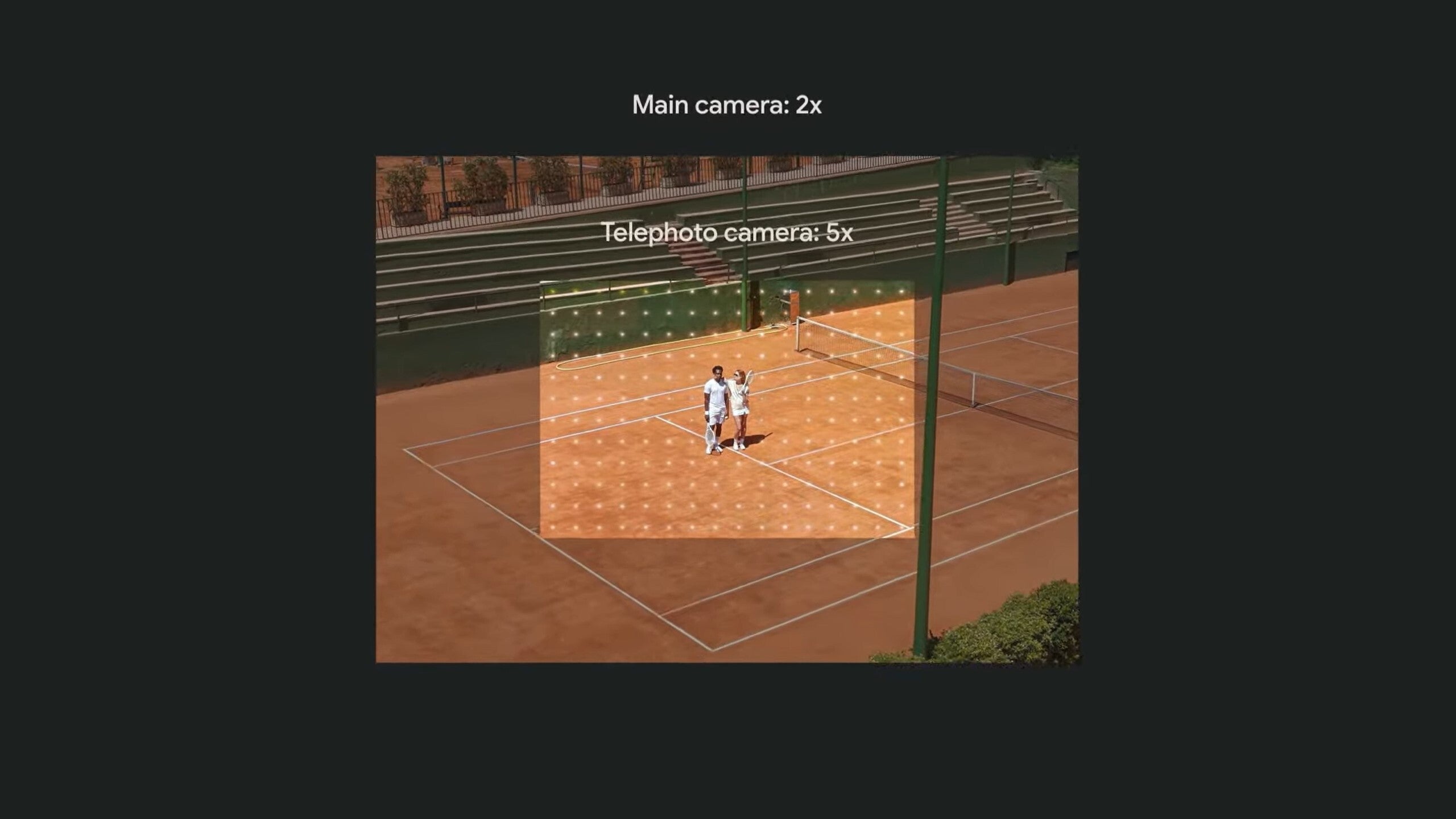 2x zoom on the Pixel 7 and 7 Pro
Google has also improved the image quality of photos taken at zoom levels that are in between 2x and 5x, by combining images of both the main and telephoto cameras. How good the quality actually is of such photos, though, remains to be seen during our upcoming reviews of the Pixel 7 and 7 Pro.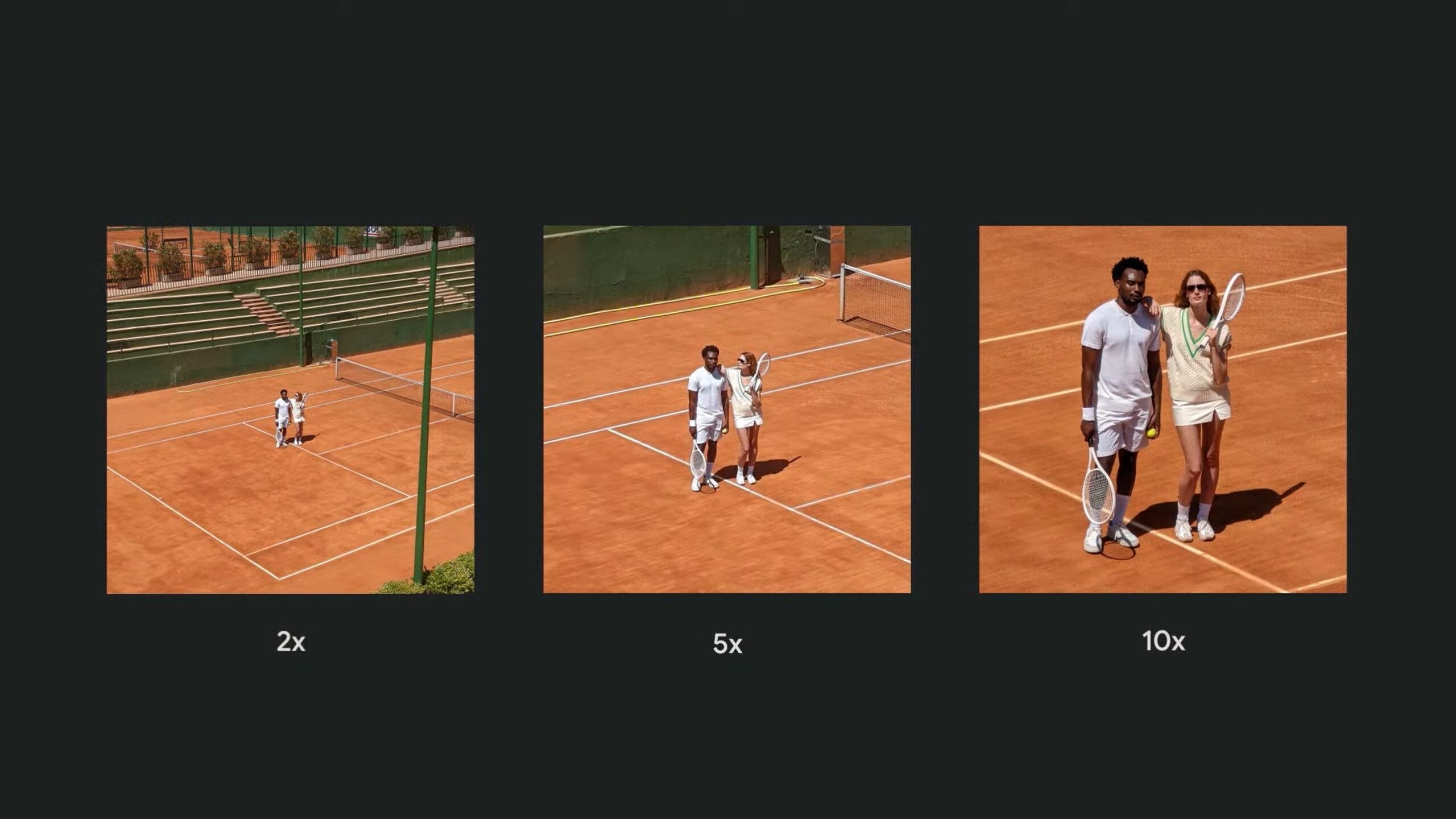 The Pixel 7 series zoom ranges
You can even zoom in to 10x, where the telephoto camera uses the same process that the main one uses with 2x. Google claims that the quality is close to that of a dedicated telephoto camera.
But wait, there's more! A combination of Pixel 7 Pro's zoom stabilization (which activates after reaching 15x zoom) identifies the subject and smoothly follows it. This makes it possible for the Pixel to get even closer, and after it reaches magnification of 20x to 30x, the phone upscales the photo to bring back detail.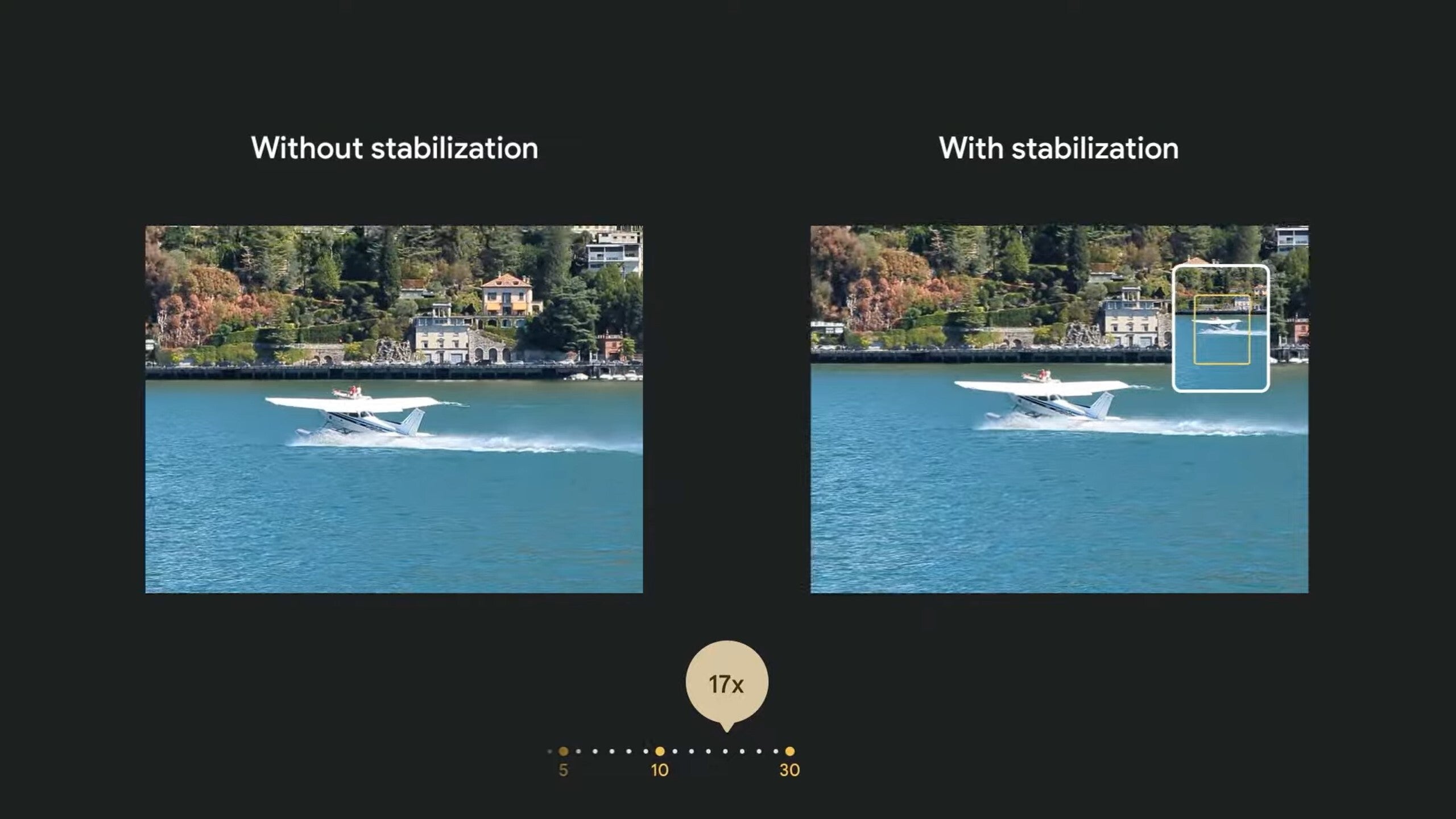 Pixel 7 Pro's Super Res Zoom
Improved ultra-wide camera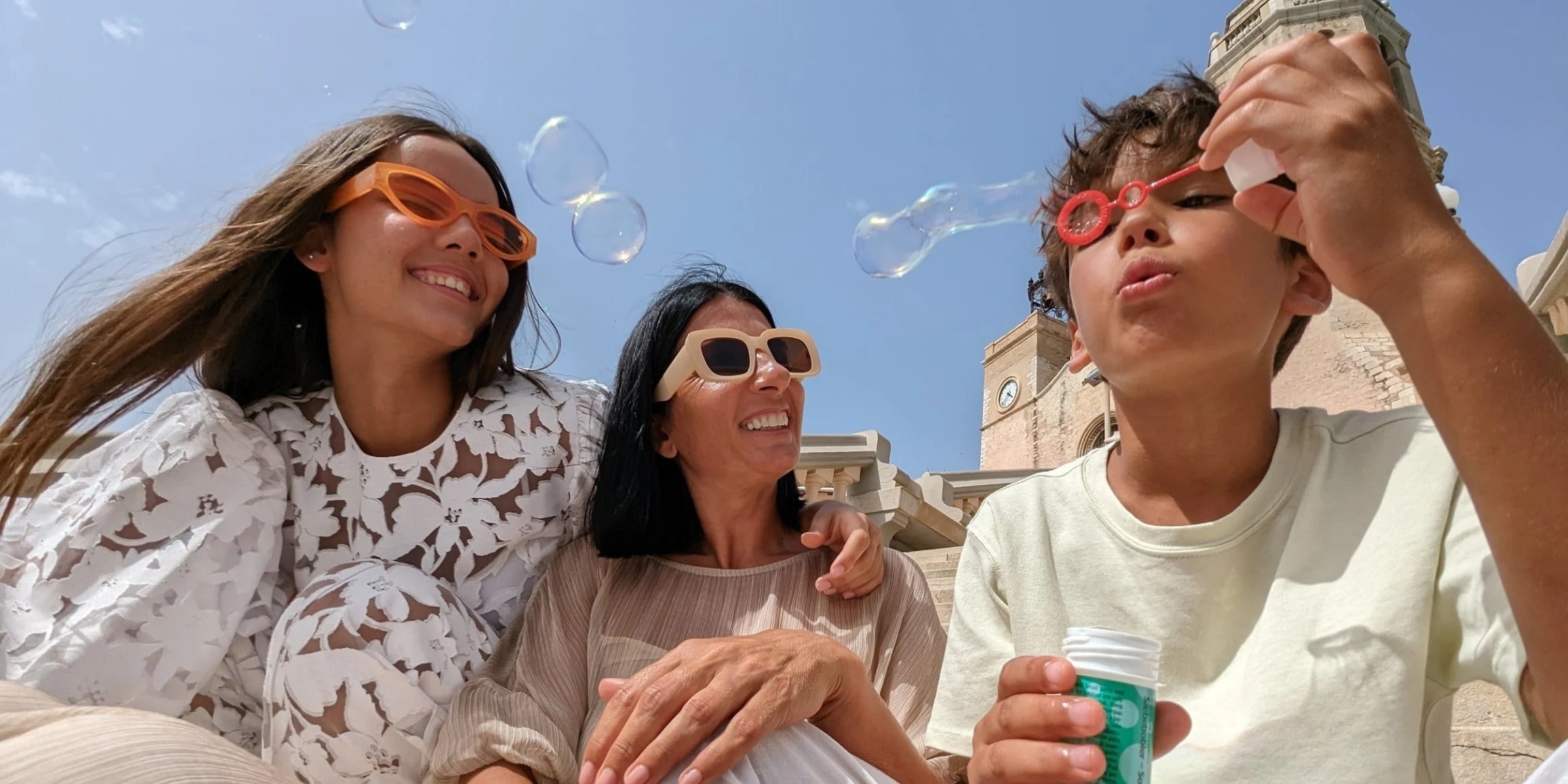 (Image credit - Google) Pixel 7 Pro ultra-wide camera sample image from Google's website
The ultra-wide snapper on the Pixel 7 Pro has also been altered, coming with a wider 125.8° field of view (Pixel 6 Pro has 114° field of view) that enables the user to capture more inside the frame. Google says that is 21% wider compared to the ultra-wide camera on the regular Pixel 7.
Additionally, you now also have auto focus on the ultra-wide, utilized by the new Macro Focus feature that allows the user to go as close as 3cm to their subject while shooting macro photography.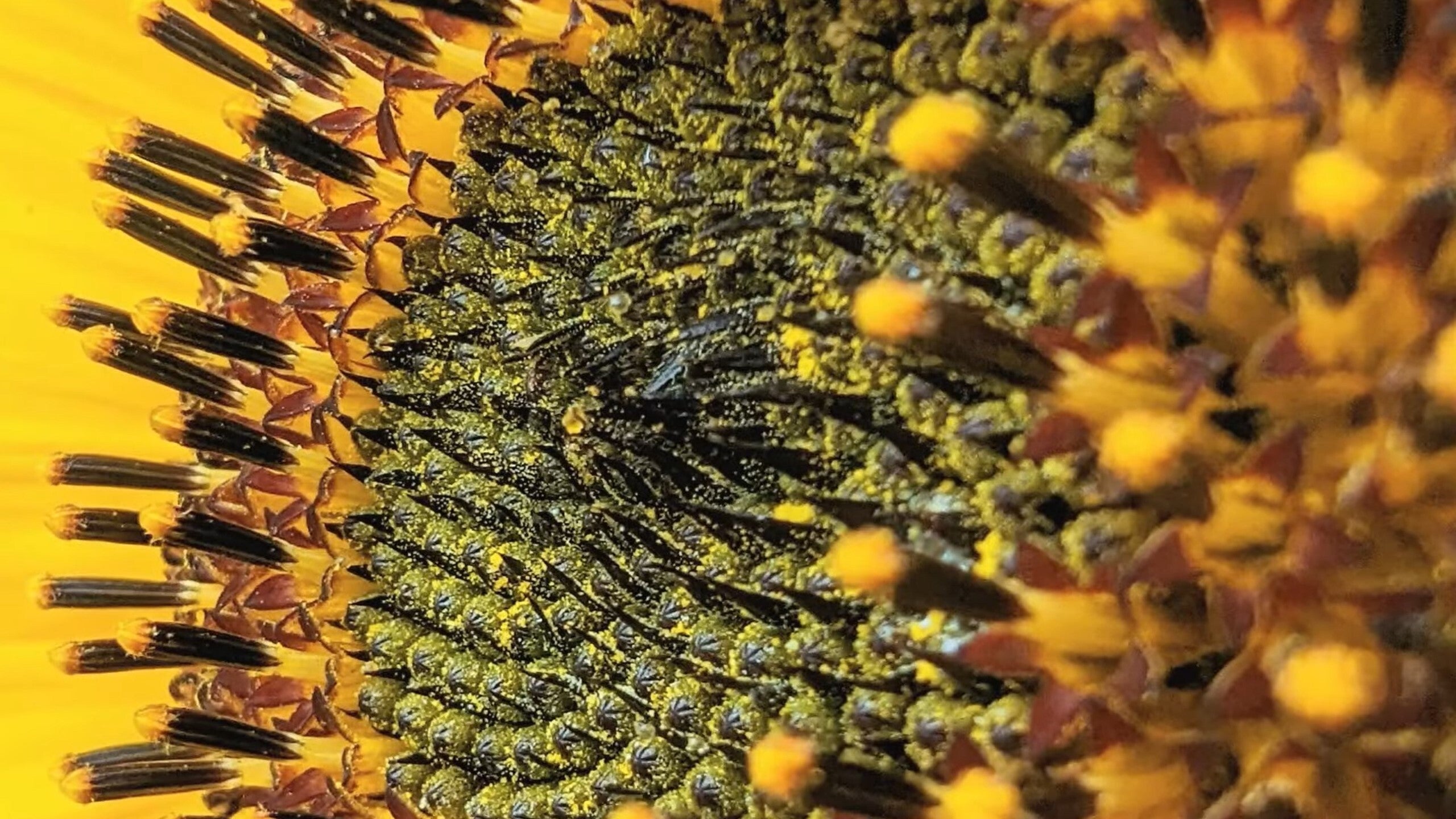 Pixel 7 and 7 Pro Macro Focus
Real Tone got even more real
Google was already the best phone when it came to representing different skin tone, especially darker ones, when shooting photos. Now both exposure and brightness have been tuned for even better skin color representation, especially in low-light conditions.
Reduced blur in photos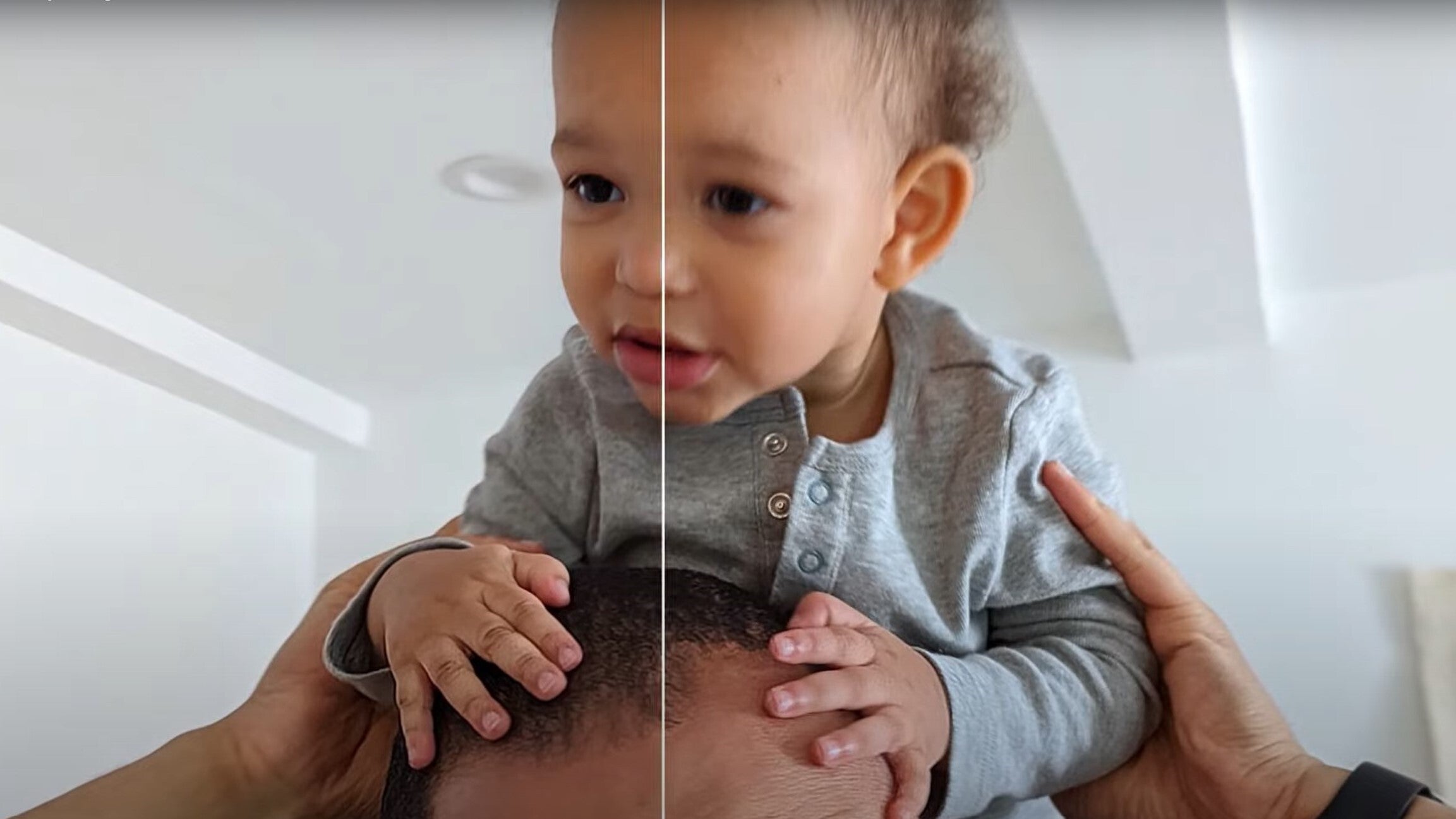 Through computational photography, the Tensor G2 has lowered the risk of blurry image when there is too much camera movement. The new chip also helps with achieving a sharper image during low-light conditions, making Night Sight twice as fast compared to before.
10-bit HDR while shooting video
The Pixel 7 duo comes with support for 10-bit HDR video shooting, which provides a brighter image, wider color range, and higher contrast.
4K 60FPS and Speech enhancement
All cameras on the Pixel 7 and Pixel 7 Pro are capable of shooting video in 4K 60 FPS, and all have something Google calls "Speech enhancement." The latter should bring more clarity to audio, keeping the background noise to a minimum
Pixel 7 and Pixel 7 Pro camera samples
Pixel 7 camera samples
And here's a comparison where you can check out the Pixel 7 video quality:
Pixel 7 Pro camera samples
Here is the video quality that the Pixel 7 Pro produces:
How many cameras does the Pixel 7 have?
The Pixel 7 has 2 cameras on the back — the main camera, and an ultra-wide. The Pixel 7 Pro, on the other hand, has a triple layout (just like its predecessor) featuring an additional telephoto shooter. Both phones also have a single front-facing camera that's embedded in a single-hole cut-out on their screens.
How many megapixels is the Pixel 7 camera?
The Pixel 7 and Pixel 7 Pro both come with a 50MP main camera, a 12MP ultra-wide, and a 10.8MP selfie snapper. Additionally, the Pixel 7 Pro comes with a 48MP telephoto camera as well.
Pixel 7 camera features
One of the most important aspects of smartphone cameras is their feature set. The Pixel phones usually come with a lot of cool features to play with and let your creativity blossom. Well, the Pixel 7 and Pixel 7 Pro don't fail to deliver on that front, as they improve previous features that debuted on the Pixel 6 series and add brand new ones in the mix.
Guided Frame
The Pixel 7 and 7 Pro come with a new feature called Guided Frame, which utilizes the front-facing camera to guide blind and low-vision users to take the perfect selfie photo.
Photo Unblur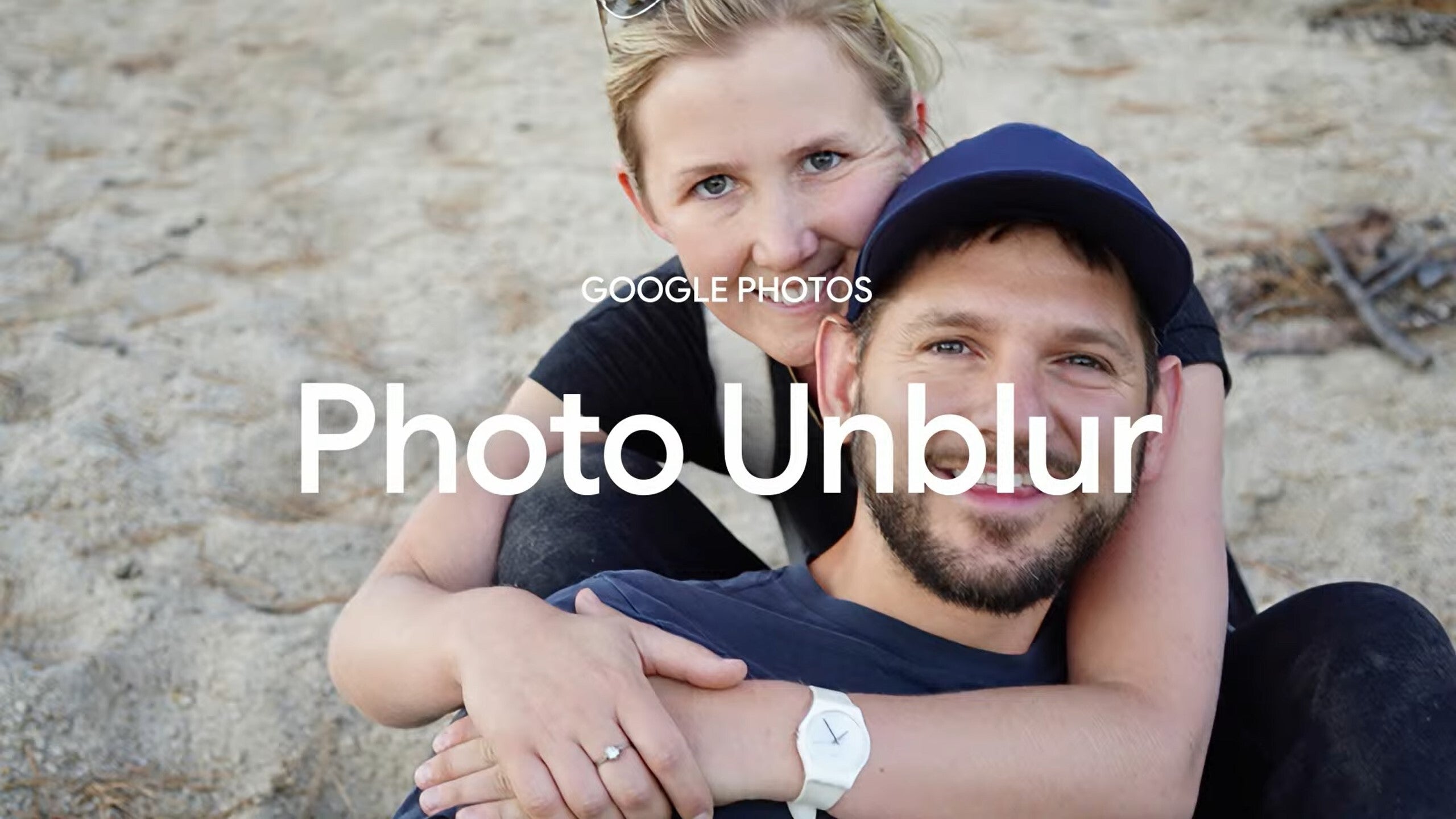 Photo Unblur feature on the Pixel 7 and 7 Pro
Photo Unblur is a direct extension of the improved blur reduction that's possible thanks to the Tensor G2 chip. With this feature users can open old photos that are out of focus and "unblur" them. Photo Unblur works only in Google Photos with the Pixel 7 and Pixel 7 Pro.
Cinematic Blur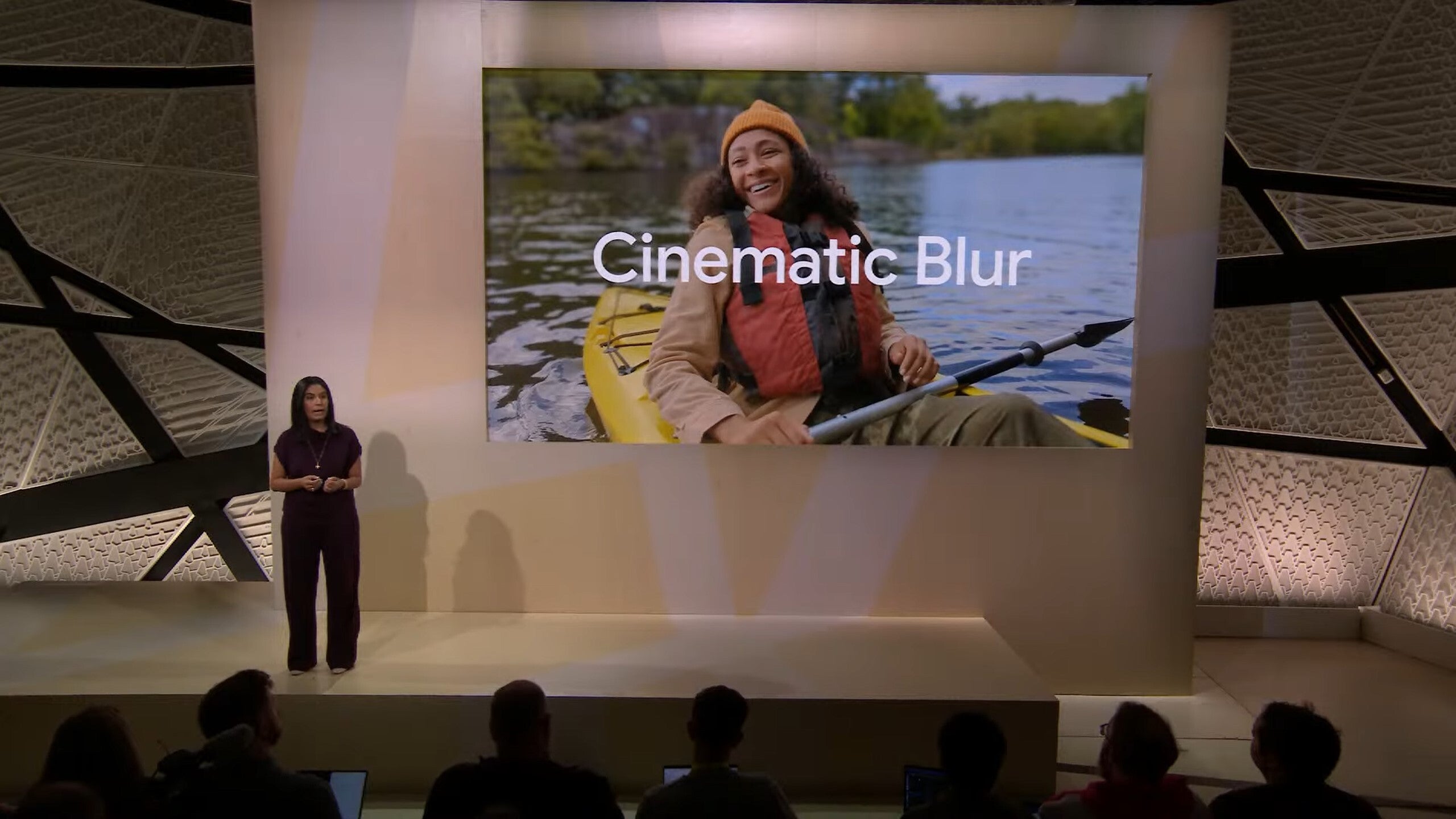 Cinematic Blur on the Pixel 7 series
Yet another feature that the Tensor G2 makes possible is Cinematic Blur, which adds a shallow depth of field effect when shooting video. Put differently, it is the blurred background effect you get when shooting in Portrait mode.
The thing is, though, that it is not as good as it sounds. The out of focus background looks unnatural and overdone. What's worse is that you can't control the amount of blur while taking the video, or even after it has been shot. Thankfully, Google is fully capable of improving this feature through software updates, so there is a chance it will get much better than it currently is.
Active Stabilization
Active Stabilization is Google's own version of a video shooting mode that offers extreme image stabilization. Google also says that auto focusing has also improved, further aiding to a sharp image.