Confirmed: The OnePlus 7 will give this popular high-end feature the cold shoulder
9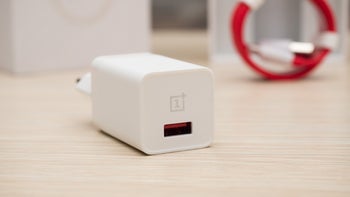 While joining the likes of Sony and Oppo
in "reimaging the future"
with unfinished
5G-enabled prototype phones
at the MWC 2019 trade show in Barcelona, OnePlus did not offer us a glimpse at the company's next "conventional" flagship model. That's a little disappointing, considering
a rumor from a few days ago
, but not entirely surprising, as the 6T is still a measly four months old.
Interestingly, CEO Pete Lau did reveal a (semi-) important detail about the upcoming OnePlus 7 in
a short interview with CNET
. As it turns out, the increasingly ambitious (
and popular
) smartphone brand remains uninterested in adopting wireless charging technology. That's something most high-end Android devices from other companies have been offering for several years now, although the functionality is arguably far from perfect.
But even Apple seems to understand user convenience beats speed sometimes, integrating the Qi standard, aka inductive or wireless charging, into the iPhone X, 8, and 8 Plus and then the XS, XS Max, and XR. For its part, OnePlus will continue to rely exclusively on a proprietary wired charging tech that's objectively among the best such solutions available today.
Known simply as OnePlus Fast Charge after
controversies surrounding the Dash brand
, the feature allowed the
OnePlus 6T
to go from 0 to 100 percent battery capacity in under 90 minutes in our in-depth review, even though the 6.4-inch handset packs a relatively hefty 3,700 mAh juicer. You can't argue with Pete Lau's assessment that "wireless charging is far inferior" right now, but at the same time, smartphone buyers like to have options for different usage and charging scenarios.
It's unclear when the wireless option will be added to OnePlus devices, but for what it's worth, the company is working on "accelerating the delivery of wireless power" without causing phones to heat up and explode. Until that happens, it sounds like you have
one less reason to be excited
about the OnePlus 7. Then again, assuming
that recently leaked photo
was legit, there's plenty to look forward to.