2019 OnePlus phones could come with wireless charging capabilities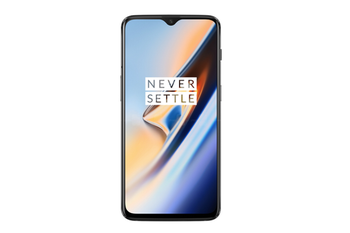 As you might know, OnePlus and Oppo are owned by the same parent company. Sometimes, we get an idea of what new features to expect on the next OnePlus handset by monitoring what is going on with Oppo. Well, those OnePlus fans who are a fan of Qi
wireless charging
will be happy to hear that
Oppo has joined the Wireless Power Consortium
(via
Android Police
) under the name Guangdong Oppo Mobile Telecommunications Corp.
Even though the
OnePlus 6T
is equipped with a glass back, which is required for wireless charging, the phone does not offer this feature. In fact, no OnePlus model has been available with wireless charging capabilities. While the
OnePlus 6
also featured a glass back, one company official said that the manufacturer didn't feel the need to add wireless charging. "We're not going to add a feature just for the sake of it," this person added.
OnePlus might not feel the need to add wireless charging because of its fast charging technology. In our tests,
the phone needed only 85 minutes to charge from 0% to 100%
. And it also had one of the longest lasting batteries that we tested, lasting 9 hours and 52 minutes. With Qi wireless charging, users place their compatible device on a charging pad. Using electromagnetic technology, the battery inside the phone is charged. The Qi standard is supported by the Wireless Power Consortium, which now has 656 member companies.