OnePlus, Sony, and Oppo show off 5G prototype phones at MWC
1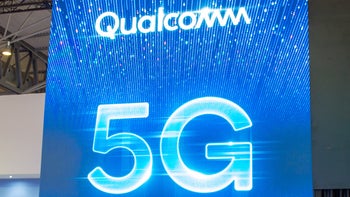 2019 is shaping up as the year of 5G. The technology has been a long time coming, with exciting promises from companies about gigabit internet speeds on our smartphones, this year finally, 5G networks will be launching in many locations around the world. As is with almost any new standard, however, to take advantage of it, you'll also need compatible hardware.
Fortunately, the transition to 5G won't be drawn out, but rather very quick. During the Snapdragon Technology Summit in December 2018, Qualcomm President Christiano Amon said that, "by the holidays next year, every flagship handset—at least when it comes to those running Google's Android software and using Qualcomm's Snapdragon processor—will tap into 5G." Amon went to further state that pretty much every Android phone maker is also working on 5G-compatible devices.
At MWC, several companies showed off prototypes of 5G-capable devices that we had the chance to get some hands-on time with. OnePlus, Sony, and Oppo all had working 5G prototype phones at Qualcomm's MWC booth (with a big emphasis on the word "prototype") that showcased some of the strengths of the new, super-fast standard.
We already knew that OnePlus would be showcasing a 5G prototype phone at the trade show, and their device was, indeed, the most curious one of the bunch, but not due to its implementation of 5G, but rather because of its strange enclosure. OnePlus likely opted for this contraption, so people can't speculate on the design of its upcoming phones.
Sony and Oppo's devices, on the other hand, were out in the open for us to see. Oppo's phone had a cloud-based gaming service running on it, where a game was being streamed over a 5G connection in real time.