Moto Z4 gets a full round of leaked specs, and they are... confusing
3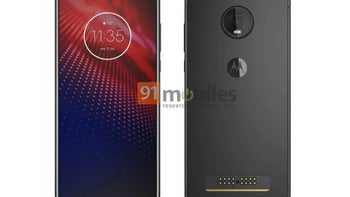 Bezels are out, waterdrop notch is in
Lenovo-owned Motorola has already released
four respectable smartphones
this year, but naturally, the best is yet to come, at least as far as Android power users are concerned. While the
relatively popular
and
suddenly profitable brand
has both
triple
and
quad-camera devices
in the pipeline, according to recent leaks, the Moto Z4 is today tipped to pair a single rear shooter with a Snapdragon 675 processor.
That doesn't make a great deal of sense, as last year's
Moto Z3
came with two imaging sensors slapped on its back, as well as a Snapdragon 835 SoC under the hood. But the newest Z4 rumor comes from
91mobiles
, a publication with a decent track record and a solid reputation, which claims to have collected its information from "internal marketing" materials. Sounds like a trustworthy report, so let's delve into the details.
A modest upgrade or an overall downgrade?
It used to be easy to differentiate two phones and tell which one was better just by looking at their spec sheets, but that's not always the case in today's more nuanced mobile landscape. For instance, the single rear camera of the Moto Z4 may or may not be less versatile and feature-packed than the dual shooter setup found on the back of the Z3. At the same time, it's not clear if the Z4's impressive-sounding 48MP lens will actually be capable of producing sharper, more detailed snapshots than the 12 + 12MP Moto Z3 cameras.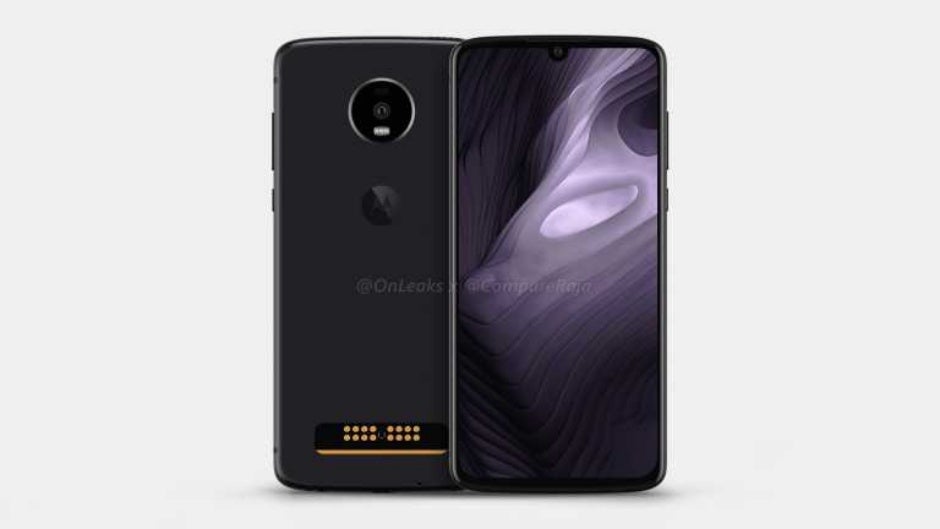 This was initially rumored to be the Z4 Play, but it's probably the Z4
In both cases, our questions will only be answered after the Moto Z4 is rigorously reviewed and compared to its predecessor in terms of real-life capabilities. In a way, the same goes for the Snapdragon 675 chipset rumored to be powering Motorola's next Z-series model. The upper mid-range SoC was
unveiled by Qualcomm last fall
, but it hasn't made its way inside any mainstream Western devices just yet.
As such, we haven't been able to test its actual raw speed and energy efficiency, although on paper, the 675 certainly looks humbler than the old Snapdragon 835 flagship. Then again, the Moto Z4 is expected to feature both a larger 3,600 mAh battery and a larger 6.4-inch AMOLED screen (with a waterdrop notch replacing the Z3's traditional bezels), while the 25MP front-facing shooter sounds like a major improvement over last year's 8MP selfie affair.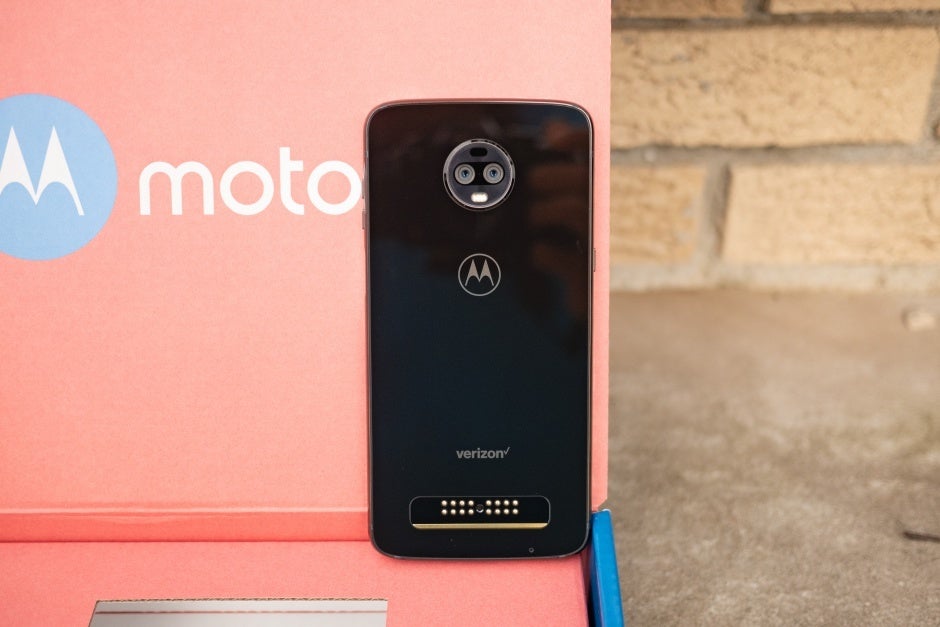 Two cameras are not always better than one
The Moto Z4 is also tipped to bring the headphone jack back from the dead, while switching from a divisive side-mounted fingerprint reader to a trendy (but likely imperfect) in-display biometric sensor. Overall, we're inclined to deem this no doubt reasonably priced bad boy an upgrade over the Z3, despite the inferior processor. Obviously, 5G cellular speeds will be supported via a separately sold
Moto Mod
, and memory and storage are expected to cap off at a decent 6 and 128 gigs respectively.
Exactly what else is Motorola cooking up?
That, our friends, is the million-dollar question. Unfortunately, we don't have all the answers yet, although if the
Moto Z4
is indeed set to pack an upper mid-range processor, we're pretty sure that means there's no
Z4 Play
variant in the pipeline after all. If that's the case, we expect the Z4 to be sold with comprehensive US carrier support rather than staying exclusive to Verizon. You can call it a hunch or just wishful thinking, but it definitely wouldn't make sense for Motorola to focus entirely on mid-range devices like the G7 family for networks other than Big Red.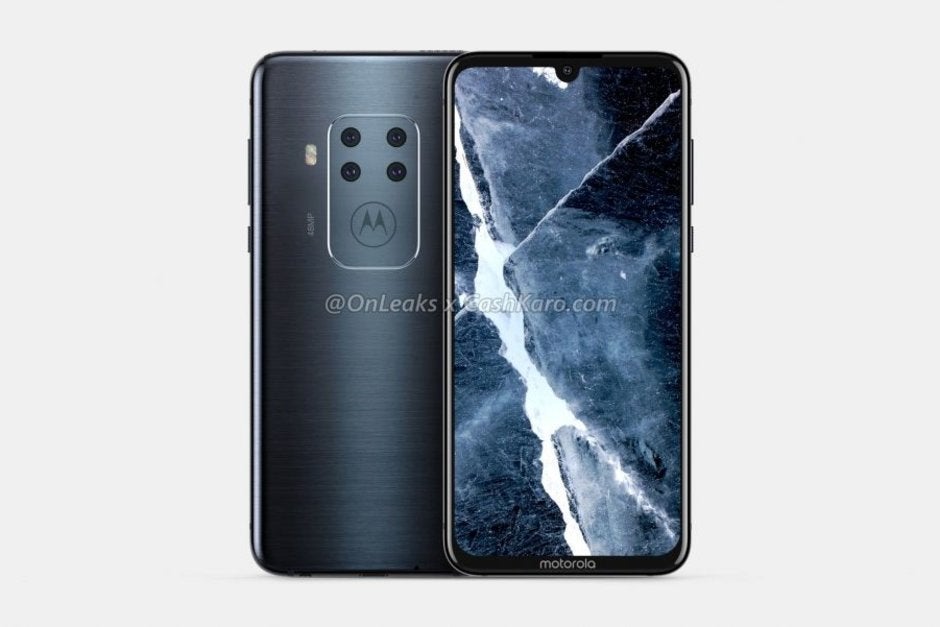 We're not sure how this device will be called, but it's definitely not a member of the Moto Z family
Then again,
a quartet of new Motorola One-branded phones
is also reportedly right around the corner, and at least one or two of its members might come to the US to follow in the footsteps of the original
Motorola One
. Fingers crossed the US gets the quad or at least triple camera model in the near future, which would probably explain the prospective release of only one Z-series handset this year. But pretty much the only guarantee is that there are no guarantees regarding Motorola's specific 2019 plans going forward.