Future Google Pixel phones will be available on T-Mobile
1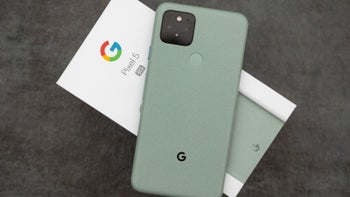 Pixel 4a (5G)
is currently the only Google-made handset available through
T-Mobile
, but this could change soon.
Google and T-Mobile yesterday
announced a partnership
that encompasses a broad range of services, including making Messages by Google the default messaging app for T-Mobile's Android phones, promoting Google One as the preferred backup solution, and winding down the TVision live-TV service to steer customers towards YouTube TV.
T-Mobile boasts the most Android handsets in the US and the roster is likely to include more Pixel smartphones in the future, as
droidlife
has pointed out.
The carrier has revealed plans to carry the full suite of Pixel devices, which means it will likely carry the rumored
Pixel 5a
,
Pixel 6
, and possibly the
foldable Pixel
too. It is unclear if it will also offer last year's
Pixel 5
, but it seems unlikely.
Google is interested in making chipsets for its products
Apple already has a well integrated portfolio of hardware and software, and Google's new camaraderie with T-Mobile could help it put up a stronger fight against the Cupertino giant and other industry rivals.
Google recently hired Intel's CPU design expert Uri Frank as the new VP of engineering for server chip design. In a
press release
announcing the new hire, the company said that it's now going to focus on Systems on Chip (SoC) designs 'instead of integrating components on a motherboard.' This will help reduce power consumption and cost.
We buy where it makes sense, build it ourselves where we have to, and aim to build ecosystems that benefit the entire industry." - Amin Vahdat
Google Fellow and Vice President of Systems Infrastructure
So, even though a proprietary chipset doesn't look to be on the cards for this year, custom silicon is clearly an area of interest for the company.