The second US carrier to deliver Android Pie for the LG G7 ThinQ is not one of the 'big four'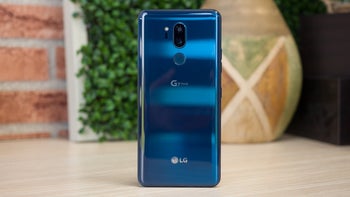 The
G7 ThinQ
might not have been the prettiest, most feature-packed smartphone LG released last year, but obviously, the company is not leaving the 6.1-inch high-ender behind when it comes to major software updates. Unfortunately, it has taken US carriers a
painfully long time
to "optimize" their specific Pie-flavored goodie packs, but
after Verizon
, another large wireless service provider is delivering Android 9.0 enhancements to G7-owning customers as we speak.
We're talking about US Cellular, which doesn't have as many subscribers as AT&T, T-Mobile, or Sprint, but it often makes headlines with killer deals on attractive new phones and relatively swift updates for popular handsets like the LG G7 ThinQ or
V40 ThinQ
. As far as the latter was concerned, USC managed to beat Sprint and T-Mobile to the Android Pie rollout punch, while the G7 has yet to leave Oreo behind on Sprint, T-Mobile,
and
AT&T.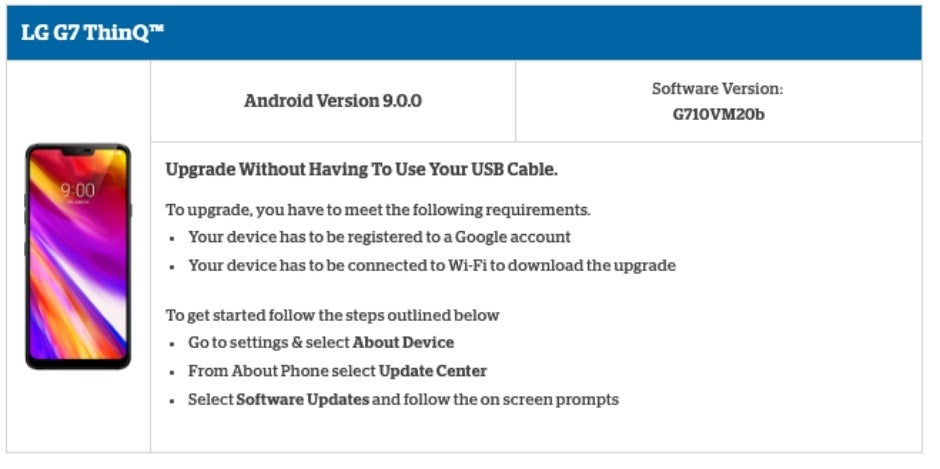 All things considered, that's fairly decent work from US Cellular in keeping its customers up to date from a software standpoint, even though the official release of Google's stable
Android Q
build is probably only a month or so away. Hopefully, the rest of America's major mobile network operators will be able to treat the LG G7 ThinQ to a delicious slice of Pie in the coming weeks.
After all, we fully expect this
Snapdragon 845-powered phone
to receive an official Android Q promotion as well... at some point in the distant future. Released more than a year ago, the LG G7 ThinQ is no longer up for grabs from US Cellular, although you can still pick it up in an unlocked variant at retailers like Best Buy for $450 and up with upfront activation on select carriers.
Recommended Stories