Huawei P30 name casually confirmed; let the rumor games begin
6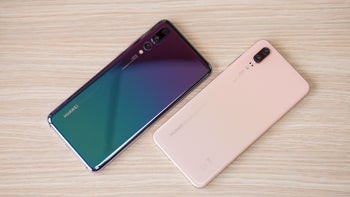 Both Samsung's
Galaxy S10
and
Apple's 2019 iPhone generation
have been in the news for several months now, possibly inciting the jealousy of Huawei Consumer Business Group CEO Richard Yu, who recently decided to randomly name-drop his company's next-gen flagship mobile device.
No, not the
Mate 20 "series"
, which is already
oft-leaked
,
thoroughly detailed
, and officially confirmed for a glamorous October 16 announcement in London. Instead, we're talking about Huawei's main high-end smartphone
after
that one.
This will be called... drumroll, please... the Huawei P30, which is obviously unsurprising seeing as how it's set to follow in the footsteps of the P20 duo unveiled earlier this year.
The P20 and P20 Pro
came after the
P10
and
P10 Plus
, which in turn followed the P9 and P9 Plus, so we have every reason to expect the new naming convention to stick.
Interestingly, Richard Yu teased the Mate 20 as "even better" than the P20 Pro on the heels of last week's glitzy
Kirin 980
SoC introduction at IFA Berlin, while the P30 is supposed to be "even better" than that next year.
That's quite an ambitious objective given
all the groundbreaking features
rumored to come with the
Mate 20 Pro
next month. Should we expect the Huawei P30 (Pro) to sport five rear-facing cameras? Six? Ten? Or is Yu simply trying to build early buzz by making big, empty promises?

Either way, we declare open season on Huawei P30 gossip, and we're curious to see how Mate 20 sales numbers might be impacted by this bold statement regarding a phone to be released just a few months later.
Recommended Stories