All three Samsung Galaxy S10 models may get in-display fingerprint sensors
10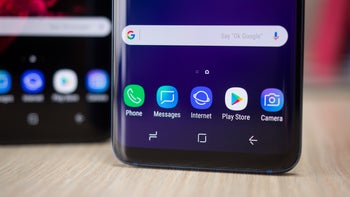 One of the most talked-about expected new features of the Samsung Galaxy S10 is the introduction of an in-display fingerprint scanner. Ever since Samsung went bezel-less with the Galaxy S8, the fingerprint readers on Samsung phones with tall screen aspect ratios have been located on the back, but with the S10, the company may return the scanner to its original front-facing position. Only under the display this time around.
Reports
over the last couple of months have suggested that Samsung is working on
three Galaxy S10 models
for 2019, the budget of which was rumored to be the only one that would not get an in-display fingerprint scanner. However, a new report out of South Korea claims that the feature will be present not only on the two high-end models, but on the entry-level one as well.
According to
The Investor's
report, all three S10 models will be getting in-display sensors, with the only difference being in the technological implementation. The two high-end Galaxy S10 models are said to sport ultrasonic in-display fingerprint sensors, while the budget model will likely get an optical sensor. Ultrasonic sensors are faster and more accurate than optical ones, but are more expensive to build.
Optical fingerprint sensors, on the other hand, are estimated to be around three times cheaper than their ultrasonic counterparts. They are similar to cameras, in that they capture snapshots of the users' fingers and use 2D image recognition to analyze the fingerprints. Optical sensors are less reliable than ultrasonic ones, but are still a viable way of implementing in-display fingerprint scanning into lower-end devices.
Recommended Stories