Huawei could be allowed to continue releasing phones with standard microSD card support
10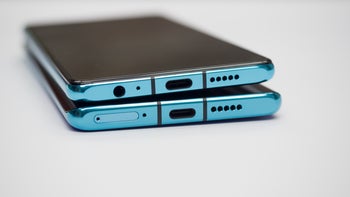 The P30 and P30 Pro come with proprietary Nano Memory Card technology
Huawei has a long way to go before reassuring its customers and potential buyers of existing and future devices that everything will work out for the
embattled Chinese tech giant
, but the latest change operated to the official website of the SD Association suggests there is indeed light at the end of the tunnel for
the world's second-largest smartphone vendor
.
Of course, Huawei's seemingly reinstated SD Association membership could be revoked again at any point in the near or distant future, and something tells us that's exactly what's going to happen if no trade deal is reached between the US and China by the time
Trump's reprieve
is set to expire. In other words, this might not mean much as far as unreleased Huawei products are concerned.
On the bright side, as highlighted by
a senior company executive just yesterday
, "you don't need to be part of an alliance" to use Bluetooth, Wi-Fi, or storage expansion technologies. The SD Association is merely responsible with setting memory card standards aimed at simplifying the use and optimizing the performance of today's consumer electronics.
A company like Huawei can choose (or be essentially forced) to develop its own non-standards-compliant technology. In fact, the Mate 20 and Mate 20 Pro came with support for proprietary
Nano Memory Cards
, which could extend to all of the brand's phones before long.
That wouldn't be great news from a market fragmentation (or pricing) standpoint, but perhaps there's still hope Huawei will continue to be allowed to use standard microSD cards in its future phones, be them Android or
Ark OS-powered
.