U.S. and China both play tug of war with Huawei over future trade talks
3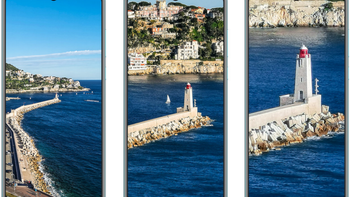 Yesterday, we pointed out some comments made by President Donald Trump that made it clear
that his administration is using Huawei as a bargaining chip for future trade talks
with China. Trump told a reporter yesterday, "So it's possible that Huawei even would be included in some kind of a trade deal. If we made a deal, I could imagine Huawei being possibly included in some form, some part of a trade deal." We had been wondering if the placement of Huawei on the BIS Entity List had more to do with trade than security. Being on the list prevents the company from easily obtaining U.S. parts and components and is on the way to severely crippling Huawei's businesses.
But it appears,
based on a dispatch from Reuters
, that China is also using Huawei as leverage for any future trade talks with the U.S. During a regular weekly briefing, Chinese Commerce Ministry spokesman Gao Feng said that the U.S. needs to take Huawei off of the Entity List if it wants to get China back to the table to negotiate a trade pact.
"If the United States wants to continue trade talks, they should show sincerity and correct their wrong actions. Negotiations can only continue on the basis of equality and mutual respect. We will closely monitor relevant developments and prepare necessary responses"-Gao Feng, Chinese Commerce Ministry spokesman
It appears that both sides have a grip on Huawei and are playing tug of war with the company. The U.S. holds out the possibility of removing the company from the Entity List so that it can resume business as usual
if
a trade deal can be reached. And China says that it won't come to the negotiating table until Huawei is off the list.
The trade war between the two countries was initiated by President Trump, who felt that the U.S. trade deficit with China was an indication that America was being taken advantage of by the country. Most economists state that the trade deficit actually shows the strong economic position that U.S. consumers are in. Trump also incorrectly tweeted that the Chinese government is paying the U.S. Treasury the money collected from the tariffs. U.S. corporations pay the tariffs and many then pass on that cost to U.S. consumers in the form of higher prices. With smartphones expected to be on the next tier of Chinese imports to get taxed, Morgan Stanley's Katy Huberty estimates that if this does occur,
the price of the Apple iPhone XR could go up by $160
. Only Apple's iPhone and leather iPad cases are currently hit with the import tax, and Apple has been eating the additional cost up to now.
Today, Japan's Panasonic joined the growing list of companies that have cut ties with Huawei. Panasonic had been selling components to the smartphone manufacturer. And we've also learned that the Wi-Fi Alliance, the organization that certifies devices that meet certain standards for the technology, has also cut ties with the Chinese manufacturer.