Huawei's new nanoSD cards will cost quite a bit more than microSDs
22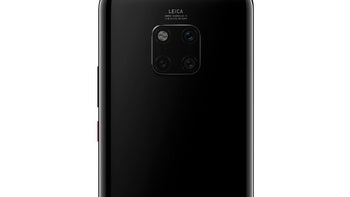 Leaked Huawei Mate 20 Pro press render
A few weeks ago, it was revealed that Huawei's
Mate 20 devices
would offer expandable storage. But instead of sticking to the more traditional microSD method, it turns out Huawei has developed its own storage cards dubbed "NanoSDs."

As the name suggests, these cards will be slightly smaller than traditional microSD cards. In fact, they are expected to match the dimensions of NanoSIMs. They will also use the Emmc 4.5 protocol for reading speeds of up to 90MB per second. However, as is unfortunately the case with proprietary solutions and new technologies, the price will naturally be higher than the usual microSD solution. More specifically, the 128GB version is set to cost €49.99 in Europe which equates to around $57.

For reference, 128GB microSD cards from the likes of SanDisk or Samsung tend to cost between $30 and $35, which means Huawei consumers will be forced to pay quite a bit of a premium in order to expand the internal storage of their new devices.
Speaking of premiums, the pricing of Huawei's devices is also set to go up this year. Specifically, the Huawei Mate 20 Pro in its base configuration of 6/128GB will
cost £899
in the UK, £130 more than last year's Mate 10 Pro.