The worst may finally be behind HTC, but no thanks to smartphones
6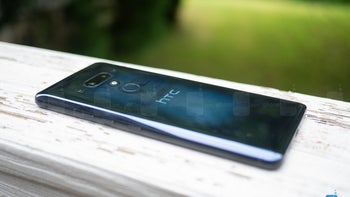 There are plenty of companies and brands involved in the mobile tech business in one form or another that have seen their popularity wane over the years, ranging from Nokia to BlackBerry, LG, and Motorola, but for long-time Android enthusiasts,
HTC's fall from grace
must be the most painful of all these failure stories.
Although that number seems tiny if you compare it to Apple, Samsung, Huawei, Xiaomi, or even LG's mobile earnings these days, it's actually a big improvement from
HTC's awful February 2019 score
. We're talking a whopping 110 percent sequential surge, but before the brand's remaining hardcore fans declare this resurgence successful, they should know this latest monthly result is also close to 53 percent down from the company's March 2018 revenues.
Overall, HTC earned a measly $95 million or so during the year's first calendar quarter, which represents a decline of 66.51 percent compared to the same period in 2018. Worse still,
Digitimes reports
"strong sales" of VR headsets, not smartphones, were what boosted HTC's financials last month, which definitely makes sense. After all, the U11, U11+, and U12 handsets are quite old and
stuck with an archaic OS version
, while the Exodus 1 is simply not a product for the masses, even if it's now
available in real money
as an alternative to cryptocurrency.
Still, if HTC can ride the success of its virtual reality hardware and software, which is actually expected to happen this month, perhaps the company will also start trying a little harder to
mount a comeback
in the global smartphone market.