Google Pixel Slate tablet could soon offer Chrome OS/Windows 10 dual-boot support
6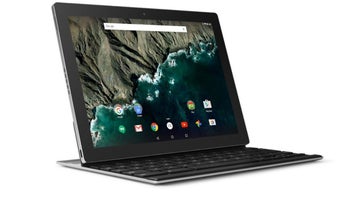 The Pixel C is Google's most recent tablet, having seen daylight in 2015
In addition to
a couple of phones
that
might as well be official already
, a
third-gen Chromecast
that was prematurely put up for sale at Best Buy, and a thoroughly leaked
smart speaker with a display
, Google is also reportedly planning to unveil a new tablet
next week
.

Curiously enough, we don't know a great deal about the device, purportedly codenamed Nocturne, although a number of reliable insiders have recently claimed the final, official branding is Google Pixel Slate.
That pretty much rules out the possibility of this being a direct sequel for last year's versatile but non-detachable Pixelbook laptop. Unlike 2015's
Pixel C
, however, the Pixel Slate is expected to follow the Pixelbook's suit and run Chrome OS instead of Android.

Believe it or not, fresh speculation calls for a dual-boot system in place here, and no, we're not talking about how Chromebooks are capable of installing Android apps nowadays. What newly discovered Chromium source code suggests is Google at the very least considered loading up Windows on the "Nocturne" as a Chrome OS alternative.

Granted, the search giant is known for its bold, unconventional, and sometimes outright bizarre internal software experiments, many of which never actually end up seeing the light of day.

But a (not so) secret project dubbed "Campfire" has long been rumored as testing the waters for an unlikely Chrome OS/Windows alliance on the Pixelbook and then a number of other high-end Chromebooks.
If this particular experiment does pan out, the Pixelbook is still expected to receive Windows 10 support first, perhaps followed by the mysterious Pixel Slate tablet at some point over the next few months. Then again, Microsoft obviously has to give Google the green light... to go after the
Surface Pro
family. Why would that even be an option?