Another day, another Google Pixel 3 teaser - size cryptically tackled again
8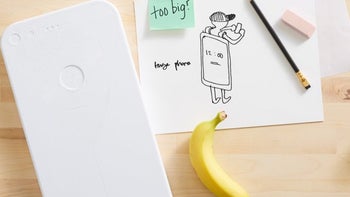 Can you believe we're still several days away from Google's official
Pixel 3 and Pixel 3 XL announcement event
? It feels like these two phones have been around for months now, and in a way,
one of them has
.
Well, either that or we're simply dealing with some good old-fashioned trolling on the part of the Mountain View-based company favored by many so-called Android purists. After cryptically touching on
Pixel Mini rumors
that never really gained traction...
until yesterday
, as well as
tackling "Super Selfie Mode" speculation
in a similarly mysterious way, Google is today talking about size.
Once again, we're not quite sure what to read into a very enigmatic teaser, seemingly discussing the footprint of the next Pixel generation. Google is framing this as an answer to a random Reddit query, but it's unclear whether or not the
Pixel 3
and
3 XL
will indeed be "way bigger" than their predecessors.

All we know is "several phone sizes" were "tested", and some were deemed "more successful than others." Thanks for nothing, Google! Okay, fine, thanks for a quick chuckle generated by the use of a banana for the scale of a roughly outlined next-gen Pixel phone.
Of course, conspiracy theorists are likely to view this as further proof a
Pixel Ultra
or Pixel Mini exists. Something that hasn't been religiously leaked for the past couple of months or so. Anything. Who knows, maybe Google does have something up its sleeve. But today's trolling does not confirm that in any way, shape, or form.