You can now save up to $600 on a Pixel 3 and $700 on a Pixel 3 XL at Best Buy
2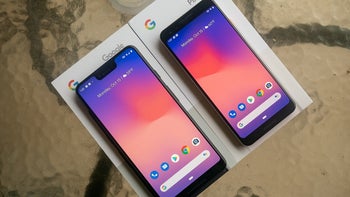 Best Buy did a highly unusual thing yesterday,
setting up a "coming soon" webpage
for an
oft-leaked Pixel 4 smartphone duo
that's likely still a month or so away from an official announcement. But with all the attention of so-called Android purists directed to the next Google-made high-enders, bargain hunters may want to take a step back and look into the latest deals on last year's
Pixel 3 and 3 XL
.
We're talking about the
$300 outright discounts
available through the official US Google Store with no strings attached, but also the
up to $500
you can shave off the two's list prices with upfront Verizon activations at Best Buy. The latter retailer has some killer new promos in place for Sprint customers as well, letting you purchase a baby
Pixel 3
for as little as $148.80 all in all after monthly installments, a massive instant discount, and additional bill credits.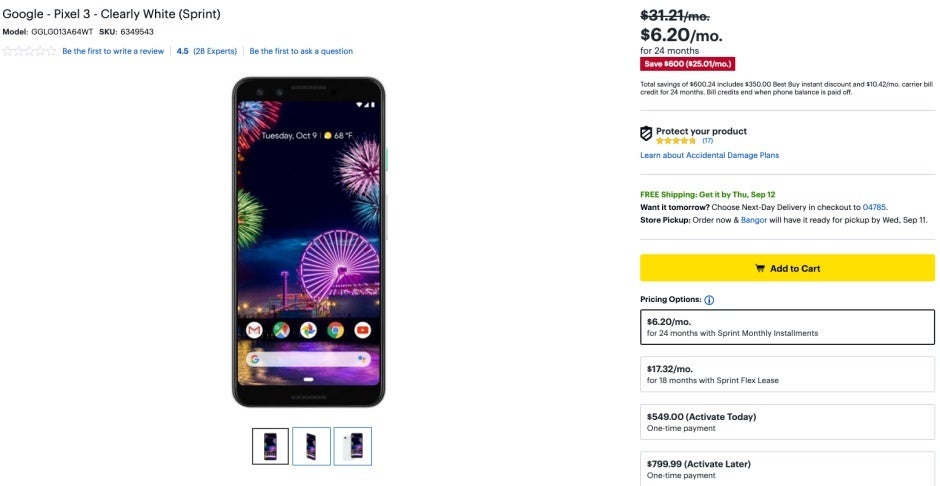 That's right, the 5.5-inch Snapdragon 845 powerhouse can be yours at only $6.20 a month with two-year device payment plans, going down from $31.21 a month when taking $350 instant savings and $10.42 carrier bill credits into consideration. You're obviously looking at an entry-level 64GB storage configuration with no microSD support available in "Just Black" and "Clearly White" color options. In case you're wondering, the handset typically starts at around $750, which means you stand to save a mind-blowing grand total of 600 bucks here.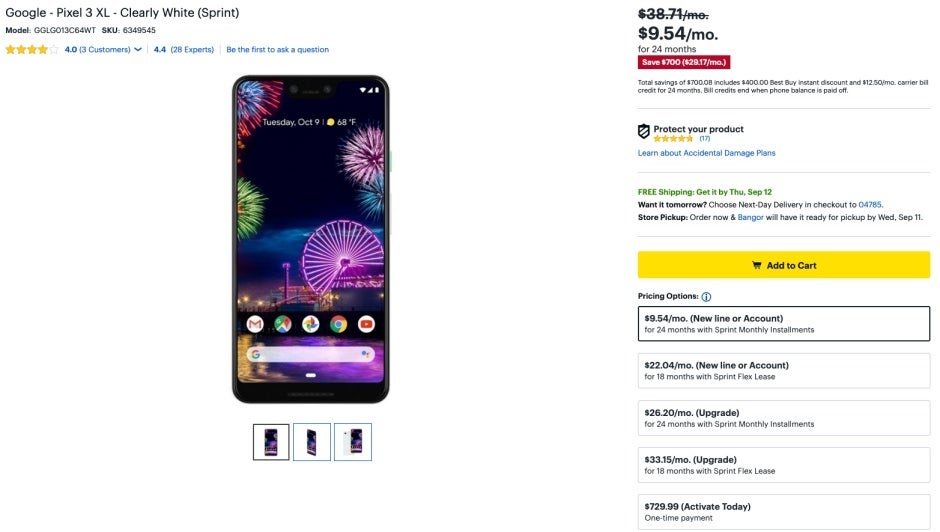 But believe it or not, that insane discount jumps even higher as far as the
Pixel 3 XL
is concerned. Namely, to a whopping $700, bringing the total price down from $930 to a measly $228.96 after 24 monthly installments of $9.54 instead of $38.71. Once again, Best Buy will offer these savings as a combination of an instant discount ($400) and monthly bill credits ($12.50), but no matter the inconveniences and the hoops you need to jump through, the new deals are essentially irresistible and practically unbeatable. For crying out loud, these are still
two of the world's best cameraphones
.
Check out the Pixel 3 and Pixel 3 XL deals here