Google may soon summon the force to (finally!) challenge Apple's AirTag
4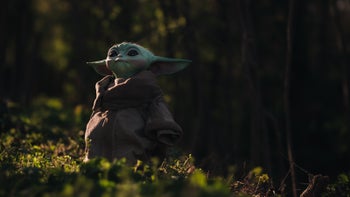 If you're the least bit familiar with the convenience and ease of use of
Tile devices
and
Apple AirTags
, you've probably wondered at one point or another why Google never expressed a formal intention or informal interest in joining this market. After all, even Samsung has its own line of
Galaxy SmartTags
that are, well, extremely similar to the more popular aforementioned trackers.
At long last, a (credible) rumor of precisely such a product being in the Mountain View pipeline is today making the rounds, and you will never believe how this is called... on the inside.
According to increasingly prolific (and trustworthy)
Twitter leaker Kuba Wojciechowski
(don't trust his social media bio), Google is currently working on a "smart tracker similar to Apple's AirTag" under the codename "grogu."
For folks unfamiliar with one of the most successful TV shows of all time, that just so happens to be the real name of the adorable "Baby Yoda" character prominently featured in the first season of "The Mandalorian."
While there's roughly a 0 percent chance the mysterious device will actually go official as the Google Grogu, Nest Grogu, or anything like that, we can't help but hope the internal codename was chosen to signify some special "magical" skill this upcoming AirTag rival might be capable of.
Of course, we are talking about a presumably basic and rudimentary object finder at its core, so we really have no idea if the "force" will indeed be with this product. Very little is obviously known about its features and capabilities, but apparently, an onboard speaker, a "few different colors", and UWB support are in the cards alongside Bluetooth Low Energy functionality.
UWB (
ultra-wideband
) is something that the Pixel 6 Pro and 7 Pro handsets have... in theory, never using the super-precise location technology for much of anything to this date. If
Google
's "Baby Yoda" materializes, it could well play nice with the search giant's best phones, as well as many others on the market, although it remains unclear what kind of product differentiation is actually possible compared to the AirTag and Tile families.
An official announcement of the underlying technology may happen in, well, May at the Google I/O developer conference, followed by a commercial release together with the
Pixel 8 series
in the fall... although these are obviously mere assumptions at this point.