A sign that Galaxy Z Fold 5 will be even better than my impossibly high expectations! Samsung claps back at Oppo Find N2?
16
This article may contain personal views and opinion from the author.
We may earn a commission if you make a purchase from the links on this page.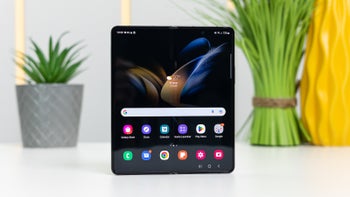 The year 2023 may just be starting, but that month of February which is just around the corner will make it start with a bang! The good kind.
Samsung
, the biggest smartphone brand next to Apple, is going to release its new
Galaxy S23 series
, among which is a certain stylus-packing swiss army knife of a phone that I'm truly in love with – the
Galaxy S23 Ultra
.
However, there's even more to anticipate later this year. And again, from Samsung, no less! Like clockwork, likely in mid-to-late August, the Korean giant is expected to also release its other power user's dream of a phone – the foldable
Galaxy Z Fold 5
.
There's time 'till August, so Samsung could still be figuring out what the final Z Fold 5 will be like, but a recent report allegedly
showing us a prototype Z Fold 5 unit
has got me super hyped.
And if you're a Z Fold fan, you'll probably love what it shows us too. So let's delve into what we can learn from that prototype Z Fold 5 photo…
If this is really the next Z Fold 5, then Samsung is finally doing a revision on its few folding phone drawbacks, catching up to Oppo Find N2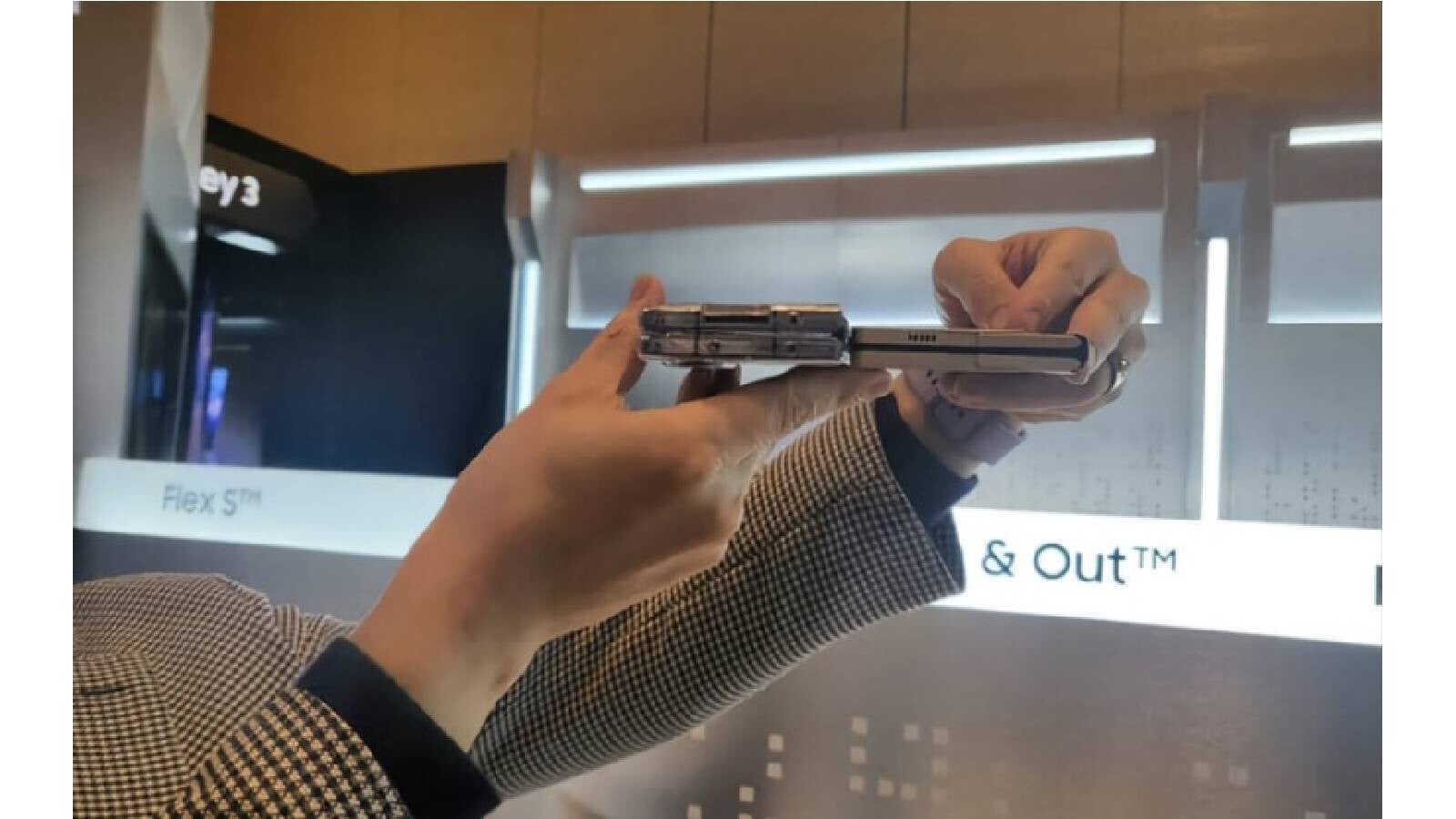 Photo showing what is allegedly a Galaxy Z Fold 5 prototype unit (right) next to the current Z Fold 4 (left)
Off the bat we should make this clear – what we see above (to the right) could indeed be a current prototype for the Z Fold 5, but it may easily also be a prototype for later models, not to come to fruition in 2023. Whichever case it is – we'll just have to wait and see, so make sure to stay tuned to PhoneArena.com for the inevitable Z Fold 5 leaks and reports that will be popping up, as the year progresses.
But let's be optimistic and assume that this prototype is actually close to what the Z Fold 5 will end up being. It's showing us that the next foldable Samsung power user phone will make some much-needed changes to its subjectively stagnating design, in order to compete with new (and arguably better, at least in terms of build) foldable competitors, namely the Oppo Find N2.
No more droplet hinge gap, it'll close flat now, and be thinner too (hopefully)!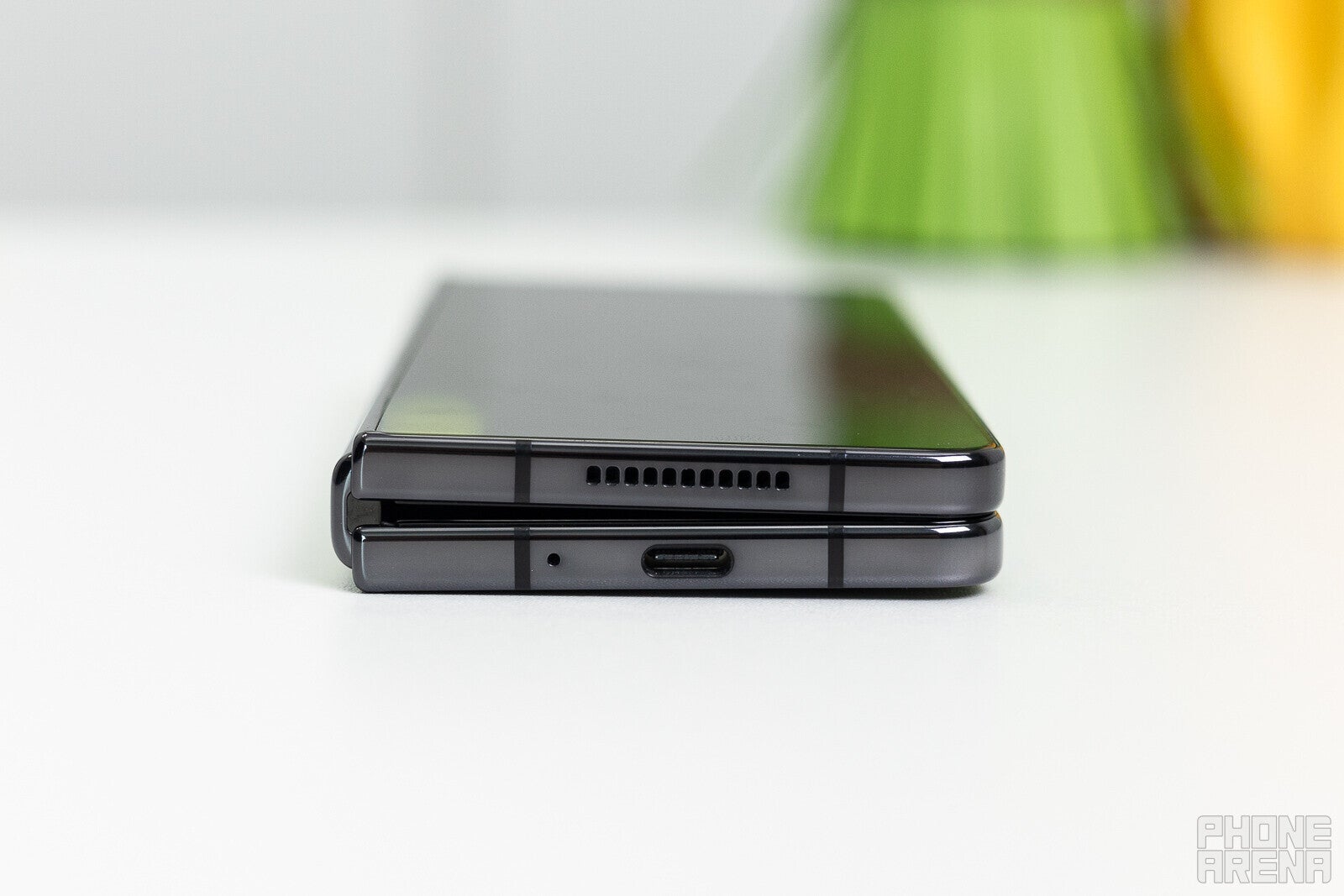 A closed Z Fold 4; notice the gap
Here's the deal, friends. I love folding phones, particularly the Galaxy Z Fold, more so than any other piece of consumer technology there is right now. Because the Z Fold is a smartphone, it's a tablet, a notepad (thanks to that stylus support), and even a PC (thanks to Samsung DeX). It's many awesome things in a single package.
It's running Android too, which is an immediate plus for any power user, who loves things like multitasking and a fully unlocked app system.
Not just that, but Samsung's One UI Android overlay gives the Z Fold features like a fixed taskbar, split-screen multitasking, windowed apps, and more, which are all immensely welcome features to someone like me.
But! And I know some of you share the same sentiment, because you've owned, or currently own a Z Fold… The current Z Fold 4, and its predecessors, are not exactly convenient to carry around for months, or years. Eventually, their thickness and weight inevitably force me to go back to a regular slab phone.
My 8-year-old niece described the Z Fold 4 perfectly – "It's like two big phones glued together!"
And it definitely feels like it in your pocket. But even worse, it's two tall and narrow big phones… Yes, that narrowness is also a drawback that, thankfully, Samsung seems to be improving upon, judging by the prototype Z Fold 5 image we just saw…
Awesome! Finally – a wider aspect ratio, rather than the tall and narrow candybar shape we all know and don't love
Indeed, something else I wish was improved upon the current Z Folds is their tall and narrow aspect ratio. Take the Z Fold 4 for example. When the phone is closed, you get a super narrow secondary (a.k.a. outer) display to work with, so you're usually forced to keep unfolding the phone to get a more "normal" experience.
Because a tall, narrow display is anything but ideal for browsing social media, responding to texts, let alone watching a video or reading a webpage…
Now that the Oppo Find N2 has arguably set a new standard for what a folding phone should be like, arguably winning on the hardware side of things by being thinner and lighter, and most importantly – wider when closed, Samsung needs to adapt.
To be fair, Samsung remains an undisputed winner when we're talking about folding phone software, but yeah, there's room for improvement on the hardware side. Thankfully, this might be the year we get it.
Because it doesn't take a detective with a magnifying glass to see that the prototype foldable Samsung is showcasing next to the current Z Fold 4 is indeed wider, not just flatter and thinner.
Meaning we'll no longer have to keep unfolding the phone just to use it comfortably – it should deliver a competent "normal slab phone experience" when closed, thanks to such a wider, more traditionally-sized outer display. You know, the kind of outer display the Oppo Find N2 already has.
Your thoughts on the Z Fold 5? Looking forward to those changes, or would you rather Samsung keeps the old design?
It's no secret that I'm personally extremely excited for Samsung's more power user-oriented phones like the Galaxy S23 Ultra (coming next month) and the star of our show here – the Z Fold 5 (coming in August).
And if you're just now considering getting a foldable, may I recommend that you check out the following article – "
Here's what you can do with a folding phone
"? Just in case you needed some inspiration to finally give foldables a shot in 2023!
But if you already own a Z Fold, or have owned one, or consider getting a Z Fold 5 – share with us in the comments – are you excited for those changes? Or do you find them too optimistic, and believe they won't make it in time for the Z Fold 5, instead remaining for the 6th model next year?
You may also find interesting
Recommended Stories