CES photo gives us an early peek at the Galaxy Z Fold 5
16
We may earn a commission if you make a purchase from the links on this page.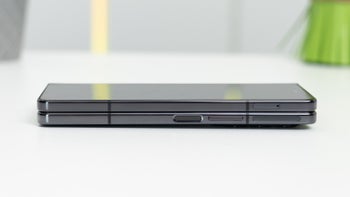 The
Galaxy Z Fold 5
is not expected to arrive before August but the leaks surrounding the device have started to intensify. Over the weekend we saw a report that said that the phone will adopt a
new hinge technology
to help the device fold flat and eliminate the crease. It appears that the rumors were spot on as Samsung apparently showed a prototype at CES 2023 that folds without a gap.
The
Galaxy Z Fold 4
features a U-shaped hinge which puts the screen into a tight curve and leaves a little gap when the phone is folded. In contrast, competitors like Oppo and Huawei use a waterdrop hinge that creates a cavity for stowing the screen and enables devices to fold completely shut.
Samsung apparently believed that such a design would impact the durability of the device but the company has now seemingly found a way to eliminate that drawback.
Samsung brought a Fold 5 prototype to CES 2023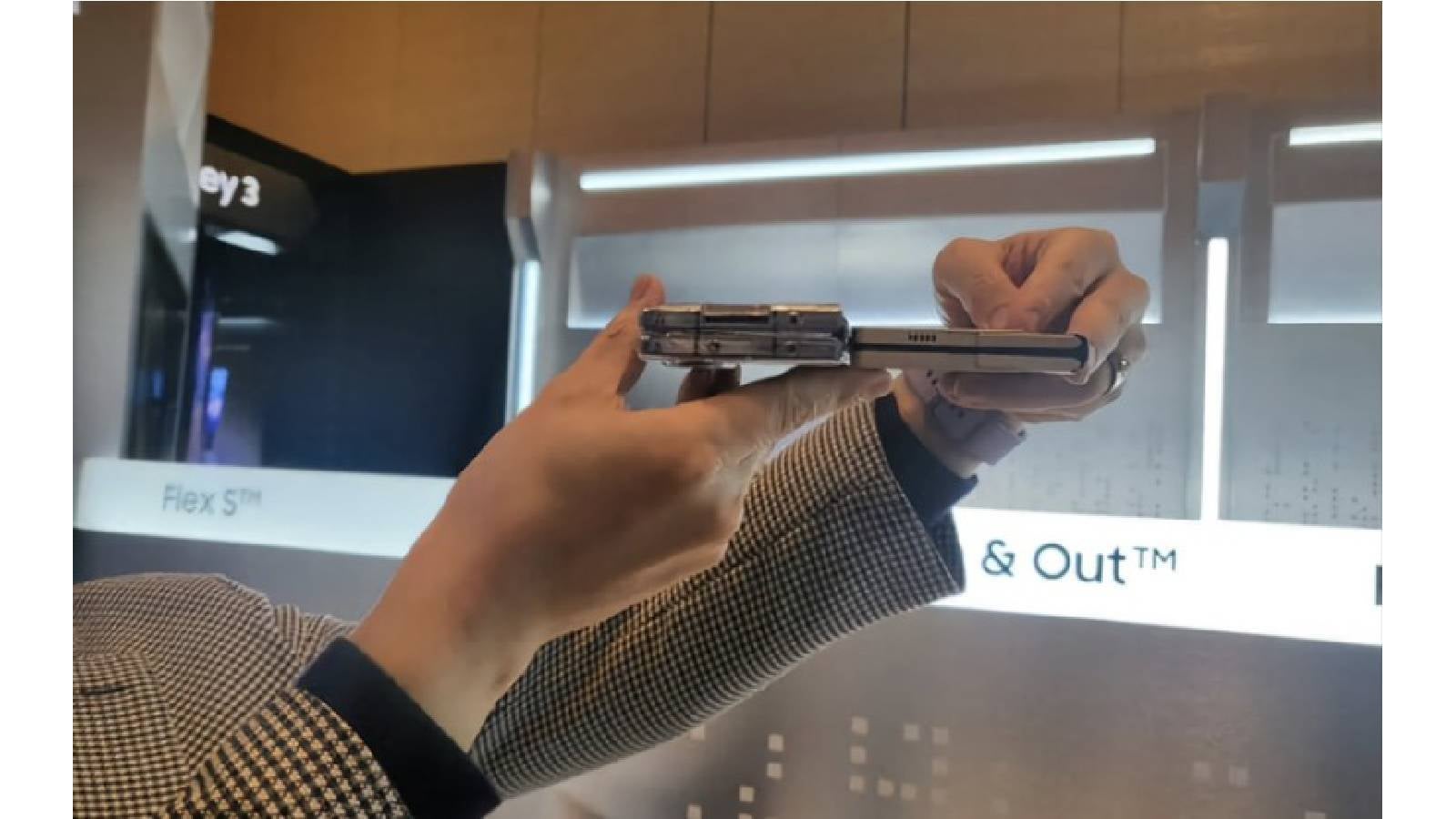 Samsung exec apparently has the Fold 4 in one hand and the Fold 5 in the other
South Korean outlet
Naver
(via
@GaryeonHan
) reports that Samsung showed a foldable prototype with a waterdrop hinge during the tech conference. The publication has posted an image that shows the presumed prototype of the Fold 5 and the Fold 4 side by side.
True to rumors, the two halves of the display now sit flat against each other. The device also looks thinner and
Naver
says it's also lighter, which contradicts a
recent rumor
but aligns with an
earlier report
.
The new structure, which Samsung refers to as a dumbbell hinge, will presumably also allow for a much fainter crease that will barely be visible.
Although it's hard to tell from the picture alone, the Fold 5 prototype in the picture looks too thin for an S Pen slot. That doesn't mean we should discount rumors that say Samsung's next book-type foldable will have a holster for the stylus as this is just a prototype and the final product is a long way off.
The Galaxy Z Fold 5 will likely be fueled by a spruced-up version of the Qualcomm Snapdragon 8 Gen 2 and could flaunt new cameras. These changes could help it become the
best foldable phone of 2023
.
Book your Galaxy S23 today
Recommended Stories