The thinnest Galaxy S23 case with MagSafe! Pitaka MagEZ Case 3
7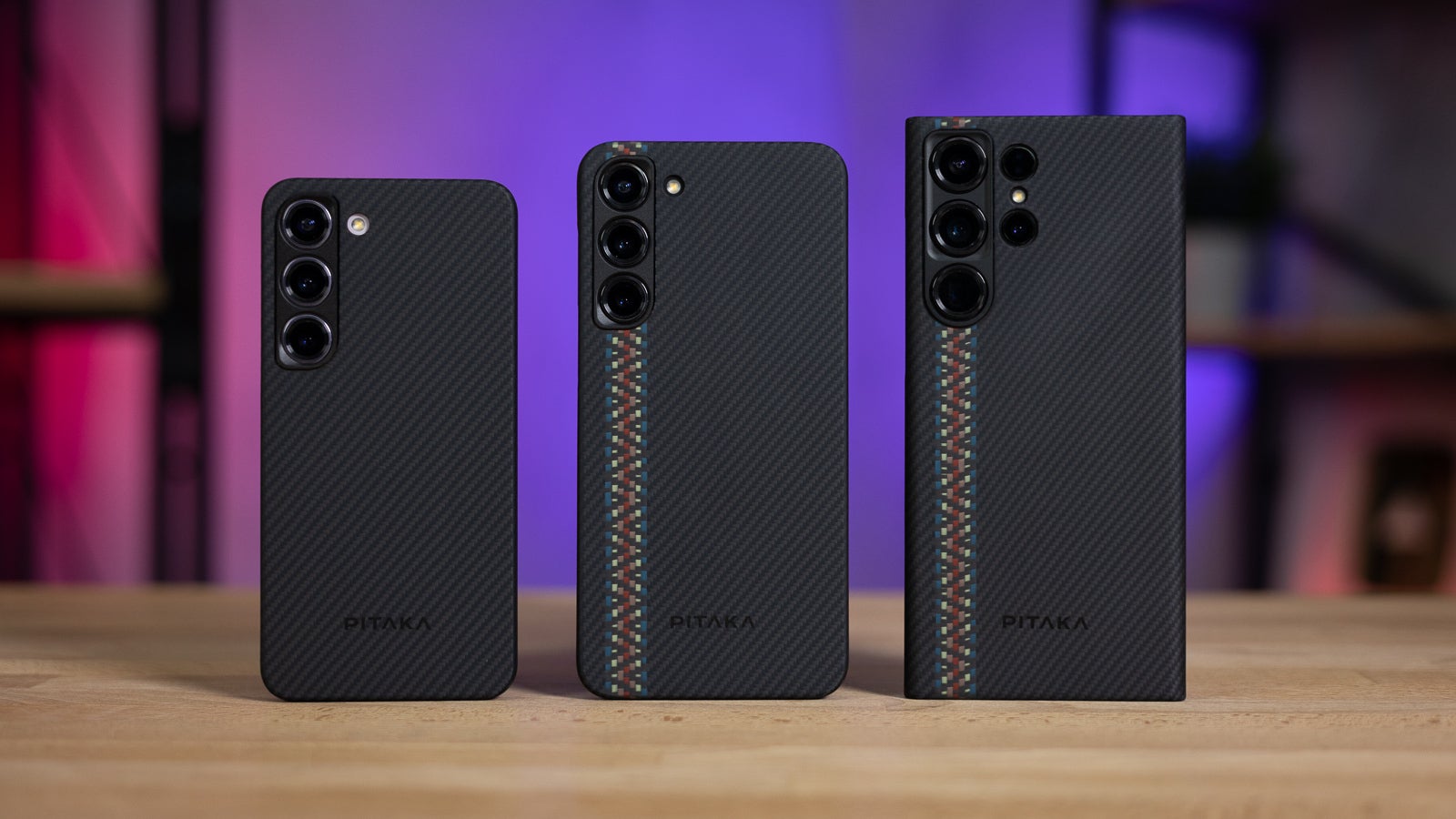 This story is sponsored by Pitaka. PhoneArena's opinions in this article have not been affected in any way!
Apple's MagSafe system is typically known as being exclusive to iPhones — the ring-shaped array of magnets that allows you to stick the phone to stands, chargers, wallets, or wireless power banks is extremely convenient and fun.
This is slowly changing and, nowadays, you can slap a MagSafe-compatible case on your Android phone and get support for 3rd party MagSafe accessories.
And here, we have the Pitaka MagEZ Case 3 — the world's thinnest MagSafe case for the new Galaxy S23 series!
Use our code: I-PCGK85H7JSFG for 10% off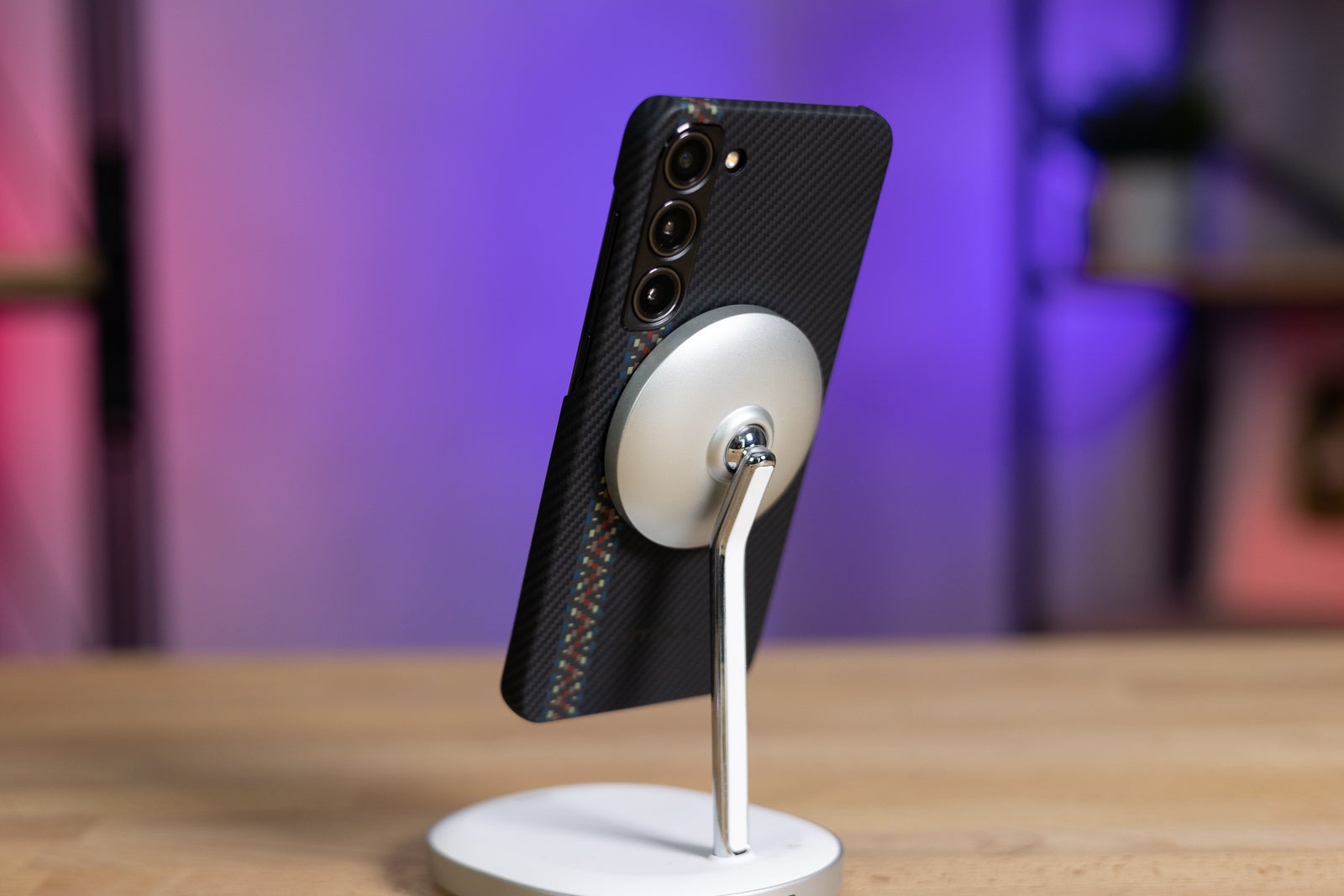 We are not kidding — this protective shell is only 0.04 in (0.95 mm) thin and the maximum weight it can reach (depending on model) is a mere 0.79 oz (22.5 grams). The ultra-slim profile of the MagEZ Case 3 retains the beautiful curves of the S23 Ultra, yet the phone remains easy to handle and slip in and out of pockets. Yet it has enough room for an array of strong magnets, which offer the same secure latch as an Apple MagSafe case.
All of this is in Pitaka's signature style — built with rare, high-quality 600D aramid fiber, which is five times stronger and five times lighter than steel. It is the toughest form of aramid fiber available for civilian use and Pitaka is one of very few manufacturers that work with 600D, since it's so hard to produce.
This allows for a design that is thin, yet extremely durable. The cases have been perfectly molded to fit and snap onto their respective model phones, and will only come off if you want them to. Precise cutouts give you comfortable access to your phone's buttons, port, and the Ultra's S Pen. Raised lips protect the camera lenses and the screen just enough, so you can set the phone on a table without worrying about random scratches. The finish feels soft, but grippy — the raw feel of aramid fiber.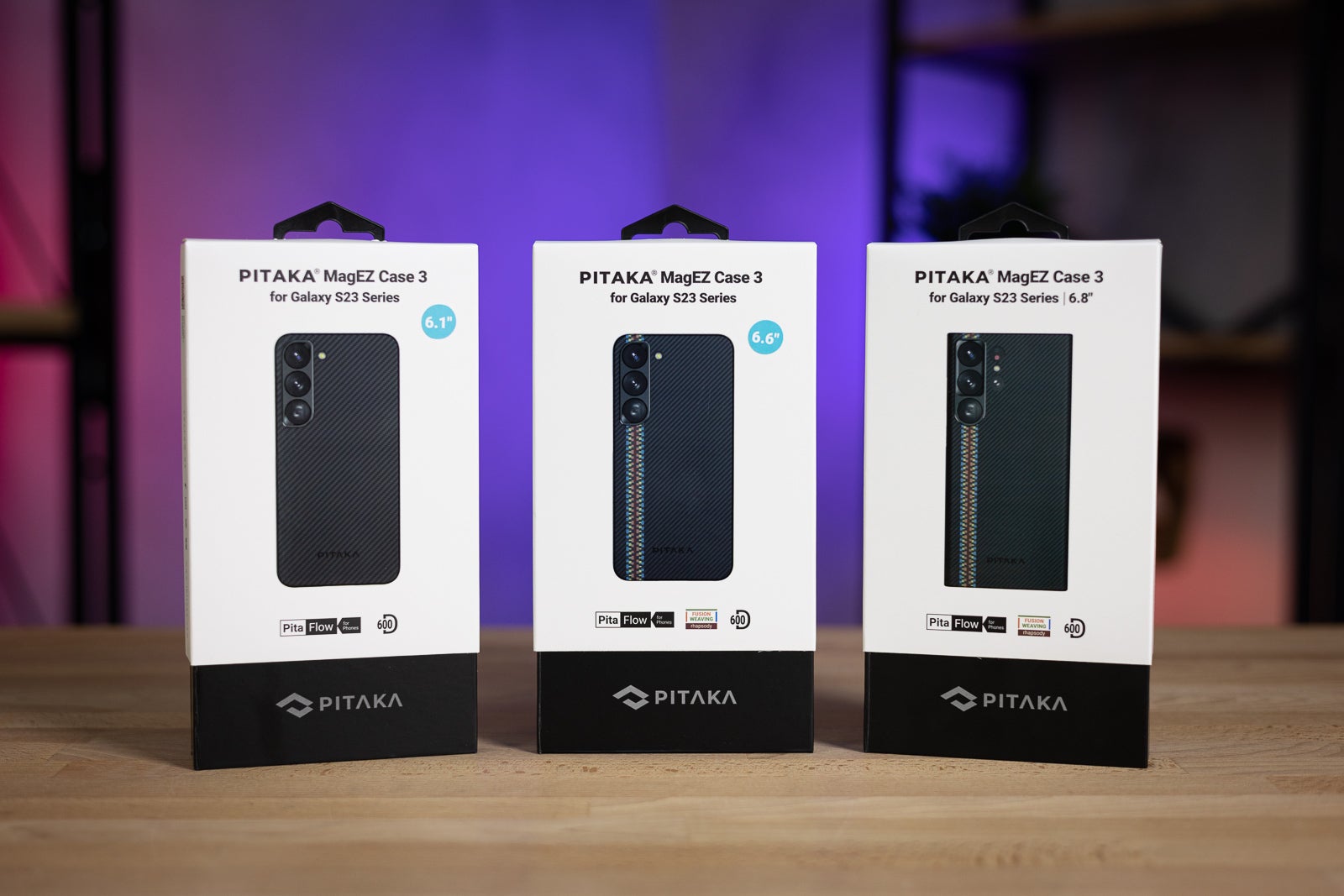 There are three color options to pick from — Black/Gray Twill has the classic carbon fiber look for low-key elegance. The other two are Overture and Rhapsody — they have colorful stripes intertwined via Pitaka's Fusion Weaving technique giving you a unique pattern and a splash of color to spice up the black carbon fiber look.
Pitaka also has excellent auxiliary accessories to let you take full advantage of the convenience of MagSafe technology:
MagEZ Slider — a powerbank that sits on a charging dock and doubles as a magnetic stand. Slide it out when you need power on the go
MagEZ Battery Pack — a powerbank that can latch on magnetically and charge your Galaxy on the go
MagEZ Car Mount Pro/Lite — a strong magnetic mount with wireless charging (Pro only). Available with car vent or suction cup attachment
MagEZ Card Sleeve — slim card holder that latches on magnetically. Can hold up to 2 credit cards / up to 4 business cards
Use our code: I-PCGK85H7JSFG for 10% off