Android Q's system-wide Dark Mode could work with some third party apps
1
As you might have already heard,
an early build of Android Q features a system-wide Dark Mode
that can be toggled on using a new Dark Mode option in Display Settings. Google thought about those who love viewing web sites and apps with a black background and white text and will allow Android Q users to have "Dark Mode" on at all times. Other options will allow users to have the feature always off, or automatically off in the morning and on at night. We've included in this article several examples of Google's apps and third party apps in Dark Mode
as published today by XDA
.
Many of Google's own apps now offer a Dark Mode setting including YouTube, Phone, Contacts, News, Maps and more. Some of the reasoning behind offering this is that Google's Material Design, which many of these apps now feature, includes a rather bright white background that can strain users' eyes. Another reason is that with AMOLED panels, black backgrounds are pixels that are turned off and
thus do not consume battery life
.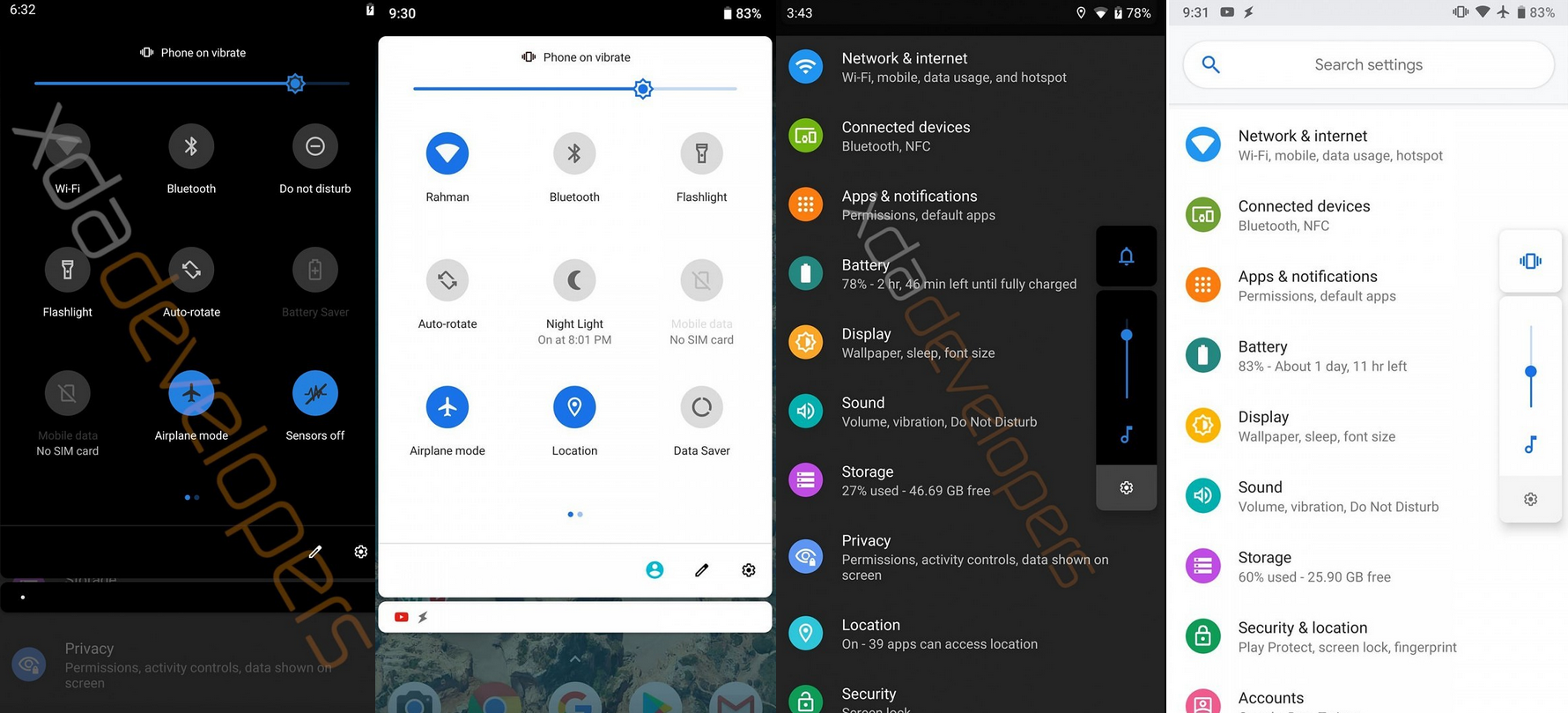 System-wide Dark Mode on Android Q compared with Light Mode on Android Pie
In fact, Google is using the battery life saving possibilities to get third party app developers to offer Dark Mode for their wares. Android users are hoping to see more third party apps with the Dark Mode feature. Even better, fans of the look would just love to see third party apps automatically embrace Dark Mode once the Android Q system-wide settings are turned on.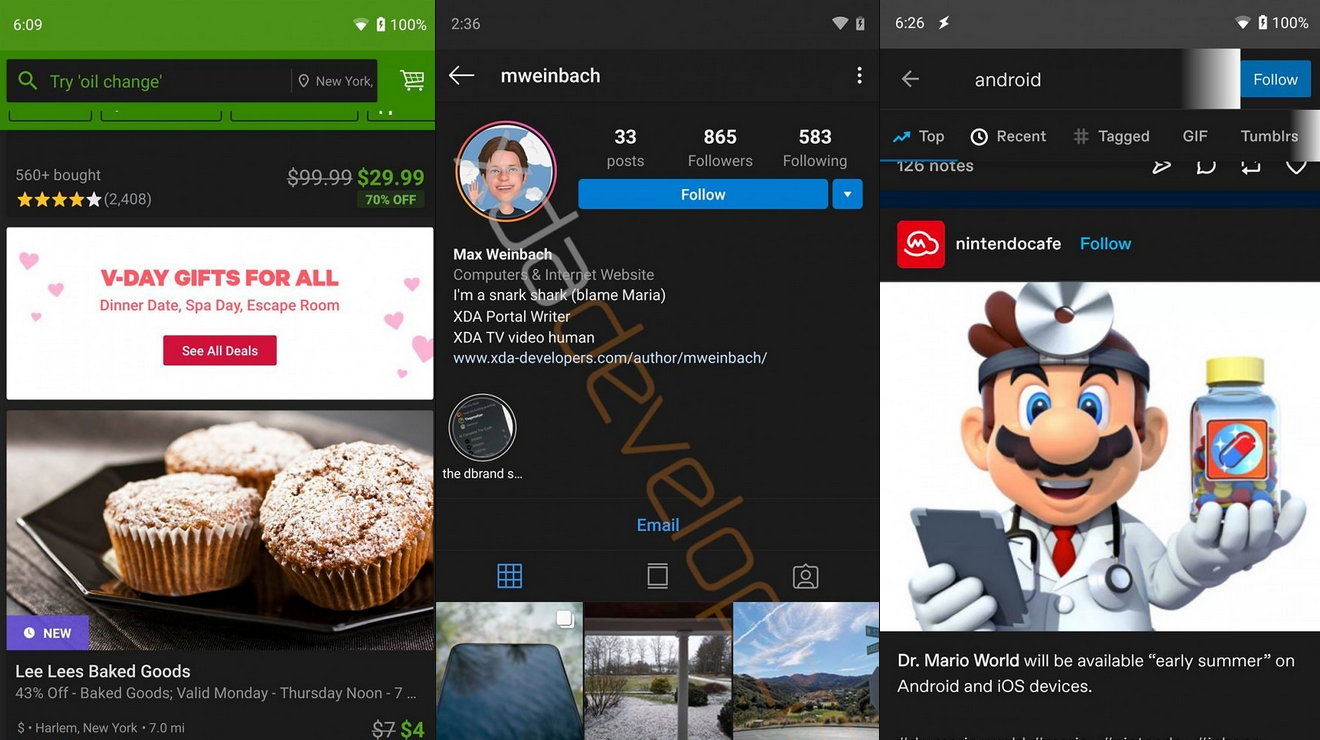 Dark mode for third party apps Groupon, Instagram and Tumblr