OnePlus 7T is yours for $1 with one important condition
0
We may earn a commission if you make a purchase from the links on this page.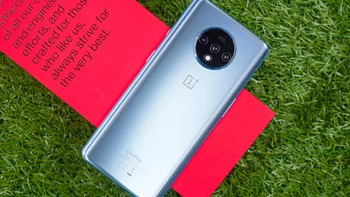 How would you like to buy the
OnePlus 7T
for only one dollar? For the price of a McChicken at McDonalds, you can get something that lasts longer and while we have no way to verify this, probably tastes better. Is there a catch? Yes there is, and it is a whopper (we had to bring Burger King into this conversation to give them equal time). To qualify for the deal, you need to purchase a OnePlus 8T for $799. The deal is available from the
OnePlus
Day website and expires at midnight ET today.
The OnePlus 7T is normally priced at $599 and is powered by the Snapdragon 855+ which means that the phone can still handle everything thrown at it. And with 8GB of memory, multitaskers shouldn't have any problem using the device even if it is from
2019.

If you do go ahead and take advantage of the deal, just remember to include both the OnePlus 7T and
OnePlus 8T
when filling out your cart. Otherwise, the deal will not show up on your screen!