Best Newegg Black Friday deals
We may earn a commission if you make a purchase from the links on this page.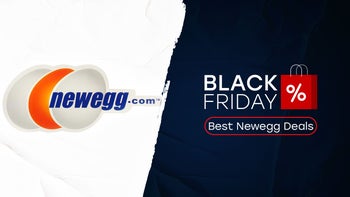 Black Friday might technically be behind us but companies aren't removing their discounts just yet.
Newegg is not exception. The site now offers Cyber Weekend deals, which is basically a mix between Black Friday and Cyber Monday. Here are some of the best offers available...
Best Newegg Black Friday deals right now
Save $500 on LG 65" 4K UHD Smart OLED TV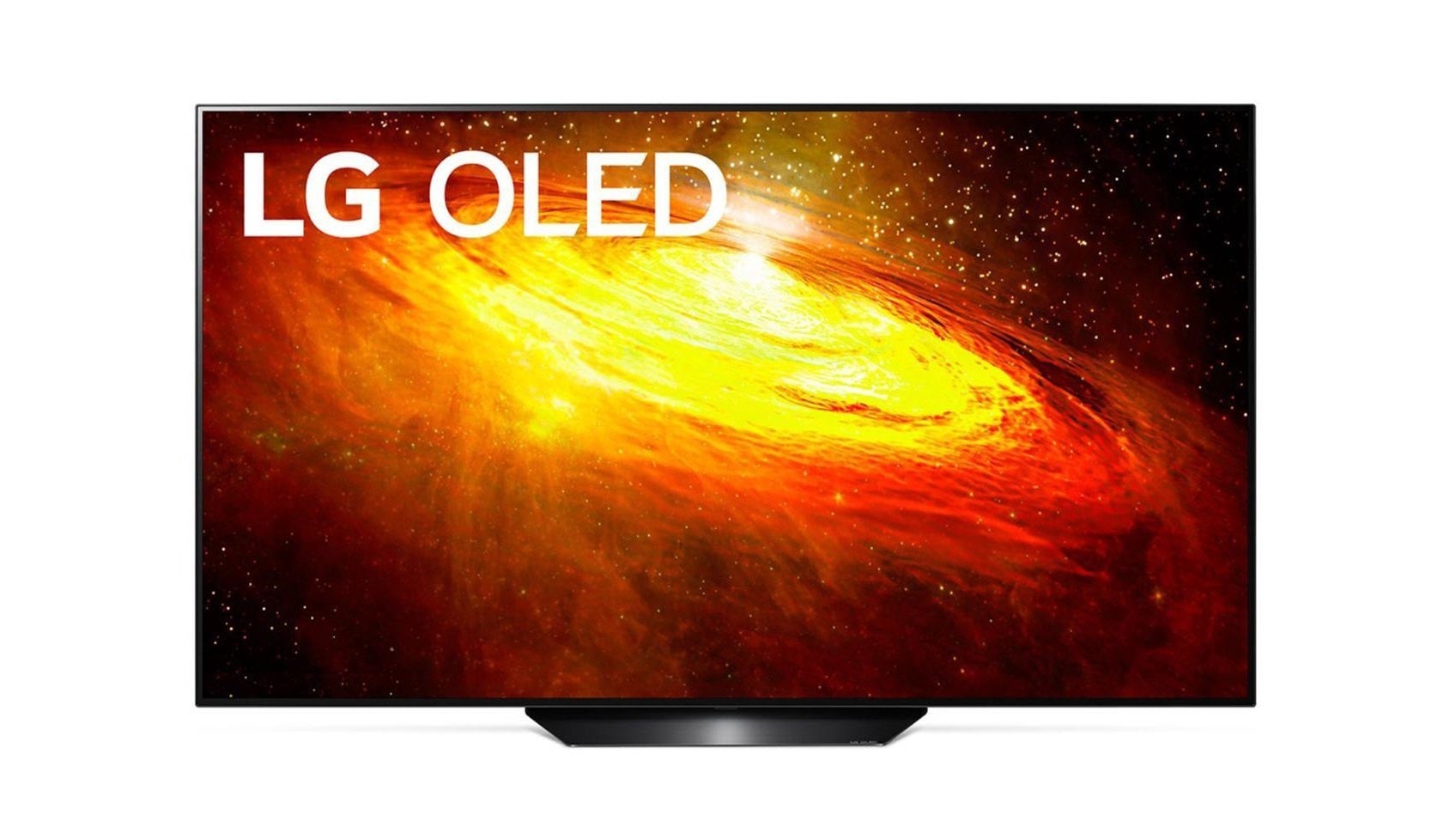 OLED TVs are still considered luxury due to their higher price tag compared to LED TVs, but with half a grand shaved off the price of this 65-inch LG TV, you might be tempted to pull the trigger on one and understandably so. The reduced price is $1,796.99, which is still quite an investment, but OLEDs provide a much more vivid picture and unparalleled contrast, taking your movie-watching experience to the next level.
Save $300 on Samsung 65" 4K UHD Smart QLED TV
Another TV with decent savings on it is this 65-inch QLED TV from Samsung. It offers enhanced color reproduction compared to regular LED TVs while remaining cheaper than the OLED models. Still, at almost $1,500 it's not exactly cheap, but if you're looking for a quality TV, it's a good choice.
Save $250 on Samsung QLED Q80T Series 50" 4K TV
Going down in size a bit, is this 50-inch QLED TV from Samsung with a decent 23% discount right now.
Save $200 on Samsung The Frame Lifestyle Series 43" QLED 4K TV
Samsung's The Frame series TVs stand out with their unique... frame. The TV is meant to look like a picture and when it's not in use, you can have it display images so that you don't have a big black rectangle in the middle of your room. Now, you can save 20% and get one of these fancy TVs for your home.
For more deals on TVs, check our Best Black Friday TV deals article.
Save $280 on Polk Audio TL1600 5.1 Compact Surround Sound System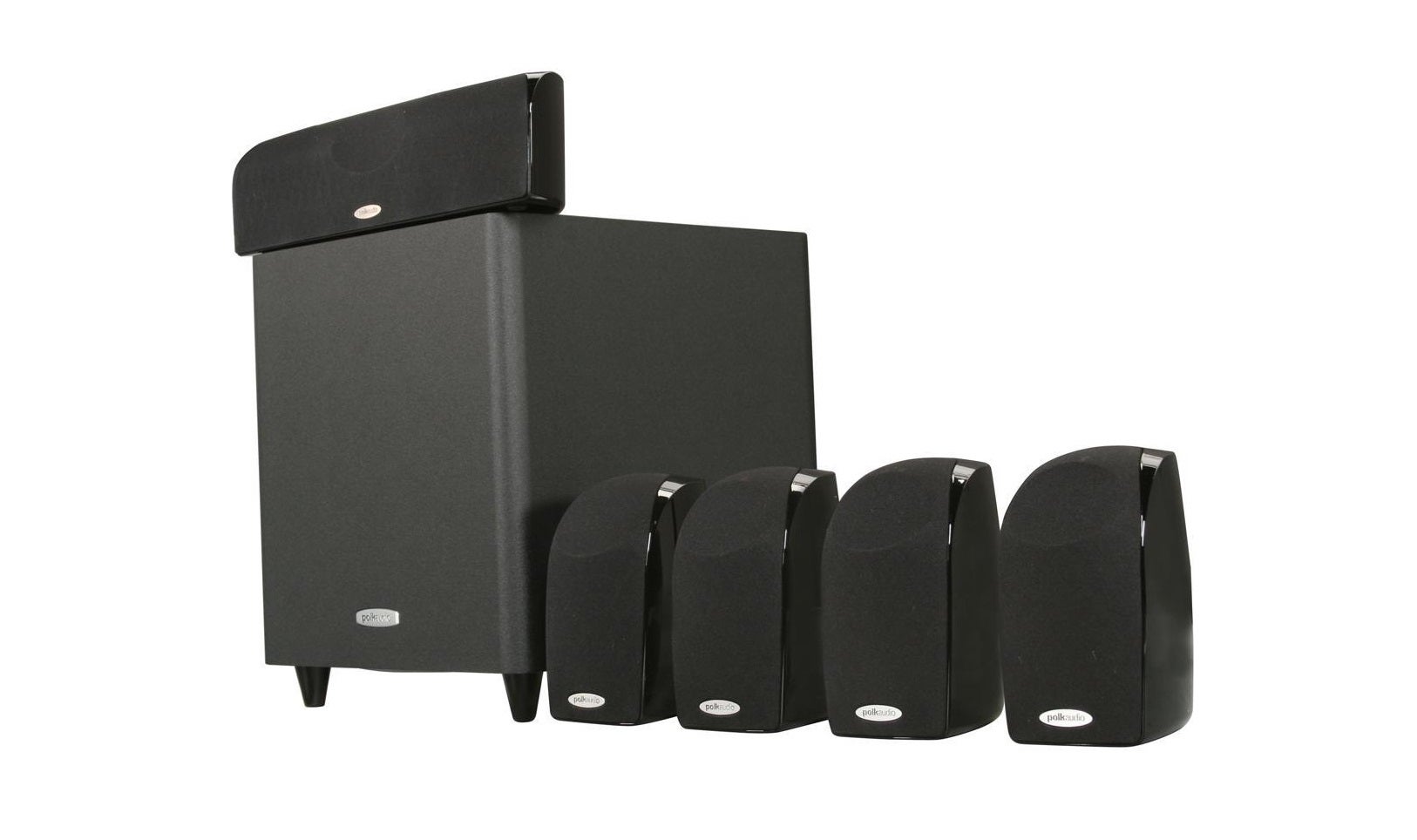 No matter how good your TV is, watching an epic movie won't be a fulfilling experience if the sound is lackluster. And although built-in TV speakers have improved over the years, nothing can compare to a dedicated surround sound system. Reduced by more than 60%, the Polk Audio TL1600 sound system is now just $179. For that price, you get a center speaker, four satellite speakers and a subwoofer, basically everything you need for your home theater experience.
Save $130 on Sennheiser Momentum Free Bluetooth Wireless In-Ear Headphones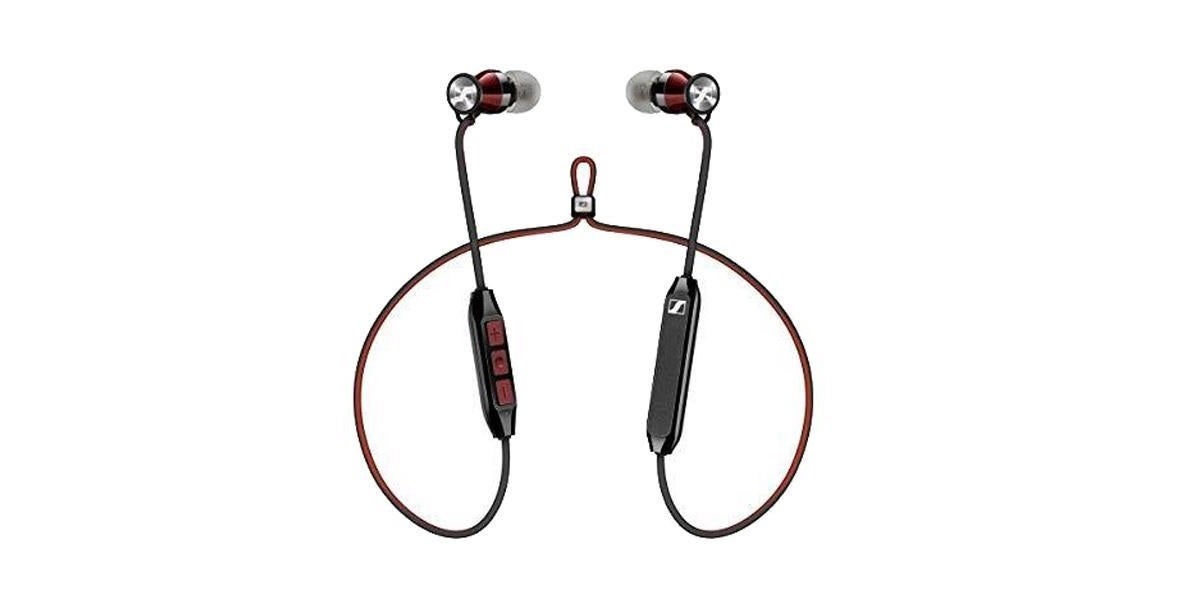 Headphones like the Sennheiser Momentum aren't as elegant as the true wireless earbuds but some people find the tether useful. This premium pair of wireless earbuds is down to just $69.95. This is pretty much a budget-level price, thanks to the awesome 65% discount that Newegg offers right now. It's a deal that's almost too good to pass, even if you don't need a pair right now, there's probably a friend or family member that would love to get these for Christmas. Definitely worth considering.
Save 69% on Sennheiser HD 2.30G On-Ear Headphones
If you're still rocking a smartphone with a headphone jack and don't want to deal with battery-powered headphones, this Sennheiser pair will suit you just fine. Down to just $28 right now, the Sennheiser HD 2.30G will vastly improve your audio experience on the cheap.
Save $300 on ASUS ZenBook 15 Ultra-Slim Laptop
This Asus ZenBook is one of the best-looking Windows laptops you can get. It has a slim body, thin bezels all around the display and a gorgeous finish. What's also cool about it is that the trackpad serves as a helpful secondary dock-type display. It packs Intel Core i7-10510U, 16GB of memory and a 1TB SSD for storage. Graphics are handled by the GeForce GTX 1650 Max-Q, which for a thin and light laptop is quite good.
Save $500 on HP Envy x360 Laptop
HP's Evny series laptops are sleek and light, made to look good in a business environment. This has a 15.6-inch touch screen display that can be used as a tablet with the included Active Pen. It comes equipped with an Intel i7-10510U CPU, 32GB of RAM, a 1TB SSD, and NVIDIA MX330, not a very powerful GPU but still much better than an integrated one. Down by 30%, this laptop is a great pickup right now.
Save $300 on Gigabyte Aorus 15P - 15.6" 144 Hz Intel Core i7 Laptop
If you're looking for something significantly more powerful, this Gigabyte laptop might be of interest to you. Brought down to $1,399, this laptop sports a high-refresh-rate display, powerful Intel Core i7 10750H processor and Nvidia 2070 Max-Q graphics card, the trifecta of gaming performance.
Save $100 on Acer Laptop Aspire 5 15.6" Intel Core i5 Laptop
Maybe you're looking for a decent laptop that can handle home-office tasks without breaking a sweat but you're on a tight budget, this laptop from Acer might be the one for you. It has the latest generation Intel Core i5 processor, paired with 8GB of RAM and a 512GB SSD drive, which you don't see often in budget laptops. The design is sleek and the body is thin, so it's overall an awesome value for money at $550.
Save 40% on Samsung 860 EVO Series 2.5" 500GB SATA SSD
Remember when SSDs were expensive? It wasn't that long ago. Now, you can get this 500GB SSD for just $54. Sure, it's not as fast as the NVME drives, but if you have an older system, switching its main hard drive for this SSD will do wonders for its performance. Even as a secondary drive, an extra 500GB of SSD storage is never a bad thing.
Save 25% on Intel 665p Series 1TB NVMe SSD
If you're looking to upgrade the storage on your laptop or are building a new system and want extra-fast storage, this Intel SSD is down to just $83. That's a pretty good price for a 1TB NVMe drive. If you're switching from a regular HDD to this one, you'll feel like you've upgraded much more than just the storage, that's how faster your machine will feel.
Save $50 on Samsung 970 EVO PLUS M.2 2TB SSD
If the SSD above with large enough capacity for you, then this one will surely do the trick. If your motherboard supports NVME drives, this 2TB Samsung 970 EVO will solve all your storage issues for a while. Plus, your system will look cleaner with one fewer components to wire inside. Sure, at $250, it's not exactly cheap, but for what you're getting, it's actually a bargain.
Save $35 on AMD Ryzen 7 3700X 8-Core Desktop Processor
You can't build a PC without a processor and AMD's Ryzen CPUs have become the go-to for PC enthusiasts. Yes, AMD's 5000 series processors are already out but they're really hard to get. If you don't care much about the new features, the 3700X will give you more than enough performance. The $35 discount isn't amazing but it's still money in your pocket you can invest in some other part of your machine. Additionally, this CPU comes with AMD's Wraith Prism cooler that not only provides decent thermals but also looks nice with its built-in light.
Save $80 on Intel Core i9-9900K 8-Core Desktop Processor
If you're sticking with Team Blue no matter what, the Core i9-9900K is one of the best value CPUs for gaming and productivity. Sure, it's a couple of generations old, but for Intel that doesn't mean that much right now. You get 8 cores, 16 threads and boost speeds up to 5GHz. Unlike the AMD CPU, this one doesn't come with a cooler, so you'll have to spend extra for that necessity.
Save $60 on Westinghouse 32" WQHD 144Hz FreeSync Monitor
Gaming monitors can be expensive, but if you're looking to get one and are willing to skip the brand name, you can save money without sacrificing much. This one checks a lot of boxes. High refresh rate, FreeSync, Quad-HD resolution, adjustable stand. There's not much more you can expect for the price, which is down to just $239.99 right now.
Save $100 on Fractal Design Define S2 Vision Computer Case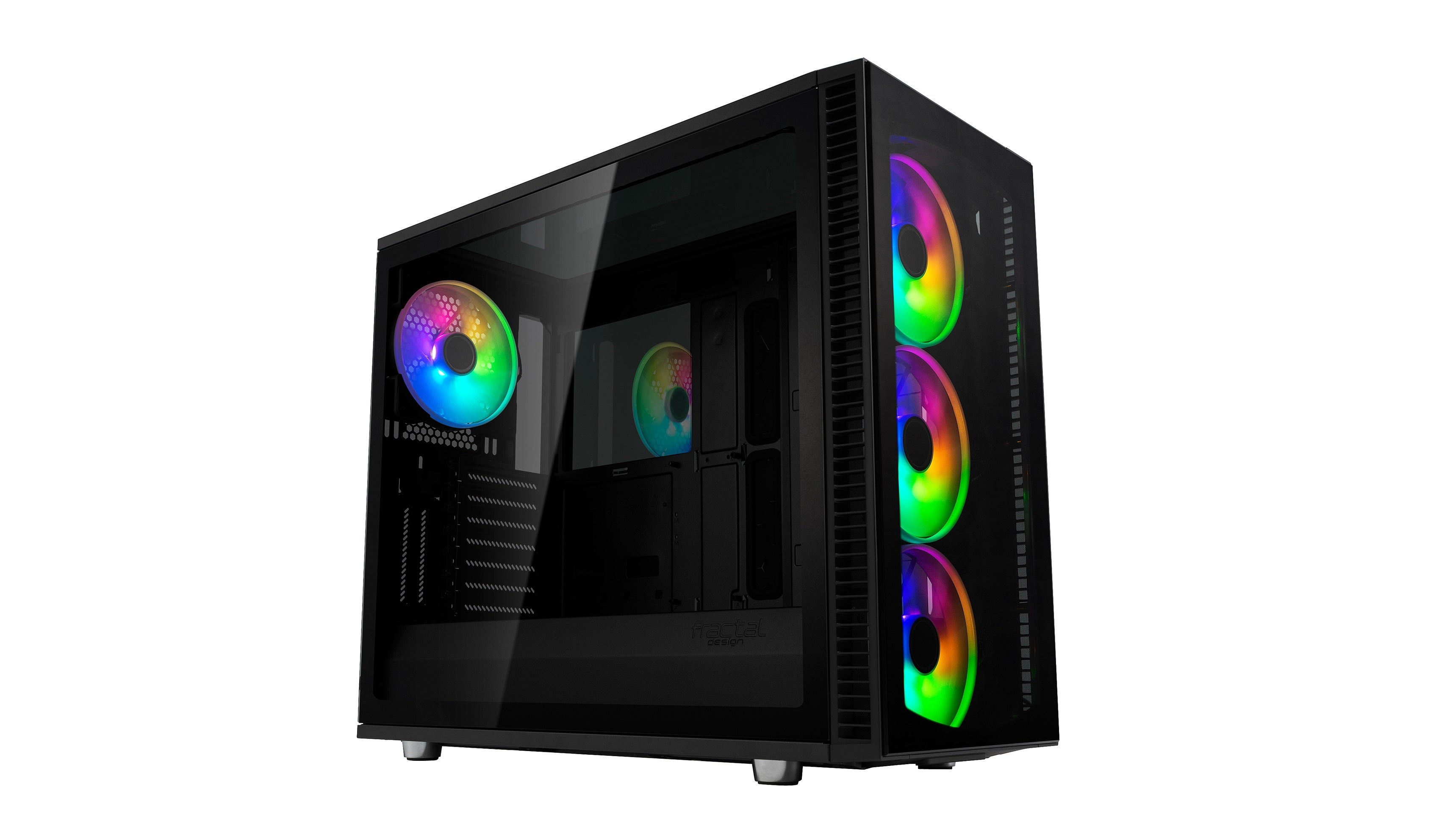 Fractal Design is one of the big names in computer cases. Their enclosures are stylish and well-designed with all sorts of conveniences for enthusiast PC builders. This case comes with tempered-glass panels and four RGB fans for both better cooling and aesthetics. Usually on the pricey side, now this case is down to $140, which isn't exactly cheap, but considering this case can last you through multiple builds in the future, it's a good investment.
Save $350 on Skytech Archangel Gaming Desktop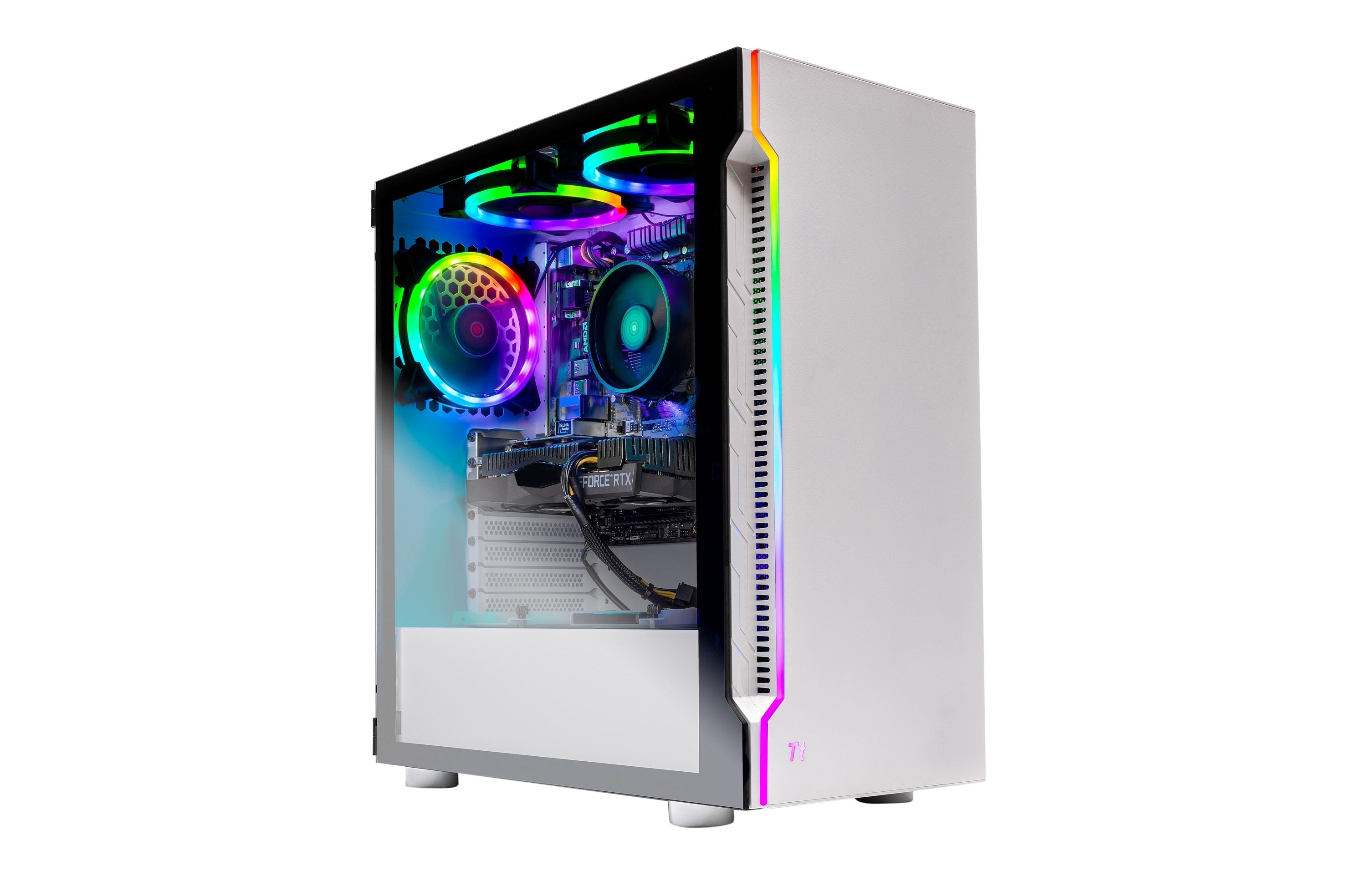 If you're looking for a full gaming system, Newegg can save you a few hundred dollars on a very capable machine. This PC comes with a Ryzen 3600, GeForce RTX 2060, 16 GB DDR4, 500 GB SSD and comes in a cool-looking case with RGB fans. Sure, the GPU is now previous-gen and you'd ideally want some more storage, but for $950, it's great value. If you're looking to get a PC for your kid to play Minecraft and Fortnite, this one will do the job just fine.
Save $120 on Fortnite Skull Trooper-V Gaming Chair
A gaming setup won't be complete without a proper gaming chair. If you've been constantly hearing about Fortnite from your kid, then it will surely be happy to get this chair for his room. The black and white design is actually surprisingly clean for a gaming chair and it will fit most rooms without clashing with other colors. Best of all, it's just $79 right now.
And if you want to know what to expect later in the month, Newegg has separated November in different parts, here's what to look for...