Best iPhone 12 Pro Max screen protectors
5
We may earn a commission if you make a purchase from the links on this page.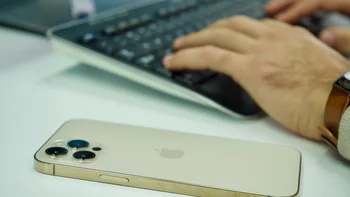 Last year,
Apple
officially unveiled its
iPhones 12
lineup, bringing four devices to the table - the most ever shown at a single Apple event. There's the compact
iPhone 12 mini
, the regular
iPhone 12
, the
iPhone 12 Pro
, and the king of the hill - the
iPhone 12 Pro Max
. The 2020 models feature a brand new design with flat sides, a stylish reminiscence of the iconic iPhone 4. The two bigger models also feature fancy LiDAR sensors and enhanced camera systems.
With its 6.7-inch OLED screen (even larger than the 6.5" on the iPhone 11 Pro Max), the iPhone 12 Pro Max stands at the top of Apple's food chain. It's got everything you need - amazingly fast processor (A14 Bionic: the fastest chip on any smartphone), adequate storage options, big and bright OLED screen, Quad camera systems with LiDAR, longer 2.5X zoom lens, and larger main camera sensor.
ALSO Read:
iPhone 13: price, release date, features, and specs

Apple has invented a new material for the displays in the iPhone 12 series and it's called Ceramic Shield. It's developed in collaboration with Corning and basically adds ceramic nanoparticles into the glass structure to make it stronger. Well, we still don't know how strong these new displays are but putting a screen protector on your iPhone is always a good idea.


iPhone 12 Pro Max screen protectors:
Best iPhone 12 Pro Max screen protector overall
ZAGG Glass Elite VisionGuard+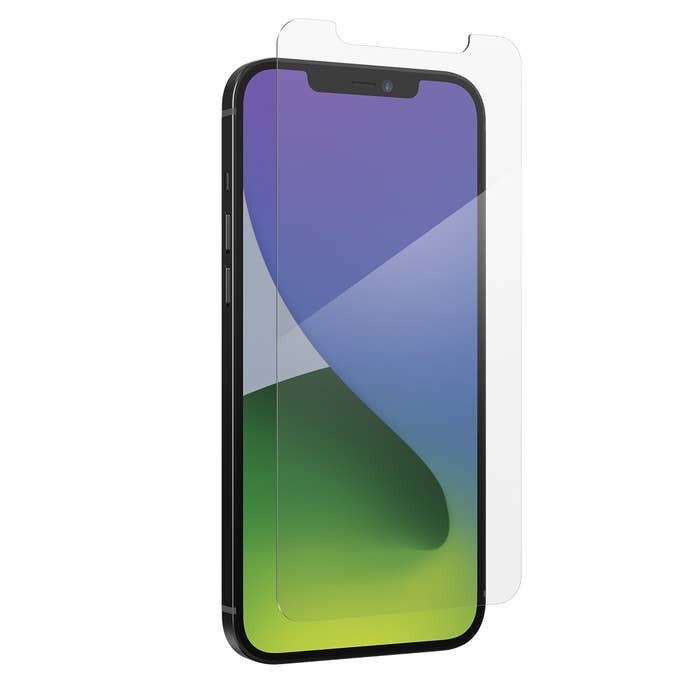 ZAGG offers top of the line protection for your iPhone 12 Pro Max with some unique features. The Glass Elite VisionGuard+ screen protector is made from very hard aluminosilicate glass which is then ion-tempered to make it stronger and more scratch-resistant. There are other cool technologies on board - the Kastus Anti-Microbial Technology kills up to 95% of human coronavirus and up to 99.9% of Staph and E. coli surface bacteria, which is perfect in the current alarming global situation.
The edges of this screen protector are additionally reinforced, as they are the weakest zone that often take the biggest portion of a potential impact. ClearPrint is another cool technology that is used exclusively by InvisibleShield. It hides the visibility of fingerprints by spreading them thinly on the surface of the protector. The Glass Elite VisionGuard+ screen protector comes with an installation tray to ensure accurate alignment and while the price of the whole package is on the premium side of things, you know what you're paying for.
Best iPhone 12 Pro Max Privacy screen protectors
ZAGG Glass Elite Privacy+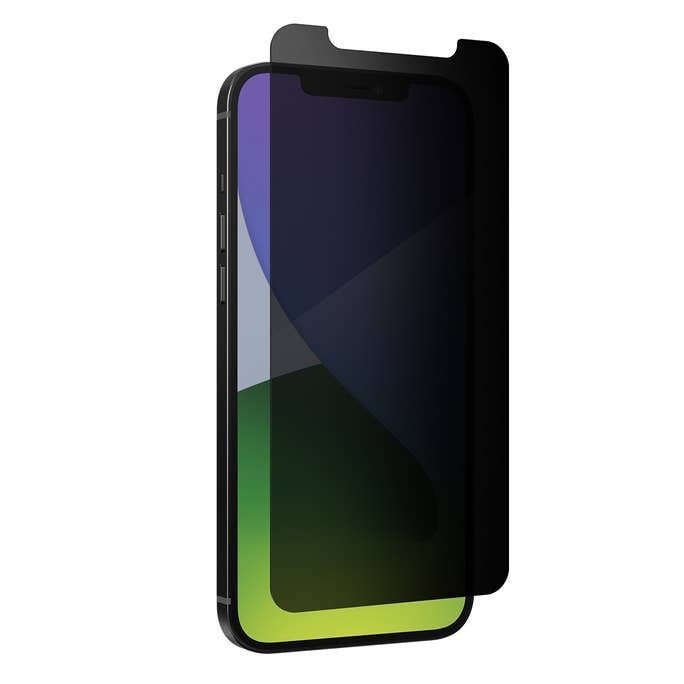 ZAGG has another trick in its sleeve and it's called Glass Elite Privacy+. This iPhone 12 Pro Max screen protector offers a unique polarization treatment that will make your phone's display invisible to people viewing it at a certain angle. That's a perfect solution if you often have a bunch of people around but don't feel ready to share all your secrets with them. Needless to say, this ZAGG screen protector offers all the other bells and whistles that you're familiar with - the Kastus Anti-Microbial Technology, reinforced edges, anti-fingerprint coating, and all this with the added privacy feature.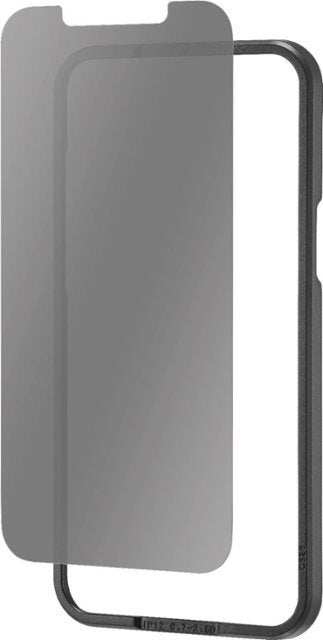 Let me guess, you liked the Privacy+ screen protector but $45 is too steep of a price for you? Well, fret not, as Insignia offers the same technology at a more affordable price. This privacy glass Apple iPhone 12 Pro Max screen protector gives you a crystal-clear view while looking straight at your phone, but anyone viewing from an angle sees only a black screen. This feature is just an addition to the usual protection suite. The Insignia Privacy Glass sports a 9H hardness rating, includes a frame for an easy installation, and is friendly with most phone cases.
PureGear 2-Way Privacy Tempered Glass Screen Protector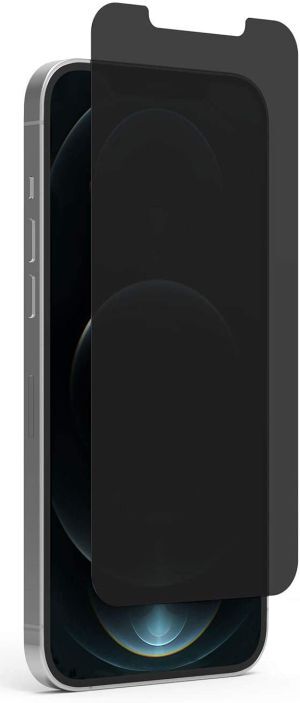 Here's another take on the privacy-friendly screen protector. This time it comes from PureGear and is laser-cut to fit perfectly on your iPhone 12 Pro Max. With only 0.3mm thickness, it offers protection without compromising touch sensitivity. Of course, the "privacy" label means that it's polarized in a way that only you can see what's happening on the screen. Along with the privacy features, the PureGear screen protector offers 9H surface hardness, topped with fingerprint-resistant coating. For your peace of mind there's also a lifetime replacement warranty.
We at PhoneArena are keeping careful track of all the Prime Day Sales, both at Amazon and elsewhere. You only have to check out our deal hub for the best deals to find what you need!
Belkin Tempered Glass Privacy Anti-Microbial iPhone 12 Pro Max Screen Protector

There's a cool combo for you - you get all the benefits of an antimicrobial coating plus the added privacy feature of a polarized screen protector. Furthermore, this Belkin iPhone 12 Pro Max screen protector will take care of scratches and keep you iPhone safe. It's crystal clear when viewed from the front and won't mess up with your screen's touch sensitivity.
Best iPhone 12 Pro Max tempered glass screen protectors
Spigen GlastR EZ Fit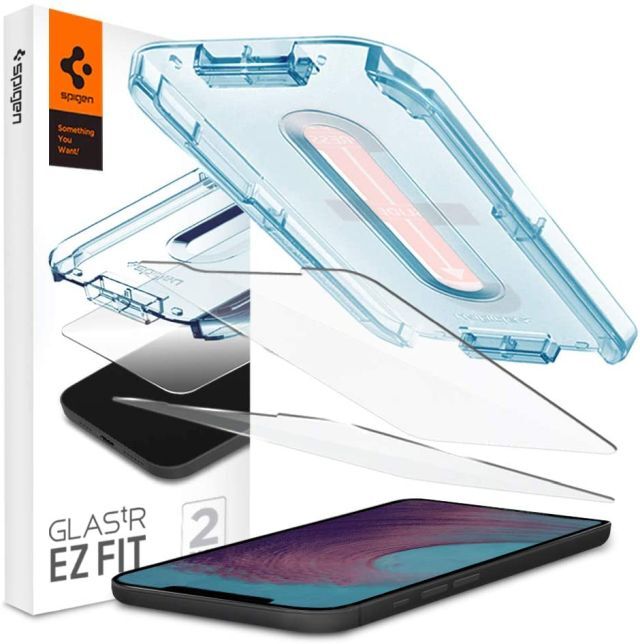 If $45 seem like a lot for a screen protector, here's a brand that will offer your a pack of two tempered glass iPhone 12 Pro Max screen protectors at one third of that price. The Spigen GlastR EZ Fit ticks all the boxes - it is rated at 9H hardness which means that it's strong enough to withstand potencial falls and can battle scratches. It also boasts an oleophobic coating for daily fingerprint resistance, and you get an installation frame in the retail box. This screen protector is a great bang for the buck while still offering a good level of protection.
iPhone 12 Pro Max Peel Glass Screen Protector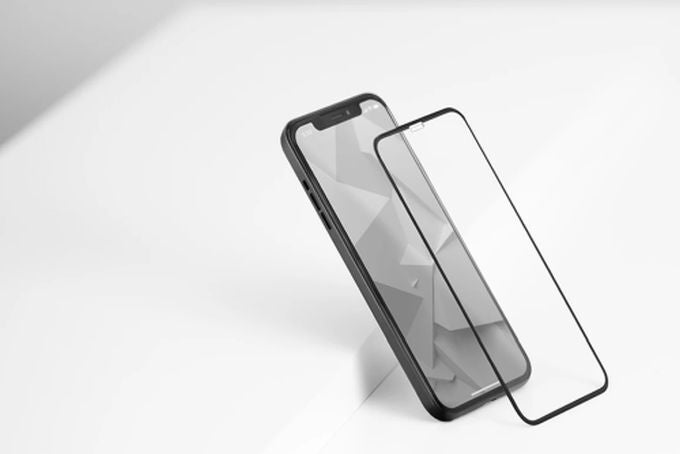 PEEL offers screen protectors, too, not just ultra thin cases. The Peel Glass protects without compromising on surface feel, clarity, or quality. The protector itself is very thin, to nobody's surprise. The edge to edge design covers the entire front of the iPhone 12 Pro Max and blends seamlessly with the device. It's not the cheapest screen protector out there, but if you opted for a PEEL case, this protector will finish the package nicely.
OtterBox Performance Glass Series Screen Protector for iPhone 12 Pro Max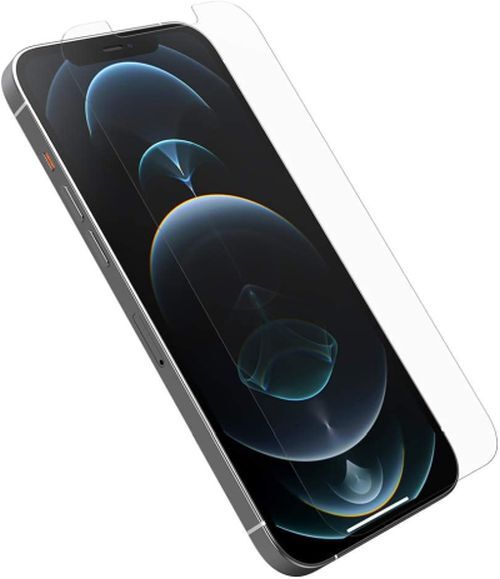 OtterBox is popular with its cases, but the company offers nice screen protectors too. This model in particular comes with 2X anti-scratch defense for vivid screen clarity versus soda lime glass. The surface hardness is 9H - the highest level on the glass hardness scale. The installation is quite easy and you can pair this protector with an OtterBox case to complete the package. There are two additional models (Plus/Value) if you want to tweak the price (+-$10) to your preference.
Dome Glass Screen Protector for iPhone 12 Pro Max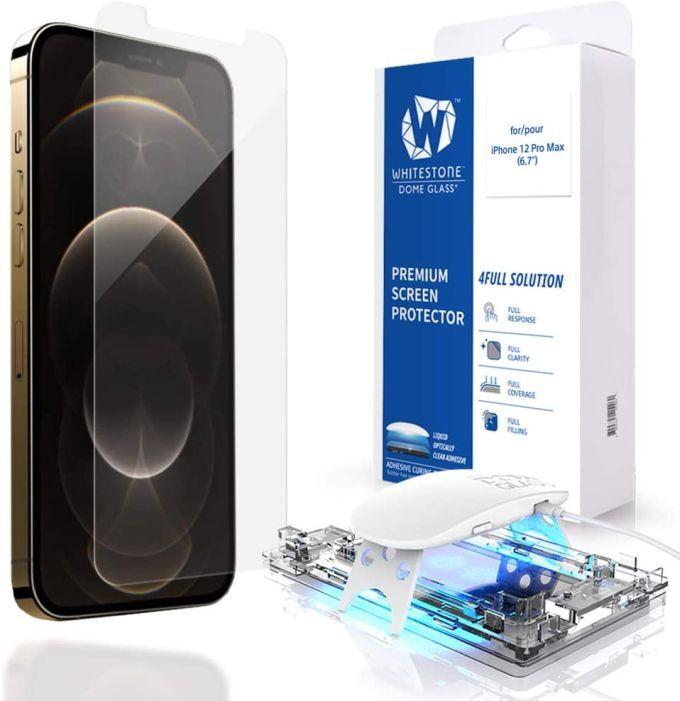 You can't go wrong with Whitestone and its Dome Glass iPhone 12 Pro Max screen protector. It's ultra-thin, high response and high transparency solution that uses a patented Liquid Dispersion technology, an installation tray and UV curing light (included in the package) to ensure perfect installation. The glass has a transparency of 99.9% which means that the viewing experience will be perfect. To top it off, this screen protector is scratch-resistant, oleophobic and very hard.
Best Blue Light Blocking iPhone 12 Pro Max screen protectors
Insignia Blue Light Blocking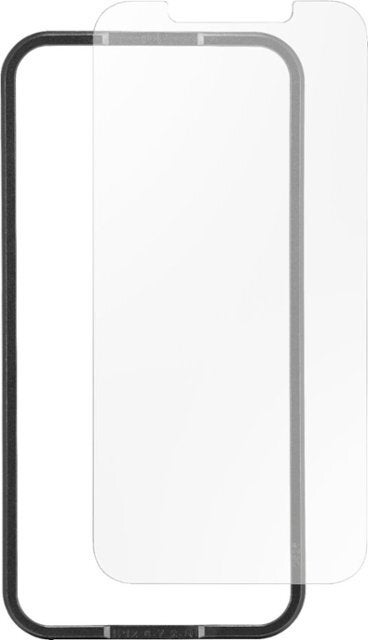 Another cool iPhone 12 Pro Max screen protector from Insignia. It offers a filtering technology that removes harmful blue light and UV rays to help ease eye strain. It's not the only Blue Light Blocking Tempered Glass Screen Protector out there but the price of this one will make you smile. It also comes rated at 9H hardness, has an installation tray in the package and if case-friendly.
Best affordable iPhone 12 Pro Max screen protectors
ESR Tempered-Glass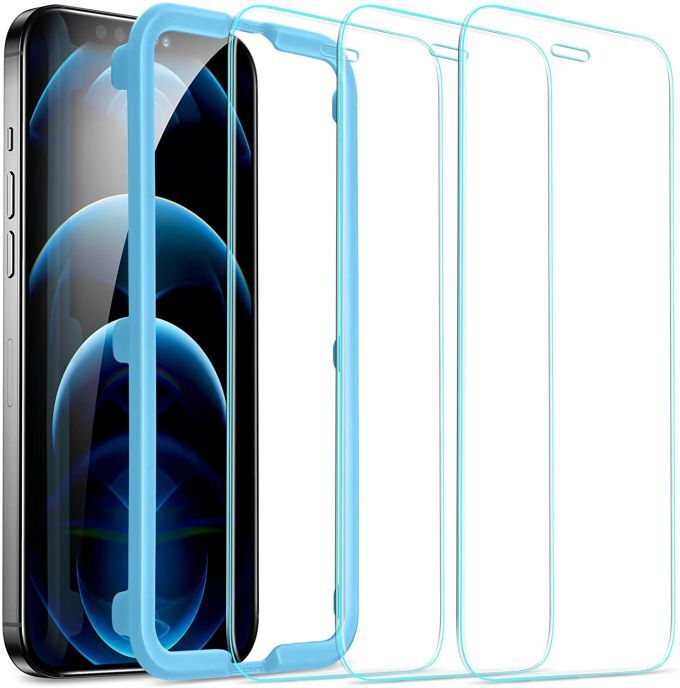 The ESR tempered glass screen protector is designed specifically for the iPhone 12 Pro Max and is cut to perfection. There's a cleaning kit & installation frame in the retail box that makes slapping it on your iPhone 12/iPhone 12 pro a breeze. Don't let the low price fool you, this screen protector can withstand up to 5 kg of pressure and offers some serious protection. You're getting a pack of three glass slates at a crazy price. One of the best affordable solutions for your iPhone 12 Pro Max.
Best iPhone 12 Pro Max protectors with screen insurance
Gadget Guard Black Ice Tempered Glass Screen Protector + $150 Protection Plan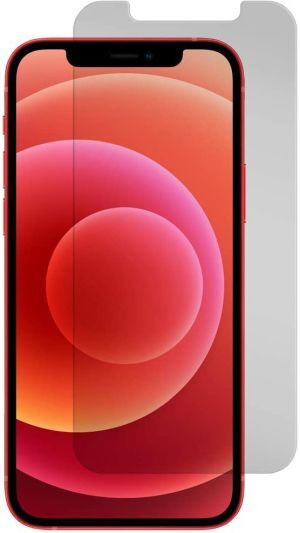 Gadget Guard offers something quite unique with its screen protectors - screen insurance. The Black Ice iPhone 12 Pro Max protects your device with an optical grade, scratch-resistant Black Ice+ Glass. It's as smooth as your original screen, protects from impacts, and treated to repel smudges. With the added "+" of guard plus your device screen is protected with a warranty backed by insurance - if your screen breaks while the screen protector is on, you'll get $150 toward the screen repair. It's an interesting business model and if you want the perfect protection, this comes very close.
Recommended Stories