Best Buy sells Verizon's Galaxy S9, S9+, and Note 8 at $350 discount
3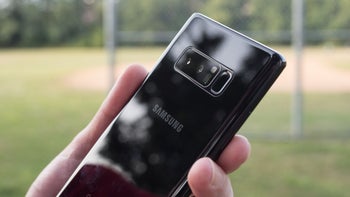 If you're not that excited about the
Galaxy Note 9
, and instead remain interested in one of Samsung's existing flagship smartphones, Best Buy has another killer deal for you. There are no freebies or
discounted companion products
involved this time around, and although the retailer's
Black Friday in July
celebration has technically ended, you'll have great trouble scoring heftier savings on the
Galaxy S9, S9+
, and
Note 8
until the actual Black Friday offers start piling up.

As always, there are a couple of things to consider before pulling the trigger, and one or two very important conditions to meet. You'll need to activate a new Verizon service line on a monthly payment plan to maximize your discounts, although doing the same with AT&T or Sprint will also save you a cool $200.
Typically sold for $39 a month, amounting to a pretty ridiculous $936, the Verizon-locked Samsung Galaxy Note 8 currently fetches $24.41 a month for two years for new Big Red subscribers, which equates to a significantly more reasonable $586. That's still not as affordable as the occasional
unlocked eBay bargain
, but certain risks and compromises, like a missing warranty or patchy high-speed connectivity, are eliminated from the equation.

The same obviously goes for the Galaxy S9 and S9+, which can be yours from Best Buy under the aforementioned conditions in exchange for $18.41 and $23.41 a month respectively. Multiply that by 24, and you get a palatable $442 and $562 instead of "normal" rates of $792 and $912 respectively. That's a $350 markdown across the board, compared to only $200 off the three phones' prices with AT&T or Sprint monthly installments.
Recommended Stories